apollo architects and associates: knot span> è stato modificato: 2010-12-29 span> di
Knot di apollo architects and associates è una casa di 100 m2 per una coppia di coniugi, situata in un quartiere residenziale di Tokyo su un angolo di un sito collinare. L'edificio trae vantaggio dalla differenza di mezzo piano tra la parte anteriore e quella posteriore che istituisce una continuità visiva verticale.
L'esterno, che assomiglia ad un cassetto parzialmente aperto, è composto da cemento armato e vetro. Una serie di pannelli traslucidi della veranda, forniscono abbondante luce naturale per il soggiorno pur continuando a mantenere un livello di privacy. Un altro spazio vuoto rivestito di vetro agisce come un pozzo di luce tra la cucina e la zona pranzo.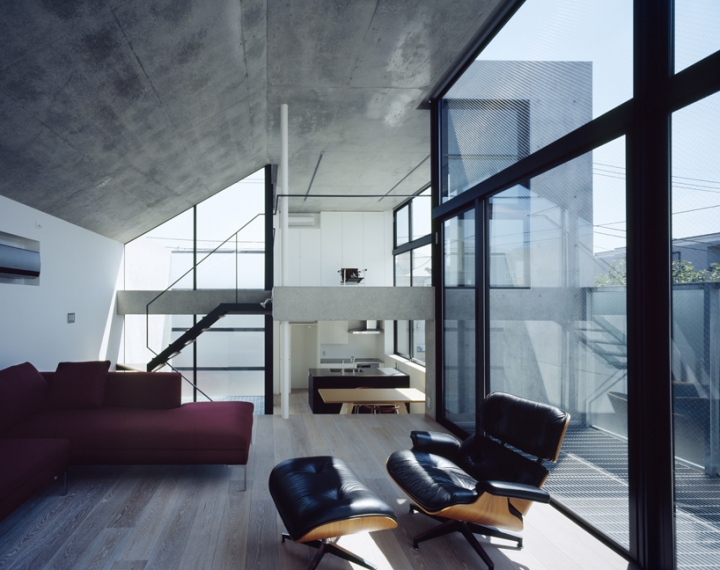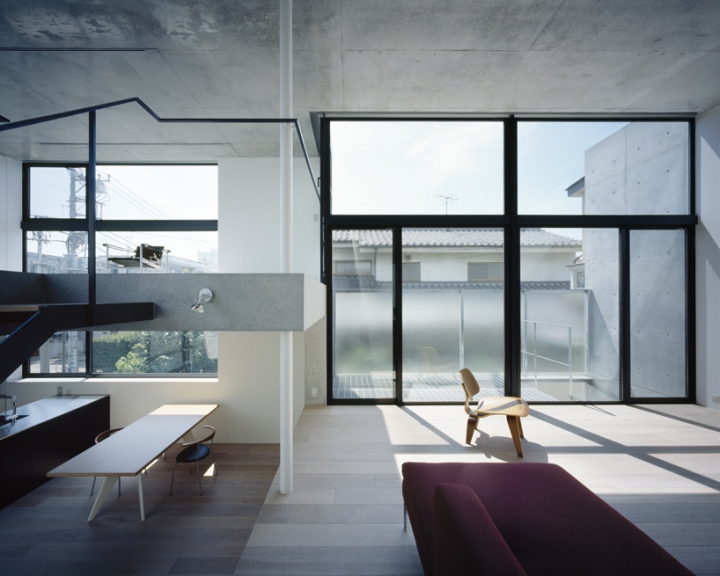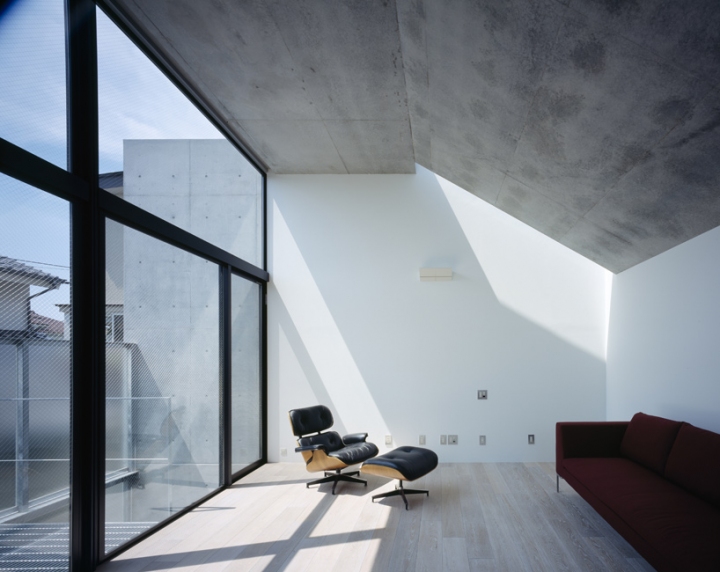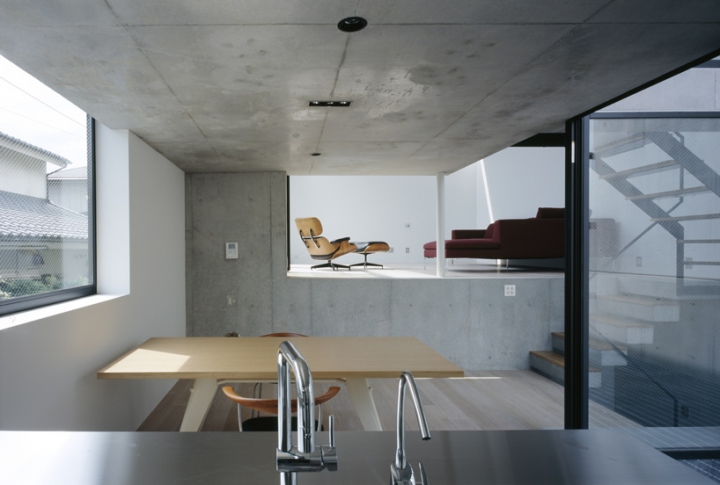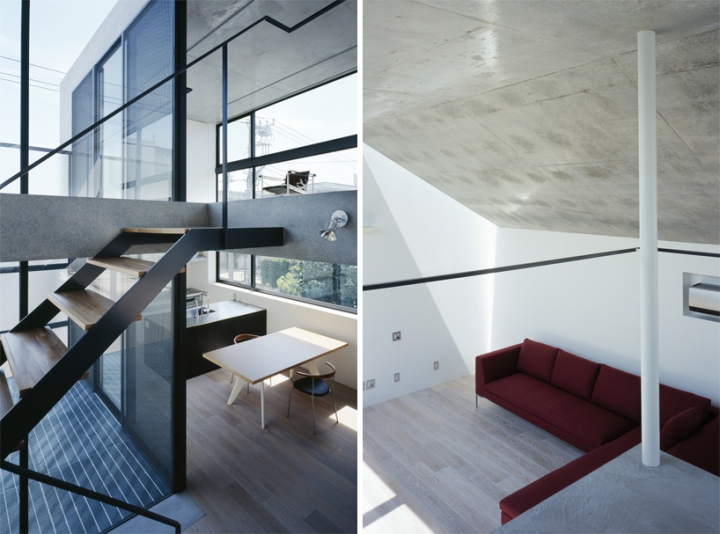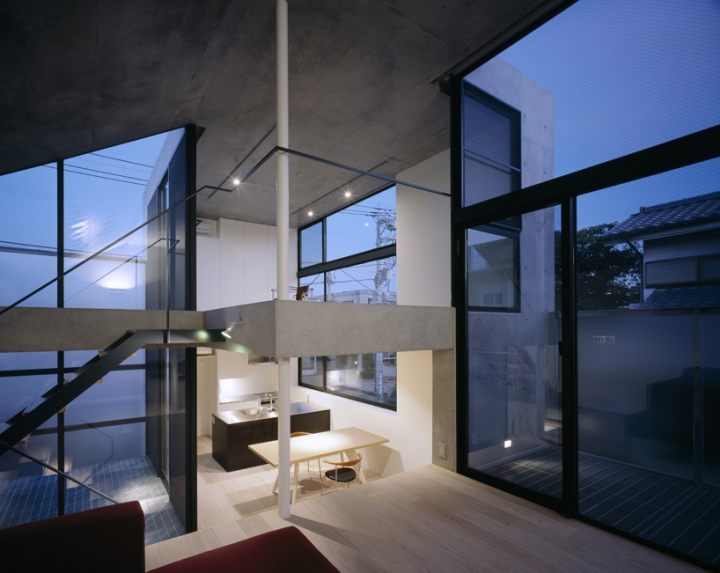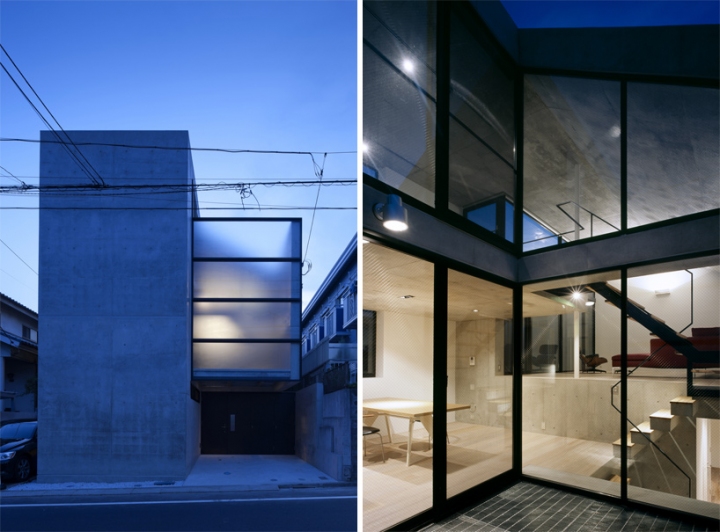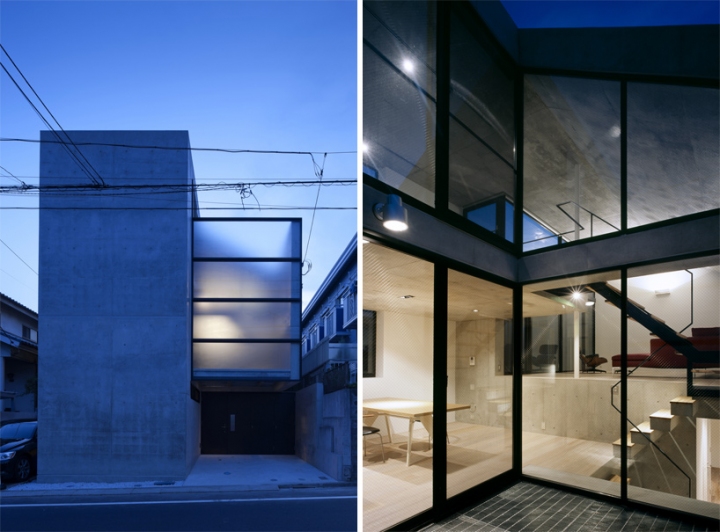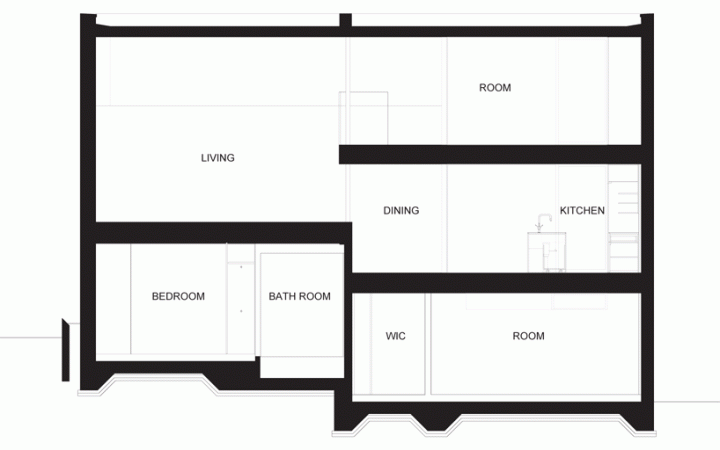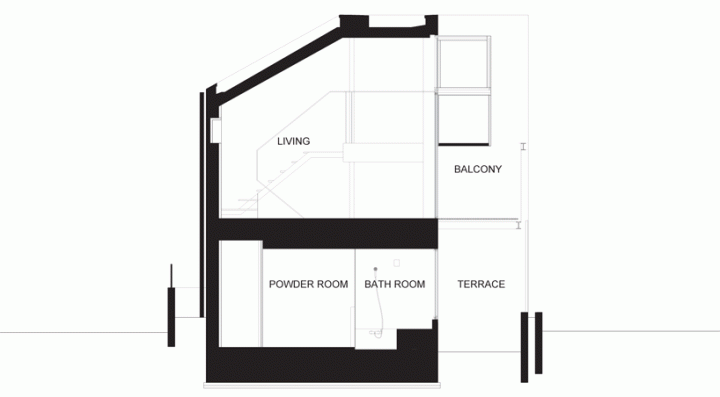 Via: designboom