Overtreders W, The Roof That Goes Up in Smoke span> è stato modificato: 2010-12-27 span> di
Il tetto che va in fumo, un padiglione mobile esterno da Overtreders W. per Allerzielen.nu. Lo studio di design olandese Overtreders W ha progettato un padiglione mobile all'aperto. Il padiglione, un luogo di incontro per condividere cibo e racconti, è stato chiamato "Het opgaat dat dak a torre" (il tetto che va in fumo). Si compone di due grandi tavoli da picnic, un tetto mobile che fornisce il riparo per i tavoli e una stufa a legna.
Il tetto è una struttura gonfiabile e mantiene la sua forma grazie all'aria calda soffiata proveniente dalla stufa. La stufa a legna riscalda l'aria ed è anche il pezzo centrale del padiglione, da utilizzare per fare cioccolata calda, castagne arrosto, zuppa di zucca o patate al cartoccio. Nel padiglione possono sedere fino a 40 persone. E 'stato installato in tre diverse località nel sud dell'Olanda: in un cimitero di Roosendaal, in un istituto per la salute mentale in Biezenmortel e in un cimitero di Breda.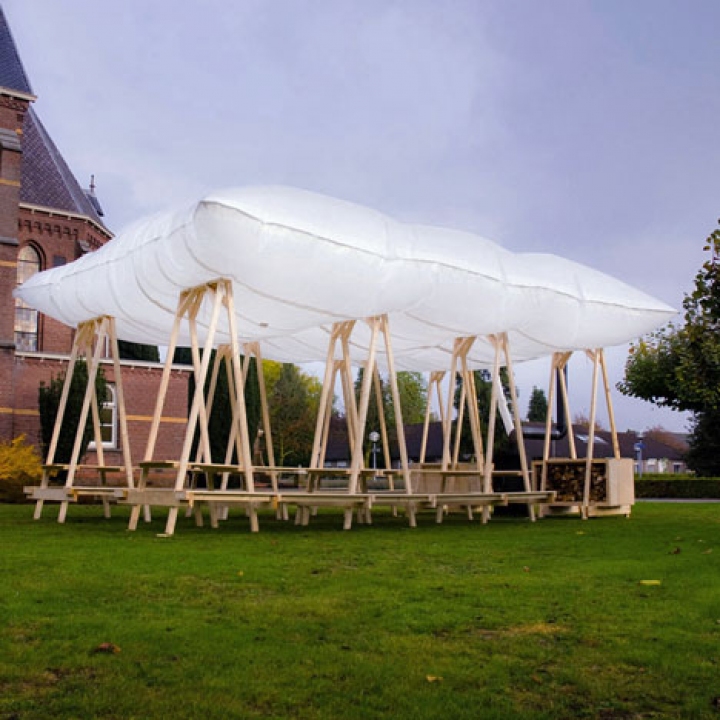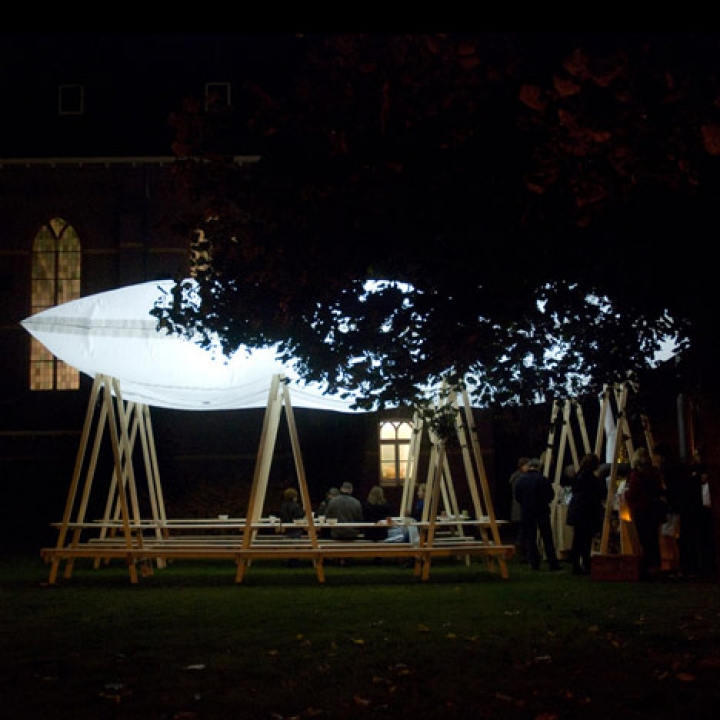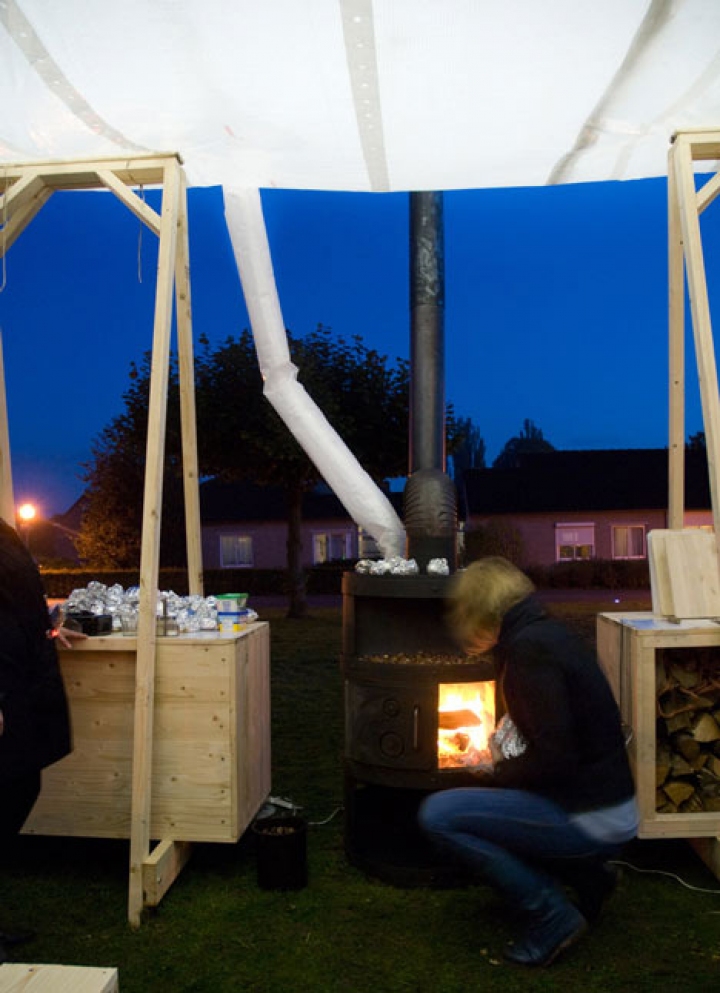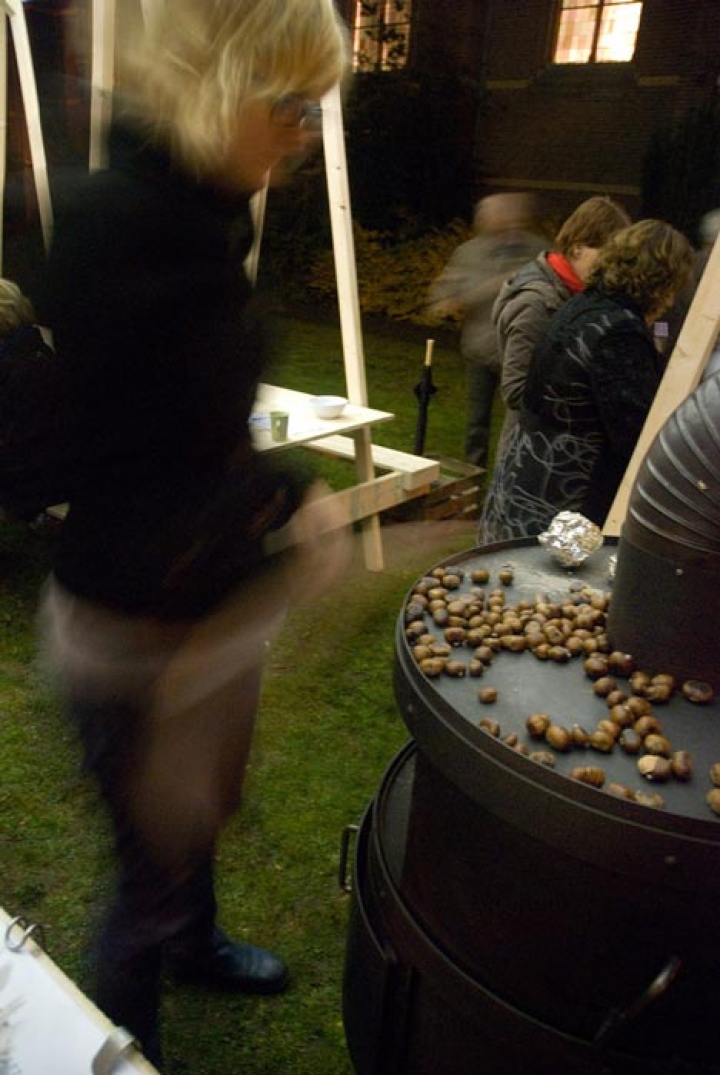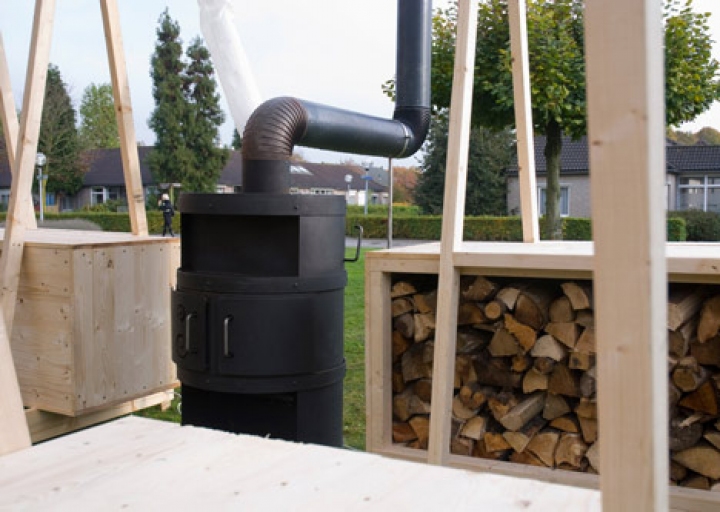 Via: dezeen