CVDB arquitectos / Music and Dance School, Coimbra span> è stato modificato: 2015-09-28 span> di
Il progetto inviatoci da CVDB per la Music and Dance School di Coimbra si è classificato al secondo posto di un concorso internazionale nel 2005.
"L'architettura è come musica pietrificata" Johann Wolfgang von Goethe.
L'edificio è un monolite scolpito in calcestruzzo indurito frassino scuro che disegna una partitura musicale, dove sono inscritte le note diverse, suoni e silenzi, aperture ei vuoti.
I vuoti consentono all'Accademia di Musica di aprire i suoi spazi multipli verso la città.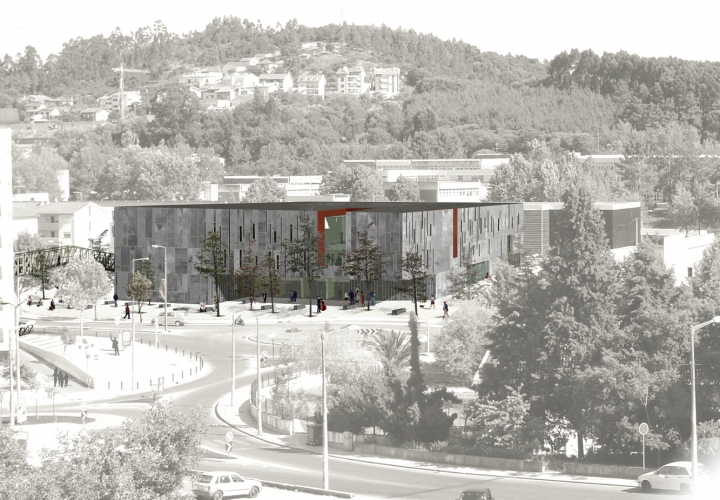 L'Accademia musicale fornirà la sua comunità di una grande diversità di esperienze musicali e, allo stesso tempo, interazione con la città ed offrirà una vasta gamma di eventi. L'edificio ospiterà diversi tipi di utenti, il pubblico ed i musicisti e gli studenti che hanno diverse esigenze e ritmi diversi nel loro modo di abitare la struttura. La scuola si propone come uno spazio flessibile e capace di adattarsi ai desideri e alle esigenze del programma, di realizzare molteplici obiettivi, secondo il carattere specifico delle attività dell'Accademia di Musica.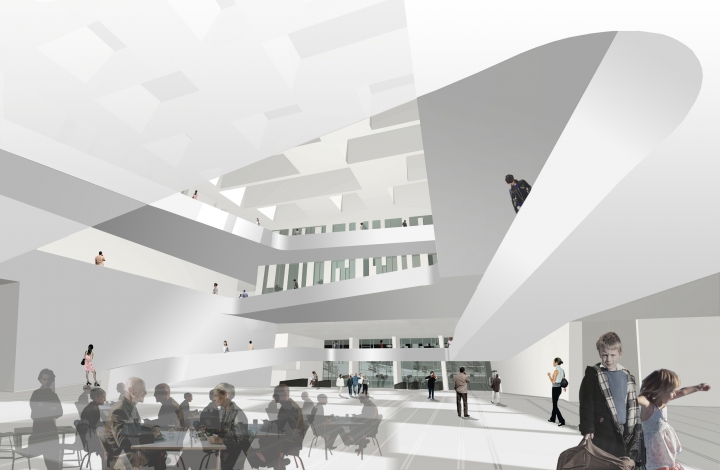 Il progetto si materializza e costruisce un programma e uno spazio dedicato all'insegnamento e all'apprendimento della musica e della danza, quindi a lavorare come in un campo aperto dove le geografie musicali differenti e acustici interagiscono. L'auditorium e gli spazi culturali che hanno un rapporto più diretto con la città sono al piano terra. Al centro, una piazza interna che funziona come una tribuna, il cuore della scuola, dove tutti i tipi di eventi possono avere luogo. Da questo spazio, una rampa a spirale scolpita è l'elemento che ci conduce a tutti gli altri spazi del progetto.