il radiatore Flaps di Antrax IT vince il premio Interior Innovation Award 2014! span> è stato modificato: 2014-01-07 span> di
Antrax IT, azienda leader nella progettazione di termo arredi d'alta qualità, non è nuova ai riconoscimenti ottenuti nell'ambito del design: basti pensare alla selezione per il premio Compasso d'Oro di Tubone, disegnato da Andrea Crosetta, e di Serie T, disegnato da Matteo Thun e Antonio Rodriguez, o ancora ai riconoscimenti ottenuti da Zero-Otto, di Francesco Lucchese e Teso, di Dante O. Benini e Luca Gonzo, in due edizioni del Red Dot Design Award, in occasione delle quali Antrax IT è stata premiata da una giuria internazionale che ne ha riconosciuto lo spirito creativo e innovativo. Dopo aver ricevuto l'Interior Innovation Award nel 2011 per Teso, nel 2012 per Serie T e la segnalazione nel 2013 per Menhir, ad Antrax IT è stato conferito l'attestato per il 2014 come miglior prodotto nella sezione termo arredo grazie a Flaps, il nuovo radiatore disegnato da Victor Vasilev.
Si è sancito, così, un nuovo grande successo per l'azienda, a conferma del riscontro positivo che sta avendo il suo know-how su scala internazionale. L'Interior Innovation Award, premio nato nel 2002 e organizzato dal German Design Council in occasione di Imm Cologne, è attualmente uno dei più prestigiosi riconoscimenti del settore. Flaps comparirà dunque sull'Annual di Imm Cologne 2014 e verrà presentato nella mostra speciale per l'Interior Innovation Award, durante l'esposizione del prossimo anno. Parteciperà, poi, a una seconda selezione per il titolo di Best of the Best 2014. Flaps, progetto di Victor Vasilev, nasce dall'osservazione delle forme e del funzionamento del calorifero a piastra. Realizzato interamente in alluminio riciclabile ad alta efficienza termica, è caratterizzato da una piastra dello spessore di 4 mm, interrotta da pieghe simmetriche – 'Flaps', in inglese – da cui il radiatore prende il nome.
Flaps è disponibile, anche nella versione elettrica, nelle misure 171 x 35, 201 x 35 e può essere prodotto in oltre 200 varianti cromatiche.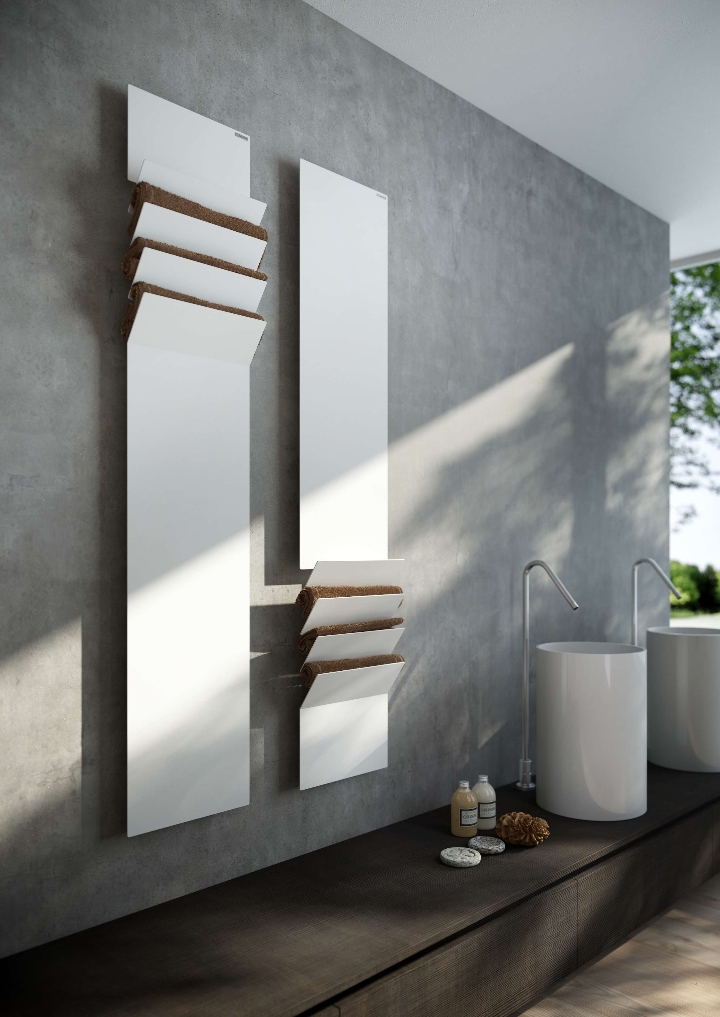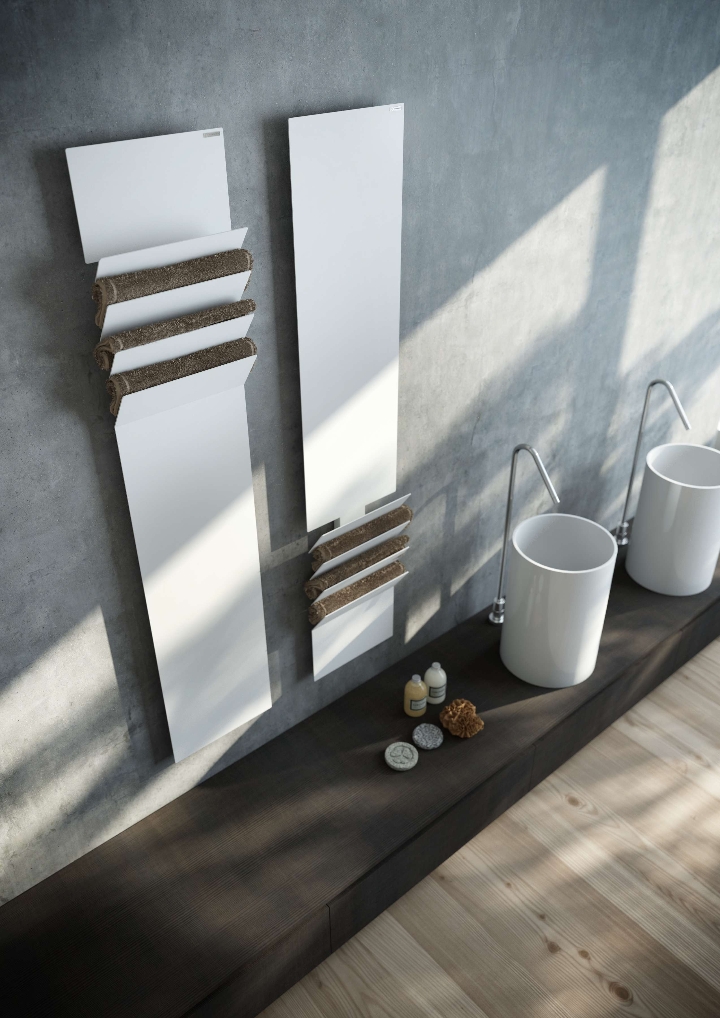 Maggiori informazioni su: http://antrax.it