Nuova Collezione KARTELL "Aunts and Uncles" firmata Philippe Starck – Salone del Mobile 2013 span> è stato modificato: 2017-04-07 span> di
Philippe Starck presenta con Kartell al Salone Internazionale del Mobile 2013 una nuova sorprendente famiglia, "Aunts and Uncles" che può vivere sia indoor che outdoor, così composta: divano Uncle Jack, poltrona Uncle Jim, seduta Uncle Jo, tavolo Aunt Jamy, consolle Aunt Maggy.
Il designer commenta ironicamente: "La mia famiglia di "zii e zie" da Kartell è la versione minimalista e tecnologica di poltrone e divani che utilizzavano i miei zii per fumare la pipa o lavorare la maglia davanti al fuoco, in totale pace e serenità. I tempi sono cambiati e così i mobili..ma i nostri sogni sono sempre gli stessi".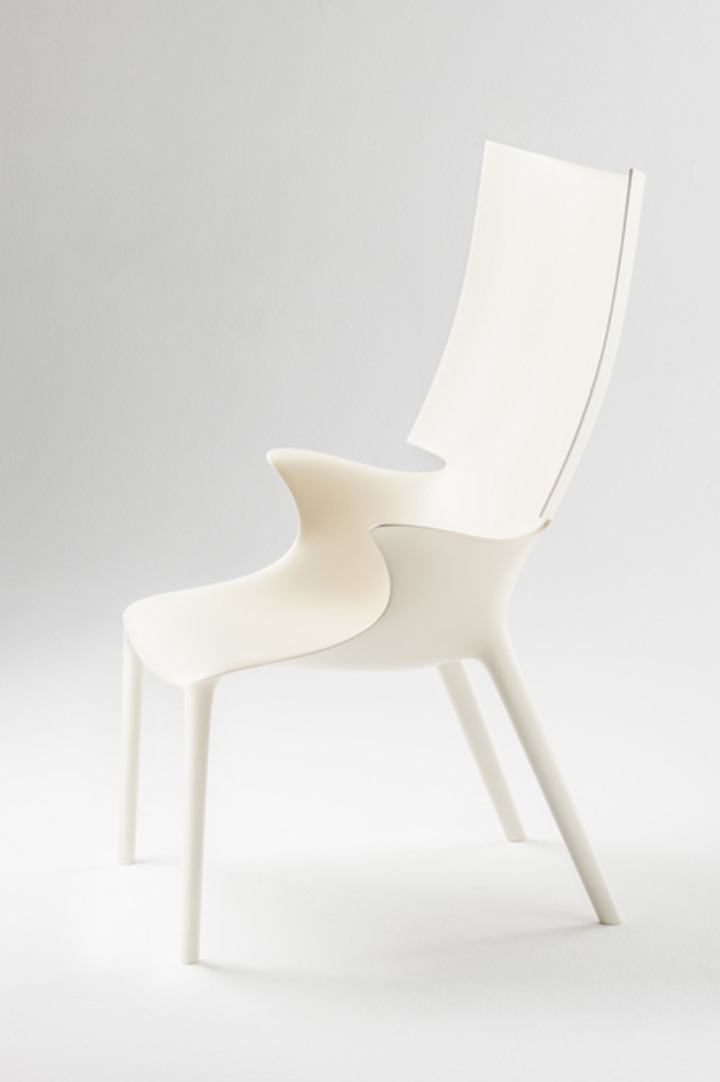 Ogni protagonista di questa collezione è il risultato di un'innovazione formale e funzionale straordinaria. In particolare, il divano in policarbonato trasparente Uncle Jack e la poltrona Uncle Jim rappresentano gli esempi più arditi nella tecnologia ad iniezione del policarbonato trasparente in un unico stampo. Il tavolo Aunt Jamy si contraddistingue per eleganza e pulizia formale. La console Aunt Maggy è eterea ed essenziale nel design, una presenza sobria e discreta anche se indubbiamente funzionale.