Color your life con Stop&Walk! span> è stato modificato: 2013-05-22 span> di
Energia e vibrazioni positive in ogni sfumatura su www.stopandwalk.it
La cromoterapia non mente: circondarsi di tonalità vivaci ed ispiratrici rende più attivi, sereni, creativi e felici! E questo vale sia per la nostra casa che per gli abiti che indossiamo: ogni ambiente ha il suo colore, ogni oggetto, ogni dettaglio di un outfit ci rappresenta, ogni nuance riflette uno stato d'animo, un'emozione, una peculiarità del nostro carattere.
E su www.stopandwalk.it personalità, originalità e colore sono parole chiave: le nuove collezioni online vi permetteranno di scegliere tra tanti prodotti, sia di marchi emergenti, sia di brand celebri nello scenario del design, come Seletti, per arredare ogni spazio con una pennellata perfetta!
Ecco alcuni suggerimenti dalla "tavolozza" di Stop&Walk:
BIANCO: è il colore che riflette tutte le radiazioni cromatiche, somma di ogni altra tonalità. È il colore della luce, simbolicamente associato alla purezza, che trasmette un'idea di pace ma, al contempo, di energia. Ideale per un ambiente da "meditazione dinamica", come la cucina!
La COLLEZIONE ESTETICA QUOTIDIANA SELETTI, di scelta Stop&Walk, fa del total white il proprio fascino: tutti gli pezzi sono riproduzioni in porcellana di oggetti del quotidiano, di norma realizzati in altro materiale a perdere, come le COPPETTE DA GELATO, il TETRABRIK LATTE, il PORTA UOVO o il VASSOIO per pasticcini… Costo: da 11,95€ a 147,50€, a seconda del prodotto.
VERDE: è il colore della natura, simbolo di stabilità ed equilibrio. Quando è verde chiaro è associato alla rigenerazione e al rinnovamento. Quando è scuro trasmette un'idea di profondità e resistenza.
La COLLEZIONE COTTURA AL VAPORE, di scelta Stop&Walk, comprende rivoluzionari contenitori per la cottura senza grassi al vapore e al microonde. Il colore verde chiaro dell'ASTUCCIO in silicone PER LA COTTURA DEL RISO AL MICROONDE, riflette la voglia di benessere e rilassatezza, per ritrovare il gusto di piatti cucinati in modo semplice, sano e… pratico! Costo: 28,95€.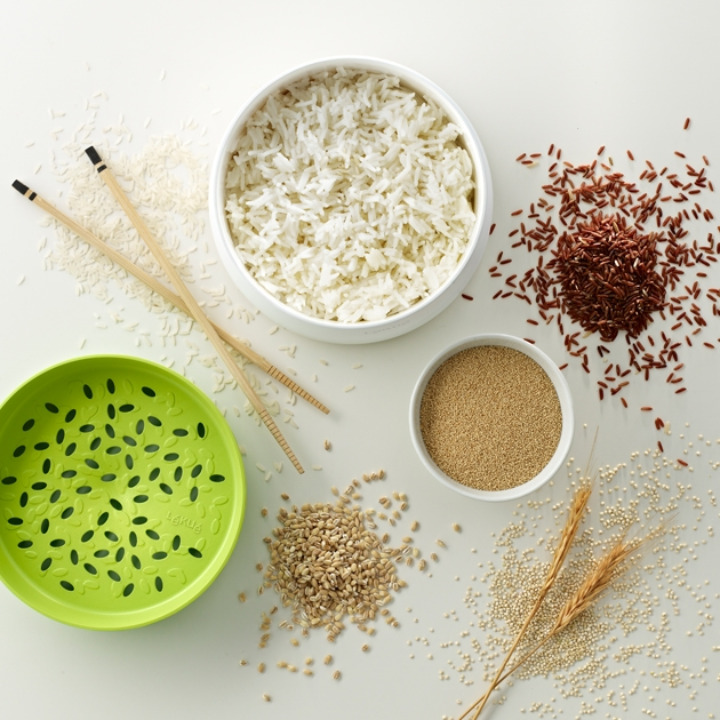 BLU: è il colore dell'acqua e del cielo, è associato alla calma interiore e alla serenità emotiva. Perché non utilizzarlo per rendere più accogliente e rilassante la zona living?
La LOLITA BAG BLU, della COLLEZIONE TAKE A NAP, di scelta Stop&Walk, è un'alternativa originale alla solita poltrona! Un pouff morbidissimo, ideale per un momento di relax. Costo: 134,90€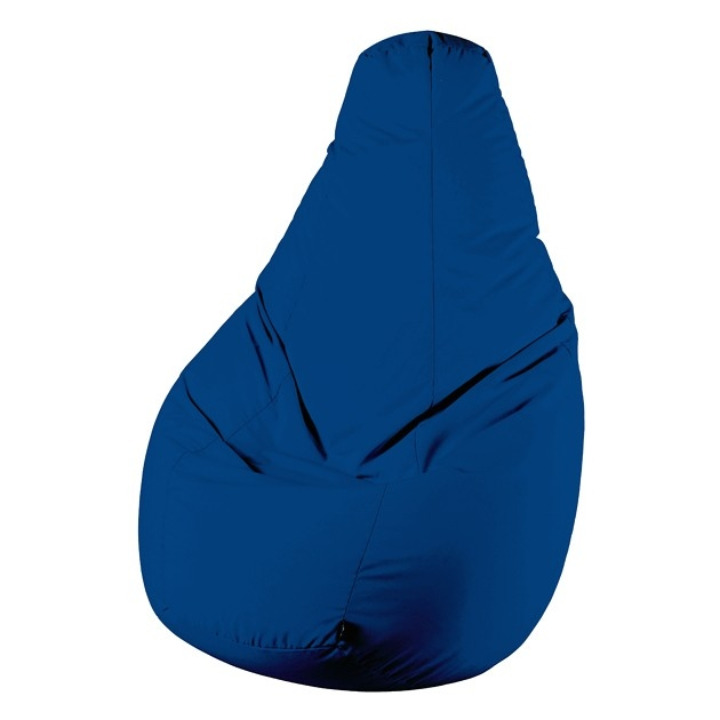 ROSSO: associato alla passione e all'energia vitale, è un colore che dà la carica e stimola la creatività. Provatelo nel vostro studio, per lavorare con più ispirazione!
La SCATOLA PANTONE IN METALLO ROSSO della COLLEZIONE PANTONE ADDICT SELETTI, di scelta Stop&Walk, è l'ideale per mettere in ordine documenti e materiale di cancelleria, e avere un ufficio sempre in ordine, ma anche allegro e vivace! Costo: 15,95€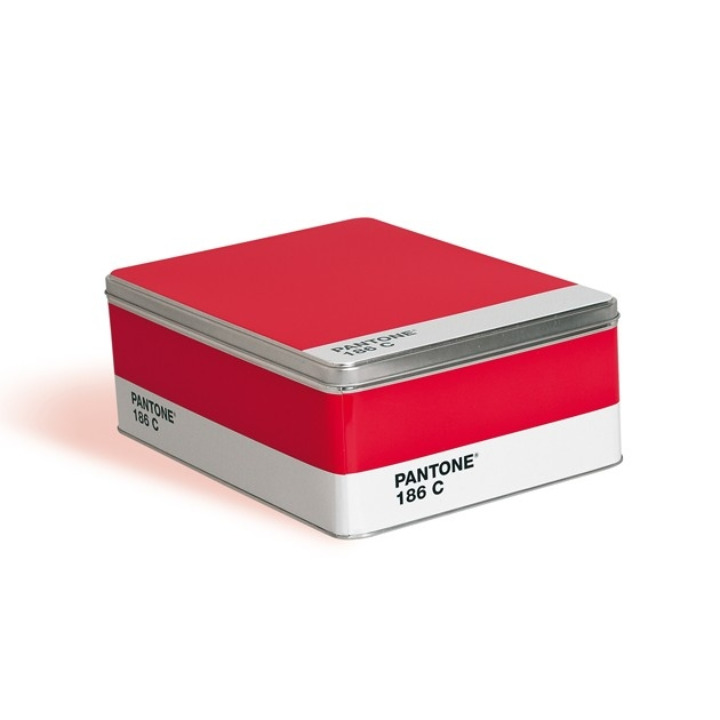 GIALLO: una tonalità vibrante di energia, spesso associata al sole e a tutto ciò che è spirituale. E' un colore vitale che stimola l'attività celebrale, ha un effetto benefico sull'umore e favorisce la volontà di apprendimento. Il colore giallo migliora le capacità di comunicazione ed i rapporti interpersonali. Perfetto per aiutare i vostri bambini a studiare divertendosi!
La SEDIA DA BAMBINO PANTONE GIALLO, della COLLEZIONE PANTONE ADDICT SELETTI, di scelta Stop&Walk, è un complemento d'arredo allegro e comodo per la cameretta dei piccoli. Costo: 47,90€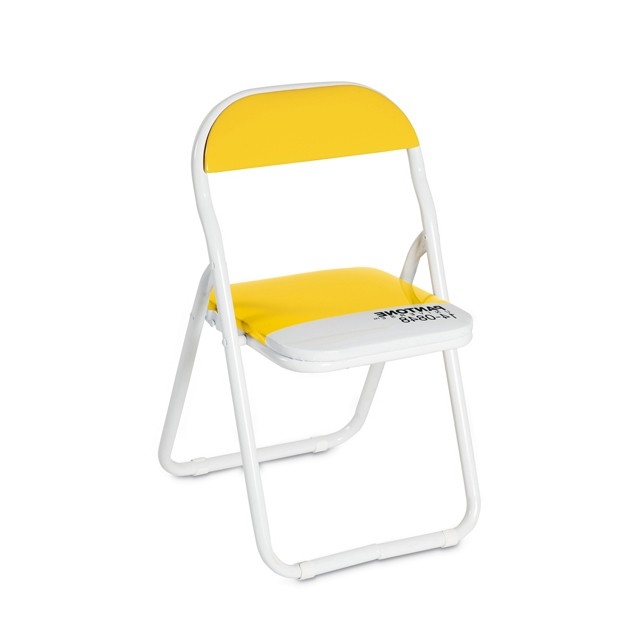 NERO: è il colore dell'ignoto, di tutto ciò che è misterioso e segreto… oltre ad essere la nuance più chic, seduttiva e grintosa, per il vostro look!
La BORSA CLUTCH THE CODE NERA CON BORCHIE, di scelta Stop&Walk, è un assoluto must-have per uno stile rock'n'roll e glamour! Costo: 29,00€.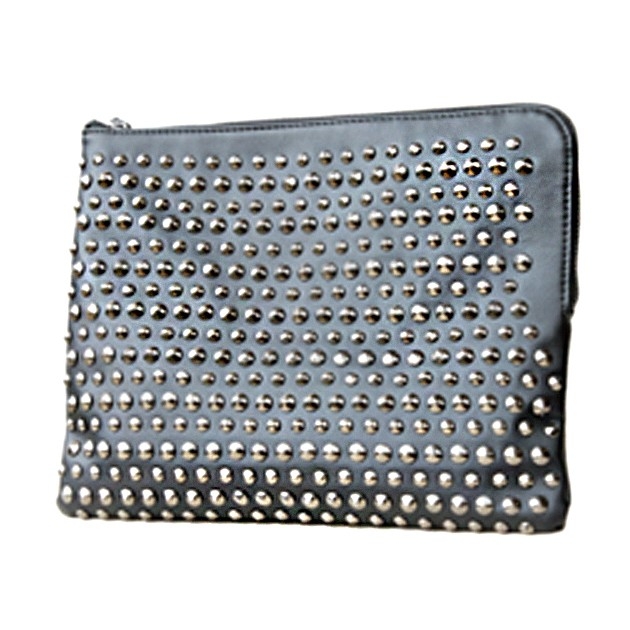 Colorate la vostra vita con uno stile fuori dagli schemi, su www.stopandwalk.it!
Be unique, be Stop&Walk!