CREATIVE SPACE SERBIA presenta YUROPE – THE 3RD DOMESTIC LANDSCAPE, Fuorisalone 2013 span> è stato modificato: 2013-04-03 span> di
Creative Space Serbia, progetto promosso dall'agenzia governativa SIEPA (Serbia Investment and Export Promotion Agency) per la terza volta si presenta alla Milano Design Week.
I progetti in mostra, selezionati attraverso concorso e realizzati da aziende locali, sono espressione di nuovi linguaggi e sensibilità che si sviluppano grazie al dialogo e alla sinergia tra giovani progettisti e industria, in un Paese ricco di fermenti culturali che sa sorprendere per il carattere inedito delle proprie proposte. Doppia la mission di Creative Space Serbia: la scoperta di nuovi talenti e la creazione di alleanze produttive fra designer finalisti e aziende.
Il tema dell'edizione 2013, come le precedenti affidata all'art direction di Mirko Tattarini, è "Yurope – The 3rd domestic landscape".
Punto di partenza della riflessione è la memoria, il bagaglio culturale che la Serbia, Paese candidato ufficialmente ad entrare nella UE, porta con sé ad arricchire la più ampia identità europea. Uno spazio interiore libero e "incolto", un'oasi di vita e di spontaneità: il "terzo paesaggio", ispirandosi alla definizione del paesaggista e scrittore francese Gilles Clément. Da questo spunto ogni designer ha sublimato la propria idea di "memory box" nella creazione di una nuova generazione di mobili contenitori, nei quali gli spazi ed i contenuti, reali o immaginati, hanno un ruolo di primo piano.
Due pezzi rappresentativi della mostra sono Play di Ana Babic e Matrioshka di Sasa Mitrovic.
Matrioshka, design Sasa Mitrovic, produttore SCS Plus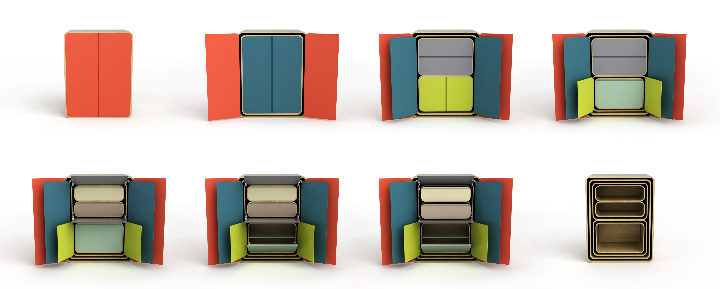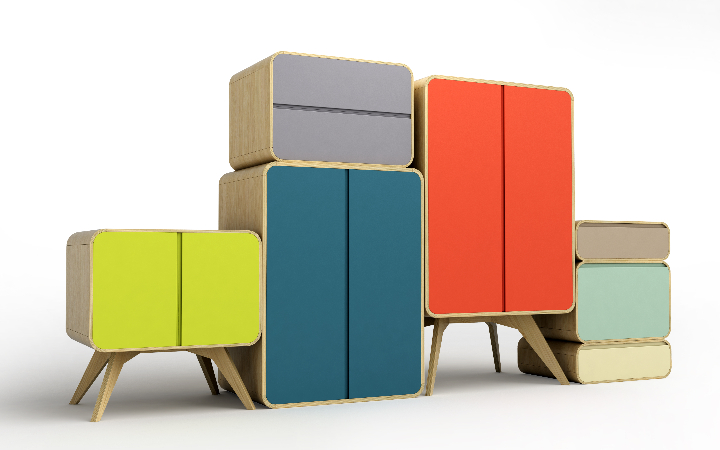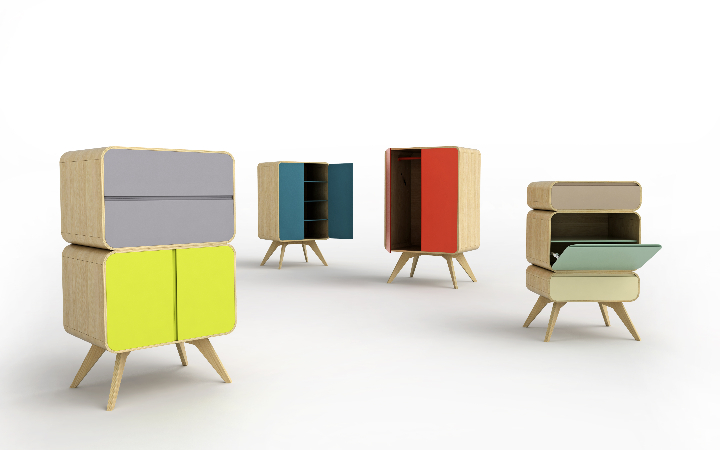 Matrioshka è un sistema di contenitori di legno inseribili l'uno dentro l'altro. I suoi componenti (armadi, cassettiere, madie) possono essere sfilati e disposti a piacimento nello spazio. Una volta chiuso, partizioni e gambe scompaiono sul fondo del mobile.
Matrioshka, come la bambola russa da cui trae ispirazione, nasce come un gioco, ma è un gioco sottile che fa riflettere sul mistero celato dietro l'apparenza esteriore. E' un oggetto che contiene oggetti e, al tempo stesso, custodisce la nostra identità.
Play, design Ana Babic, produttore Jasen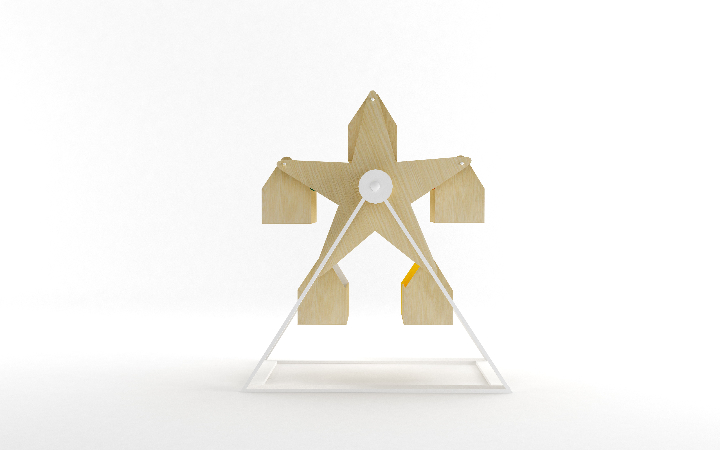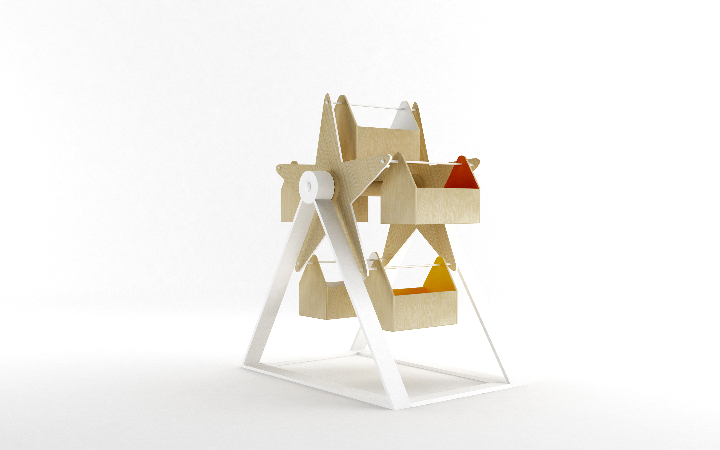 Play è un sistema di contenitori composto da cinque scatole degli attrezzi montate su un supporto girevole che rievoca, in versione ridotta, una ruota panoramica: un invito all'allegria che caratterizza il lunapark, di cui Play celebra la vitalità.
Realizzate in multistrato, le scatole si distinguono per le diverse sfumature cromatiche che ne caratterizzano l'interno, sempre a vista come gli oggetti che vi sono custoditi.
YUROPE – THE 3RD DOMESTIC LANDSCAPE
Opificio 31 – Spazio Officina
Via Tortona, 31 – Milano
9-14 aprile 2013, h. 10-21