Creatività dalla Serbia al Fuorisalone 2013 span> è stato modificato: 2013-05-11 span> di
Un nuovo passo avanti nella ricerca di Creative Space Serbia, progetto promosso dall'agenzia governativa SIEPA (Serbia Investment and Export Promotion Agency), che per la terza volta si presenta alla Milano Design Week. I progetti in mostra, selezionati attraverso il concorso e realizzati da aziende locali, sono espressione di nuovi linguaggi e sensibilità che si sviluppano grazie al dialogo e alla sinergia tra giovani progettisti e industria, in un Paese ricco di fermenti culturali che sa sorprendere per il carattere inedito delle proprie proposte.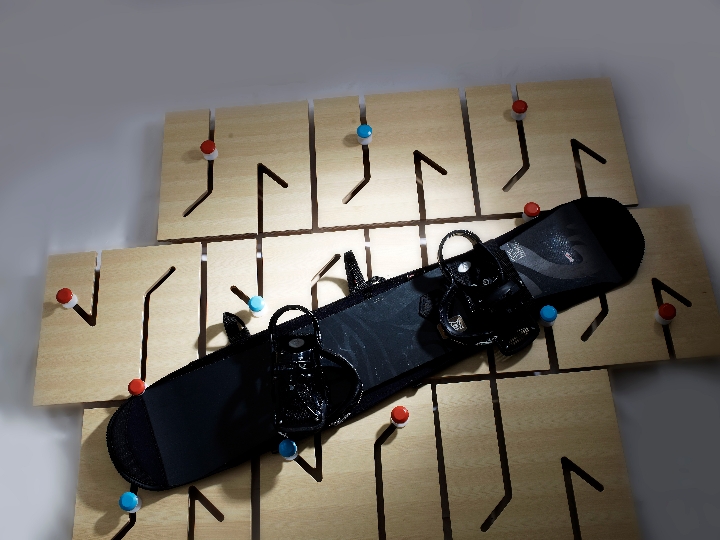 Flat, disegnato da Tamara Svonja e prodotto da ERGOMADE è un appendiabiti a parete formato da pannelli modulari in legno su cui si innestano pomelli colorati dove appendere cappotti, cappelli, borse. Interattività e personalizzazione, sia in termini funzionali che formali, sono i presupposti che ne distinguono l'uso: facendo scorrere i pomelli sui tagli geometrici che solcano la superficie dei pannelli è possibile sistemare a piacimento i propri oggetti personali, mentre la modularità permette di adattarsi alla dimensioni e alle caratteristiche di ogni singolo spazio domestico. Usato su un'intera parete, Flat si trasforma poi in un'inedita soluzione di wallcovering.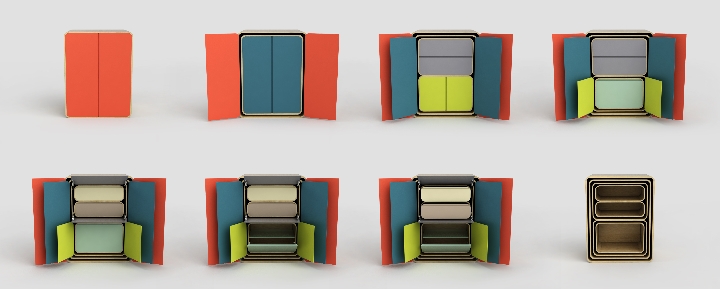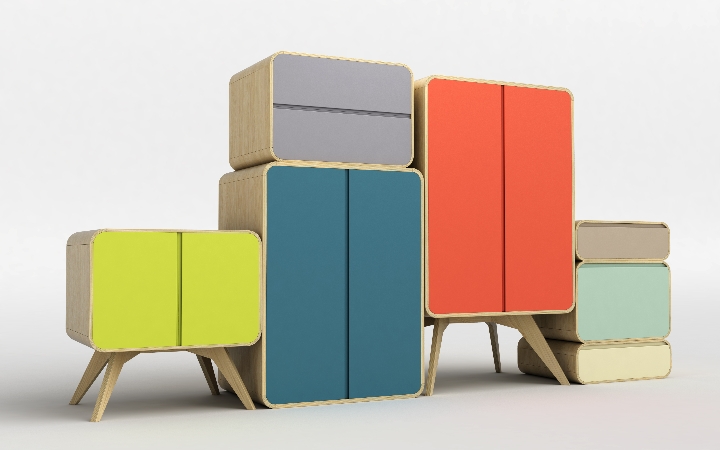 Matrioshka di Sasa Mitrovic, prodotto da SCS Plus / Ergomade, è un sistema di contenitori di legno inseribili l'uno dentro l'altro. I suoi componenti (armadi, cassettiere, madie) possono essere sfilati e disposti a piacimento nello spazio. Una volta chiuso, partizioni e gambe scompaiono sul fondo del mobile. Matrioshka, come la bambola russa da cui trae ispirazione, nasce come un gioco, ma è un gioco sottile che fa riflettere sul mistero celato dietro l'apparenza esteriore. E' un oggetto che contiene oggetti e, al tempo stesso, custodisce la nostra identità.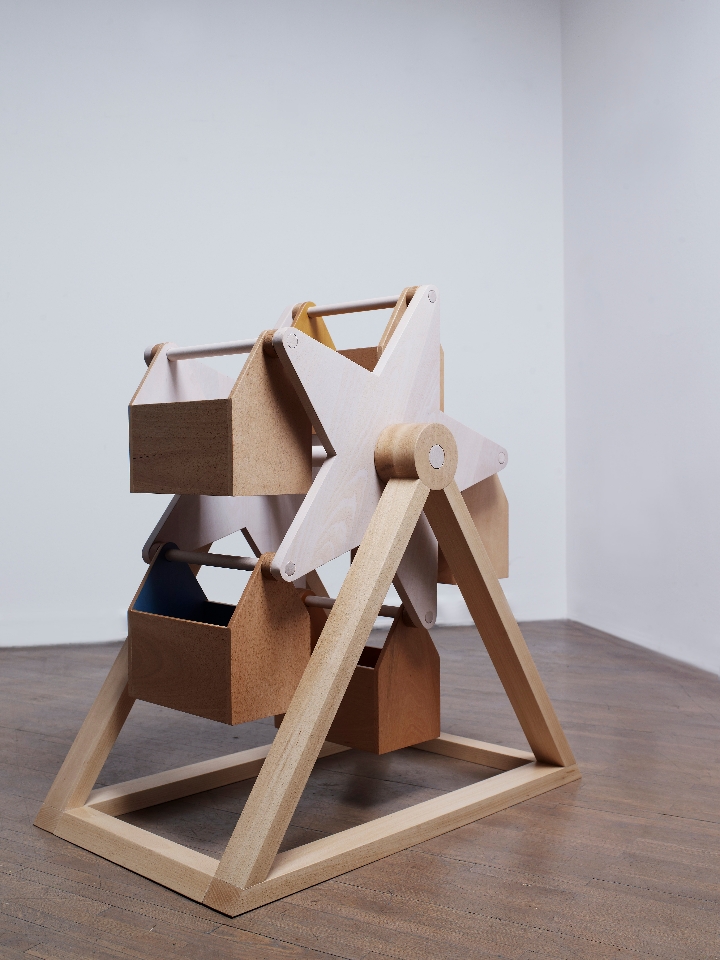 Play disegnato da Ana Babic e prodotto da Jasen, è un sistema di contenitori composto da cinque scatole degli attrezzi montate su un supporto girevole che rievoca, in versione ridotta, una ruota panoramica: un invito all'allegria che caratterizza il lunapark, di cui Play celebra la vitalità. Realizzate in multistrato, le scatole si distinguono per le diverse sfumature cromatiche che definiscono l'interno, sempre a vista come gli oggetti che vi sono custoditi.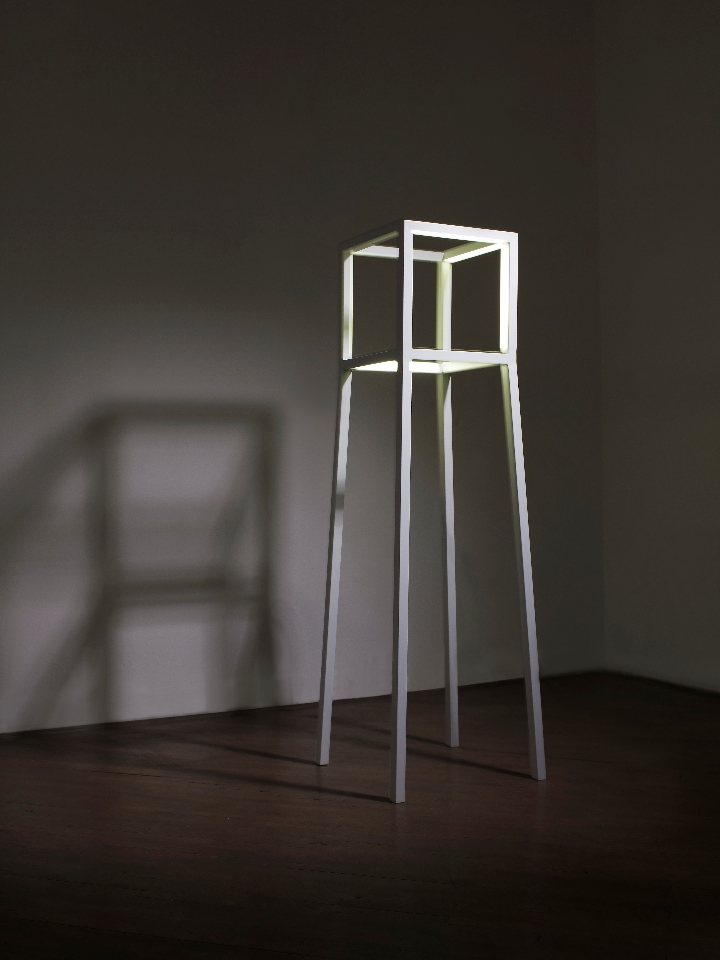 Light Sisters di Ana Babic, prodotta da Lanterna è una linea di tre lampade da terra pensate per predisporre una luce ambientale in uno spazio indoor. La struttura, in tubolare metallico, accoglie strisce di led che restituiscono l'immagine di cubi illuminati, fluttuanti nell'aria. Oltre che come lampade, le tre Light Sisters possono essere usate come librerie o contenitori per i propri magazine preferiti.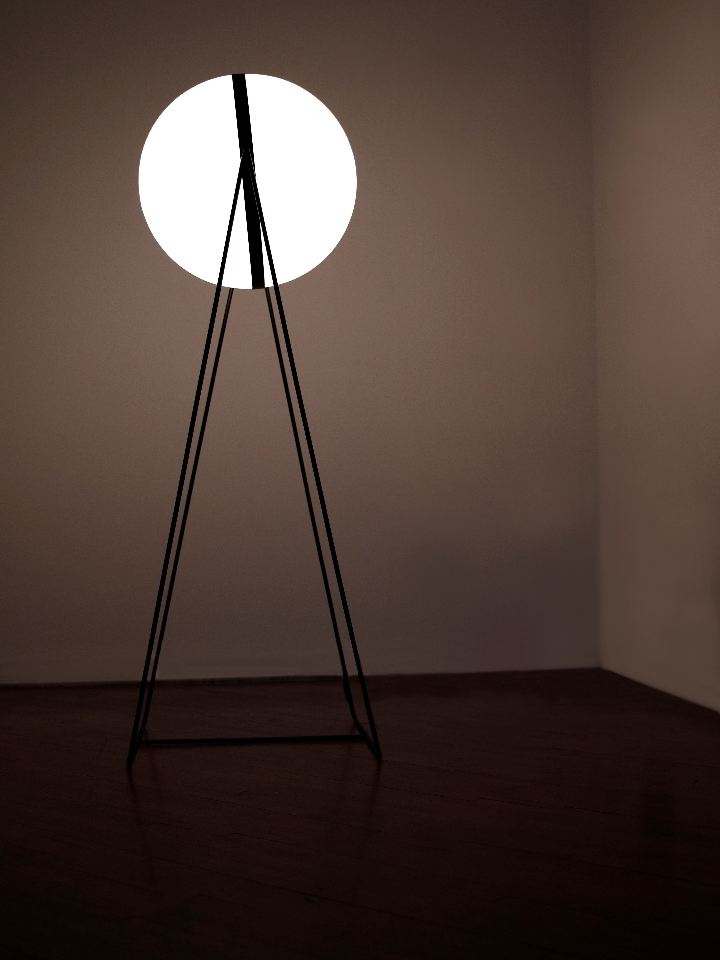 Luna, di Stevan Djurovic, prodotta da Lanterna è una lampada che sconfessa i presupposti tipologici più consolidati nel campo dell'illuminazione: non facendo ricorso all'interruttore, Luna si accende e spegne ruotando di 90° il grande corpo luminoso che, come il nome stesso suggerisce, richiama la presenza di una grande luna piena. Le gambe, in metallo verniciato a polvere in nero opaco, non vengono investite da riflessi e diventano quasi invisibili quando la lampada è accesa.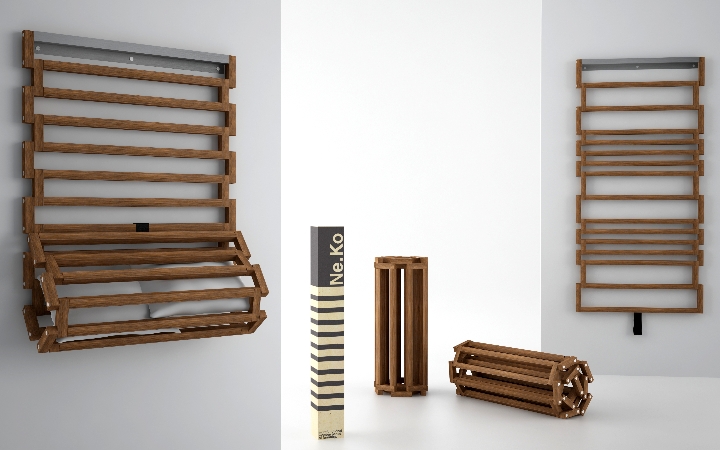 Ne.Ko di Stevan Djurovic, prodotto da Simpo Šik è un inedito attaccapanni in legno multistrato che, al pari di una stuoia, può essere srotolato e appeso al muro così come arrotolato e riposto in pochissimo spazio. Pratico e informale, offre la possibilità di rialzare e fissare lateralmente la parte inferiore, così da sistemare in uno spazio contenuto oggetti personali come vestiti e lenzuola e delimitare di conseguenza gli spazi di ingombro all'interno dello spazio domestico. In spirito DIY (Do It Yourself), viene venduto in scatola di montaggio, così da assecondare, grazie ai distanziali da fissare a piacimento, esigenze e gusti personali.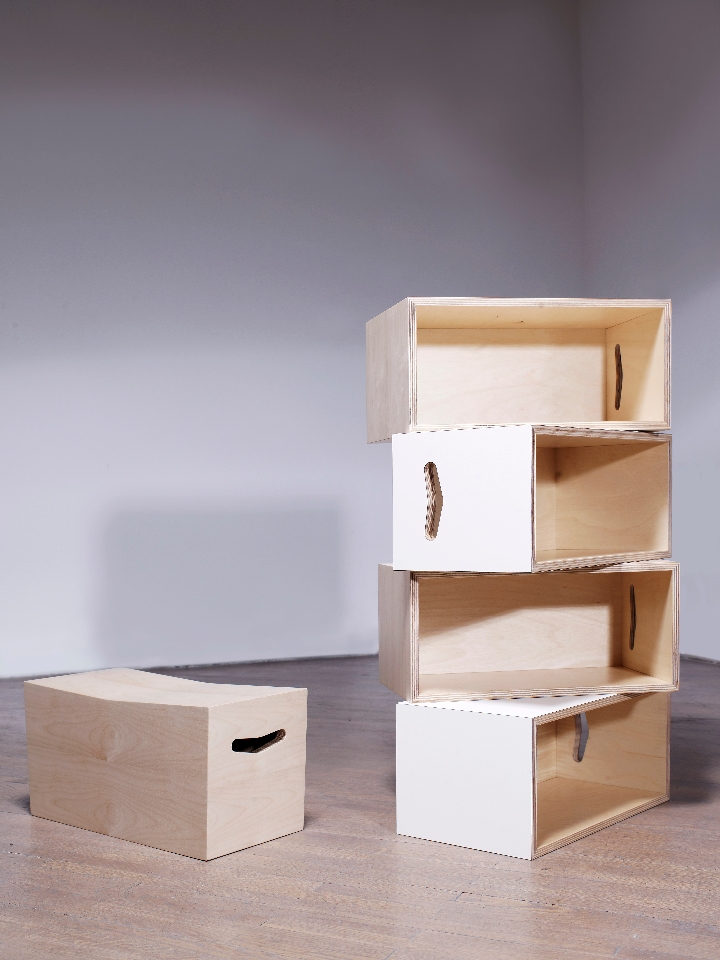 Deda di Od-Do, prodotto da Ergomade, ha una storia, quella di un nonno che realizzò una piccola sedia di legno per suo nipote prima che questi nascesse. Adesso, il nipote ha 40 anni e la sua piccola sedia sopravvive ancora: funziona come ferma porta, oppure viene usata come sgabello per prendere qualcosa nei ripiani più alti della cucina. Allo stesso tempo, il piccolo bisnipote la usa per sedersi. Piccole presenze che si muovono nella casa e accontentano i bisogni di adulti e bambini. La nostra scatola viene da questa storia, prendendo in prestito una parte della nostra identità: una piccola cosa da niente, economica, che può stare bene da sola o insieme ad un altro oggetto. All'interno, Deda è una piccola scatola rettangolare in betulla impiallacciata, mentre all'esterno i suoi lati ricurvi, che nascondono la forma di un cappello tradizionale serbo, la rendono comoda per sedersi o trasportare oggetti.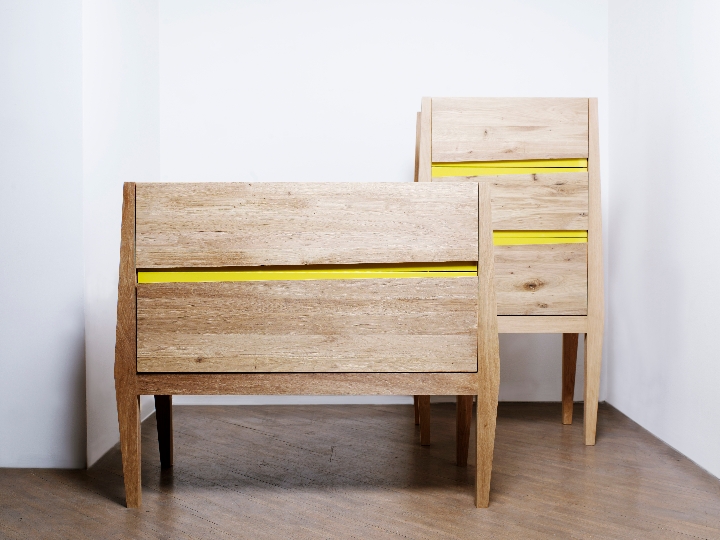 Questa linea di credenze disegnata da KAKO.OK e prodotta da Gir è un omaggio al programma televisivo educativo per bambini della Radio-Televisione di Belgrado, BIG and SMALL Programe, a cui VMP dedica idealmente un pezzo di arredo semplice, umile e funzionale. L'estetica di ogni mobile combina la resa naturale del legno con inserti verniciati in giallo lucido che donano ai pezzi un tocco retro e al tempo stesso contemporaneo.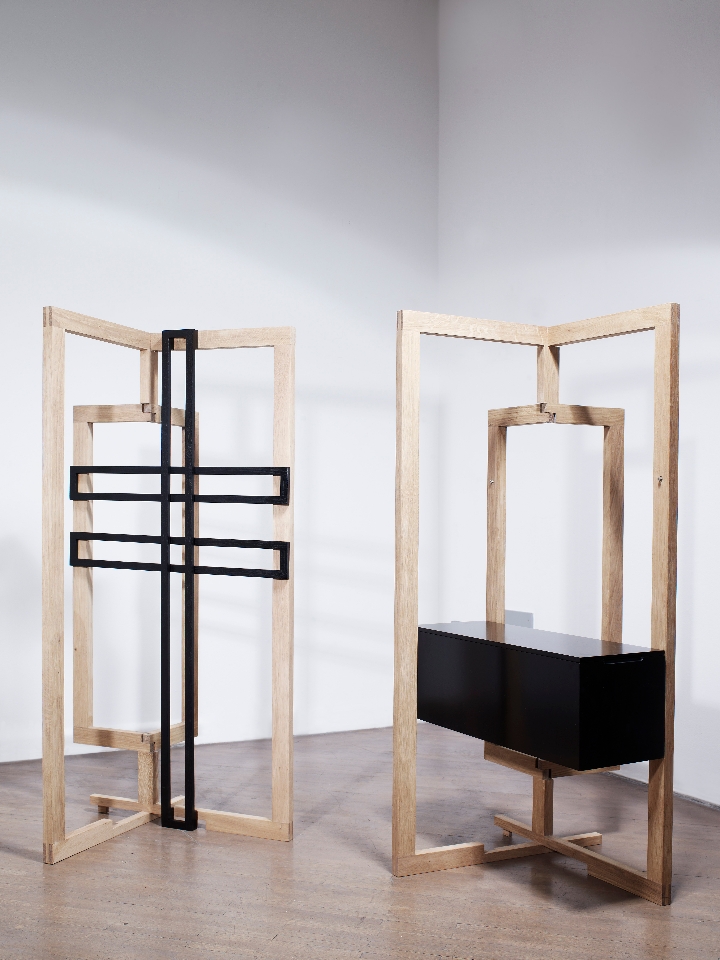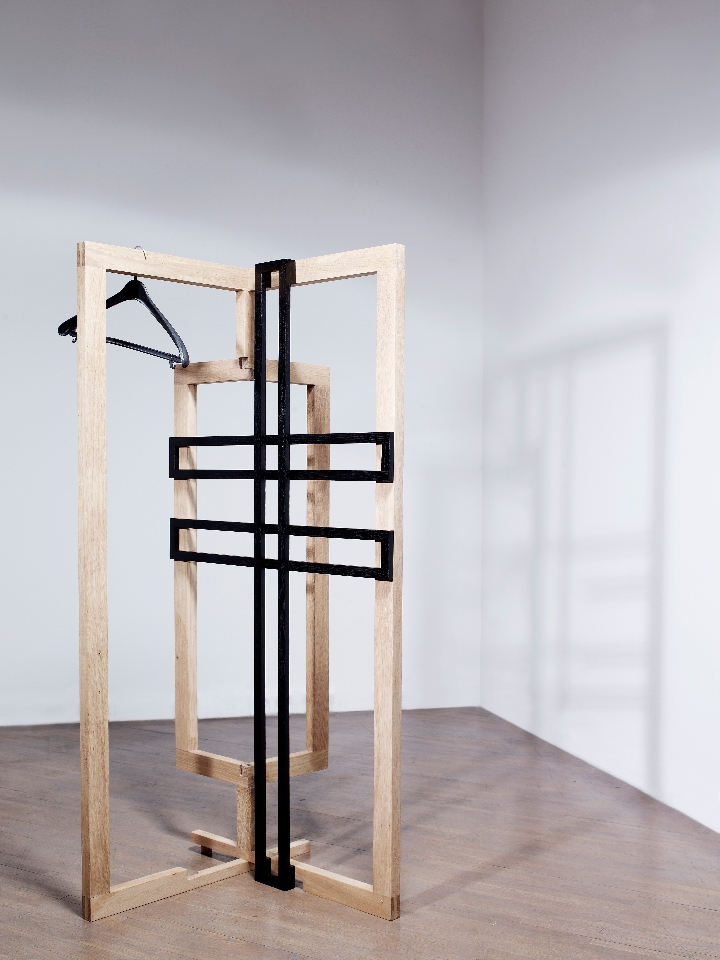 Ispirata ai motivi tradizionali della maglieria serba, storING FRAME di Milica Pavlovic e prodotto da Gr è una combinazione geometrica tridimensionale che rivoluziona la tipologia del servo muto. Attraverso una rotazione, i suoi componenti si trasformano da bidimensionali in tridimensionali, offrendo molteplici opportunità di organizzazione dei propri oggetti personali. A parete o free standing, storING FRAME può essere combinato a scatole e contenitori, ampliandone le possibilità di personalizzazione.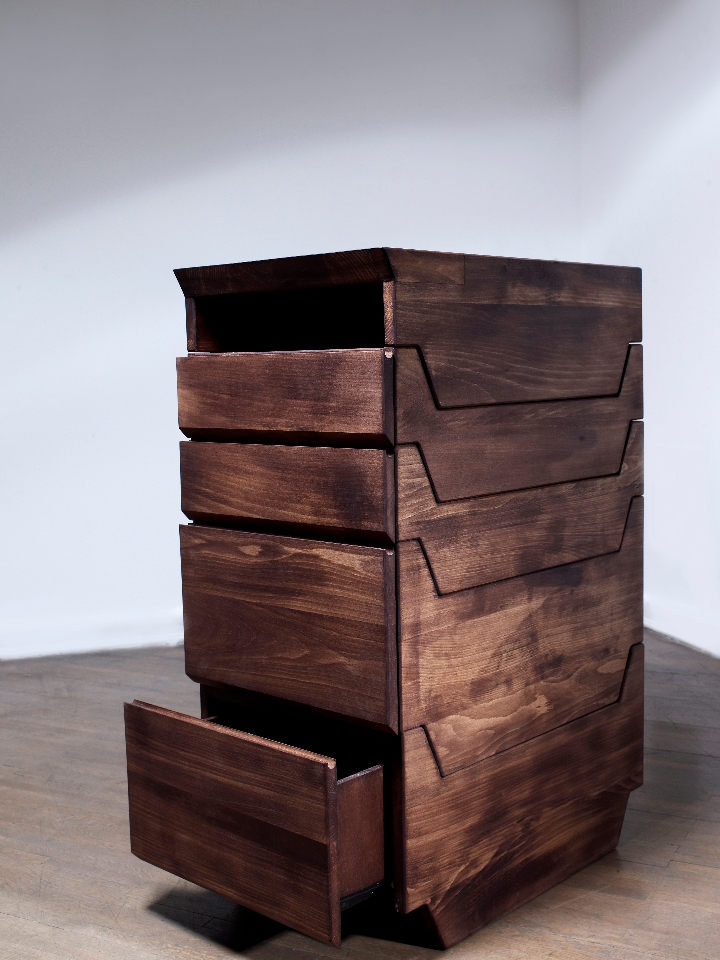 Clara di Ivan Kucina, prodotto da Cempers è una sistema di mobili contenitori per la zona notte che include un tavolino e un cassettone. Informale e facile da usare, Clara viene incontro alle necessità di ogni utente grazie alla possibilità di giustapporre, uno sopra l'altro, i suoi componenti. Ai pezzi di Clara si affianca l'omonimo letto matrimoniale, progettato nel 2012.