Kaasa e Fireplace di Iittala: l'atmosfera intima ed accogliente del focolare span> è stato modificato: 2013-09-24 span> di
Le collezioni di caminetti Iittala, progettati dall'affermato designer finlandese Ilkka Suppanen, creano atmosfere eleganti e raffinate, perfette per momenti di relax o una serata in compagnia. Un design senza tempo caratterizza queste collezioni, in cui il fascino antico delle tradizioni finlandesi incontra uno stile unico e moderno.
Kaasa: un camino moderno ispirato da un antico faro.
Kaasa è un focolare che prende ispirazione dagli antichi fari finlandesi. Un tempo, infatti, il termine Kaasa indicava un segnale di luce fondamentale per guidare i marinai nella giusta direzione e per avvisare dell'arrivo del nemico. Questo antenato del faro ha ispirato Suppanen, designer appassionato di vela nato sulla costa finlandese, a realizzare Kaasa, un moderno caminetto che ricorda un falò e che crea l'atmosfera perfetta per piacevoli momenti di relax e convivialità.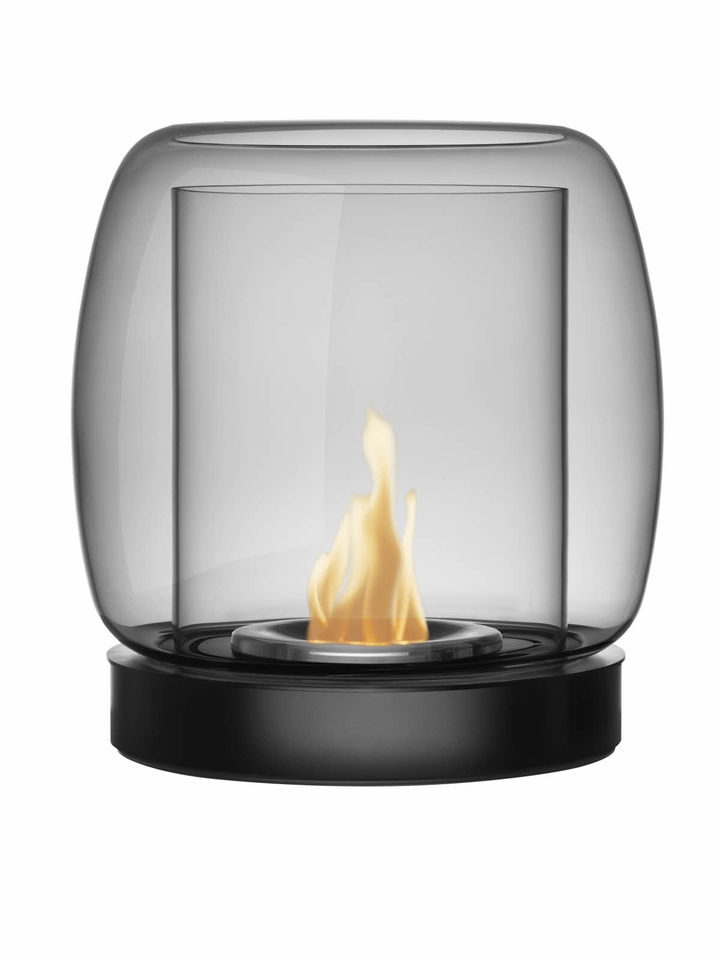 La collezione Kaasa di Iittala è piacevole per decorare la sala o altri spazi della casa, ed è composta da lanterne in due misure e tre colori (trasparente, rosso, grigio). Kaasa è simile ad un caminetto senza canna fumaria e funziona ad etanolo: la fiamma è posizionata su una base d'acciaio inox satinato, circondata da uno strato di vetro protettivo resistente al calore, e da un ulteriore strato esterno di vetro soffiato a mano.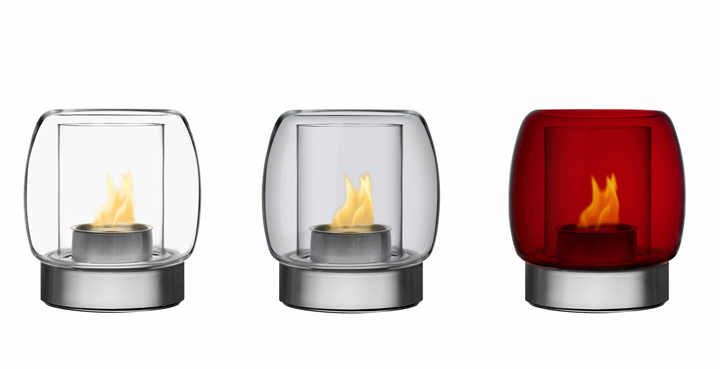 Fireplace: l'incontro tra fuoco e vetro prende forma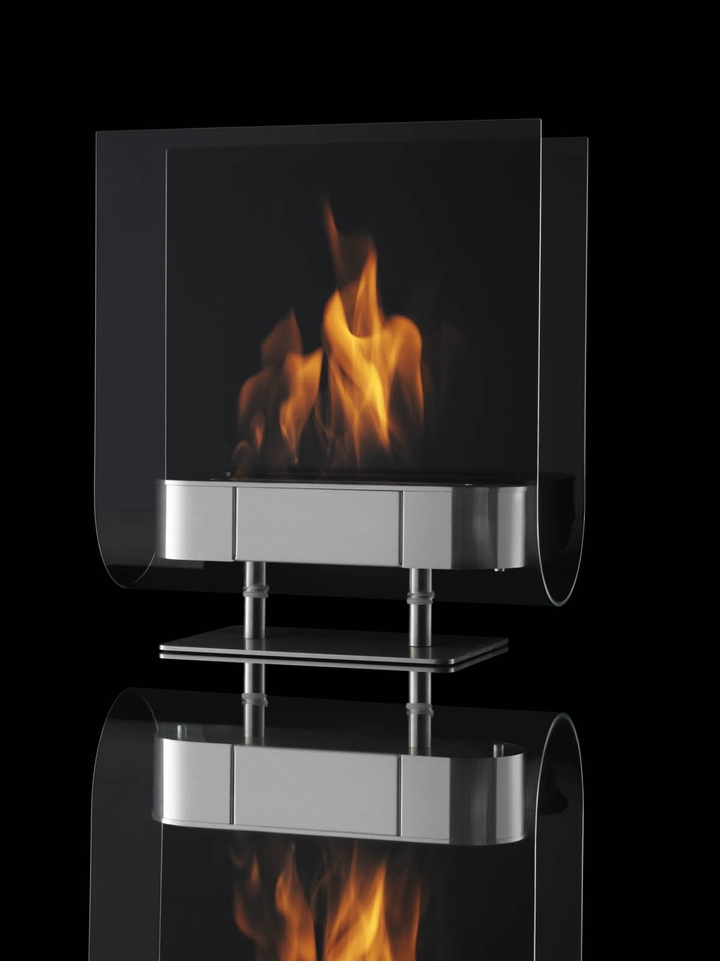 Fireplace è la versione moderna del focolare, un camino dal design ricercato ed essenziale. Fireplace doma le fiamme impetuose e le mantiene al suo interno, creando un ambiente intimo e accogliente, particolarmente adatto per narrare una storia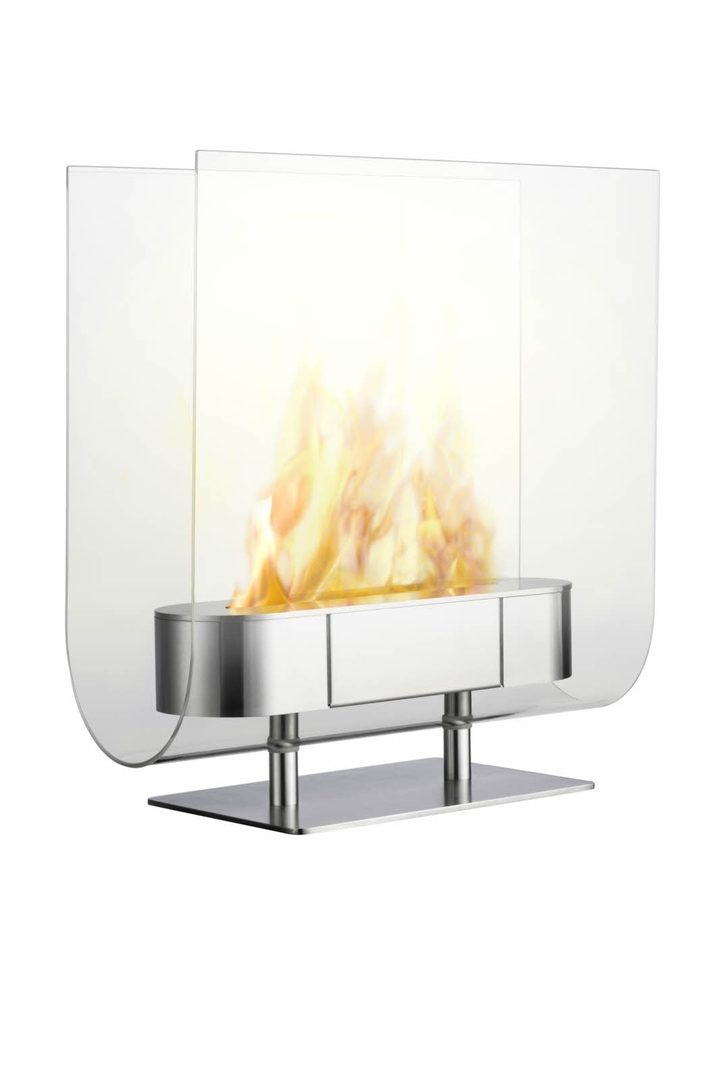 Ispirato ai fuochi all'aperto, Iittala Fireplace è un camino per interni attorno al quale ci si può riunire per passare una serata in compagnia, rilassarsi o semplicemente godere del calore e della bellezza della fiamma del camino. Nel Fireplace, Suppanen ha combinato vetro pyrex resistente alle alte temperature e metallo. Fireplace è alimentato anch'esso a bioetanolo.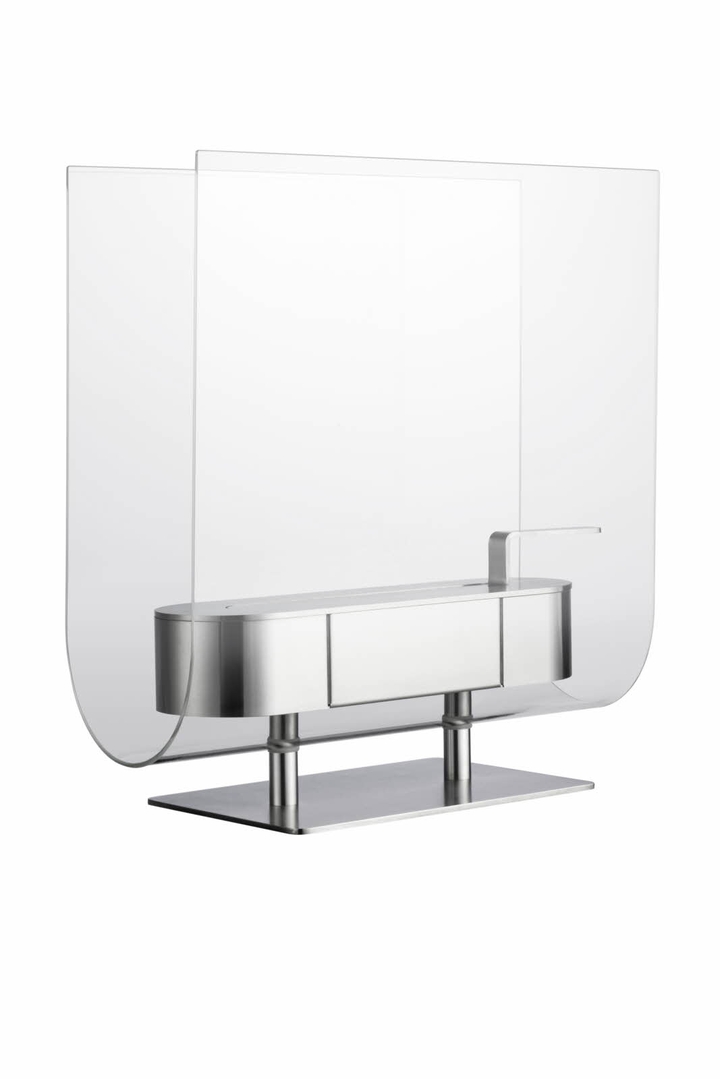 Kaasa e Fireplace sono due pezzi essenziali delle collezioni Iittala per l'illuminazione. I prodotti Iittala per creare atmosfera sono stati sviluppati nel contesto dei difficili cambiamenti stagionali e di luce che caratterizzano il clima finlandese e scandinavo. I bui e lunghi inverni hanno posto i designer davanti alla sfida di portare una luce calda e un'atmosfera accogliente nelle case dei finlandesi e non solo.
Suppanen, grazie a Iittala Fireplace ha vinto il Fennia Prize 2009, mentre Kaasa ha ricevuto il prestigioso riconoscimento Red Dot "Best of the best" 2012. Nel 2010, una riproduzione su grande scala di Kaasa è stata collocata nel padiglione Finlandese allo Shanghai World Expo. Suppanen ha vinto, inoltre, numerosi premi internazionali e i suo lavori sono esposti in importanti contesti mondiali come la Biennale di Venezia, il Salone Internazionale del Mobile di Milano e il MoMa di New York, oltre ad essere parte di numerose collezioni museali permanenti.
www.iittala.com
Iittala è un brand del gruppo Fiskars.