Packaging design 6 progetti sensazionali ideati da studenti span> è stato modificato: 2016-10-18 span> di
Il packaging design è uno degli elementi più importanti all'interno della strategia di marketing di un prodotto, soprattutto se si parla di grande distribuzione. Il tema del packaging design è ampiamente affrontato anche da studenti, che spesso rispondono con soluzioni sorprendenti.
É proprio nella grande distribuzione che il packaging design gioca un ruolo fondamentale nell'attirare possibili clienti, nelle grandi scaffalature dove i prodotti sono affiancati l'uno all'altro senza soluzione di continuità, spesso la scelta del consumatore cade sul prodotto che emerge grazie ad un dettaglio del suo package, una forma particolare, un colore, il suono che può emettere la confezione mentre la si apre o si chiude, una particolare funzionalità. Sempre di più il packaging design ha trasformato la funzione dell'imballaggio da semplice contenitore che protegge il prodotto a mezzo di comunicazione accattivante in grado di attirare una maggiore clientela.
Per avere un'idea chiara di quanto il ruolo del packaging design sia importante e radicato nella customer experience, basta pensare che le confezioni più eleganti e particolari sono considerate oggetti da collezionare, veicolando nello spazio e nel tempo l'immagine del brand che le ha prodotte.
Di seguito vi proponiamo una raccolta di 6 progetti di packaging design che hanno attirato la nostra attenzione, elaborati da studenti delle università di tutto il mondo:
Neato Burrito
Il package Neato Burrito è stato ideato dagli studenti Kelsey Byrd, Haley Ellis, Marcus Mrazeck, Elizabeth Sweeney dell'università di Clemson, SC, USA. La sfida progettuale era quella di ideare un packaging innovativo e semplice che permettesse di mangiare taco e burrito on-the-go senza sporcarsi.
Il cartone pre piegato sostituisce il tradizionale foglio di alluminio e permette di comprimere l'involucro per adattarlo alla parte restante del burrito mentre lo si mangia. La confezione è pratica anche per il take away, si può così mangiare il burrito senza sporcarsi ovunque ci si trovi.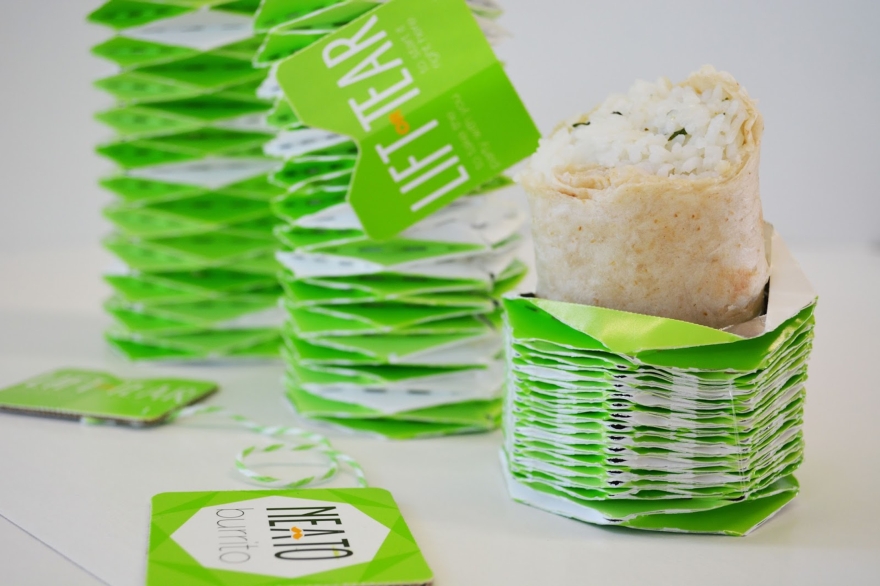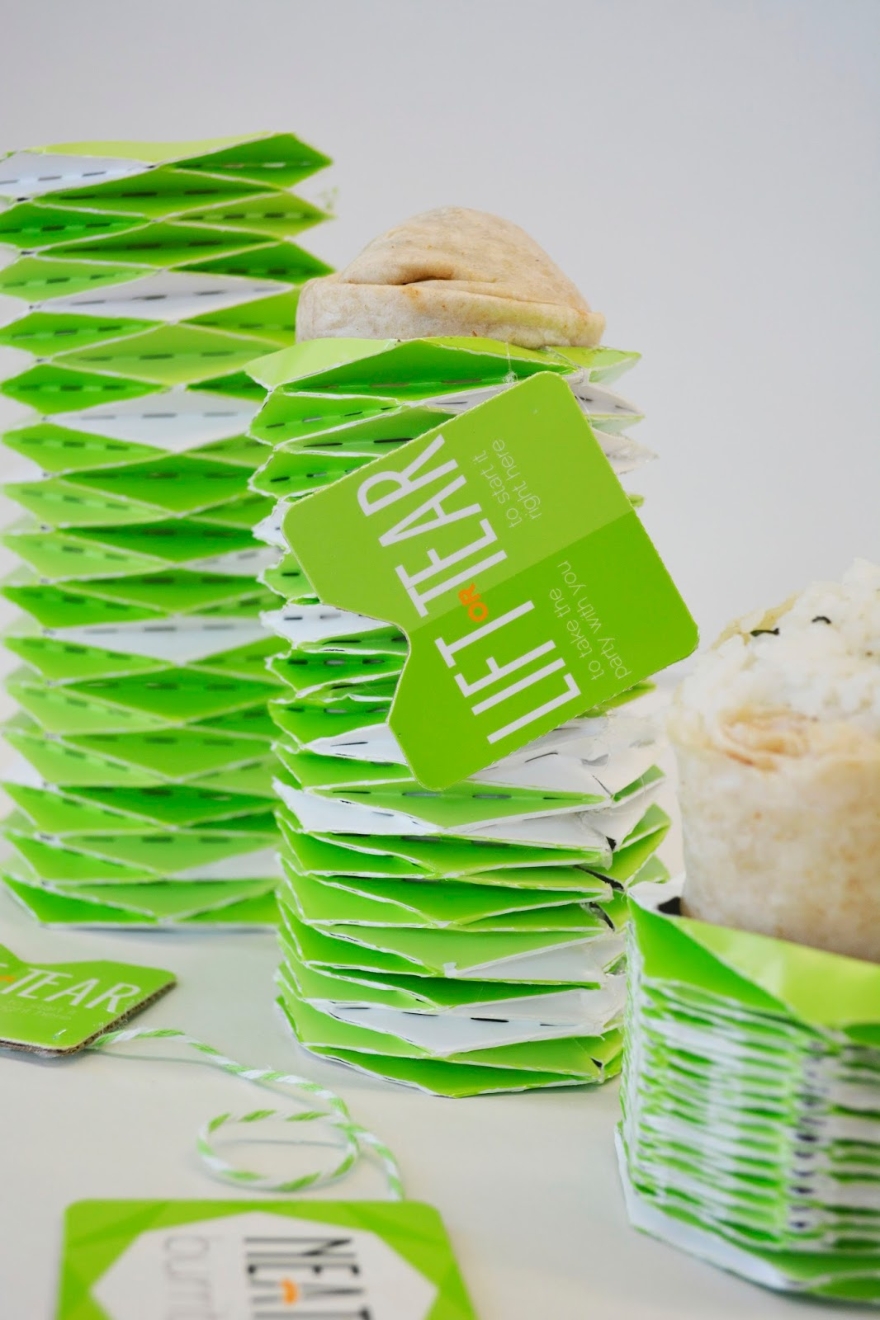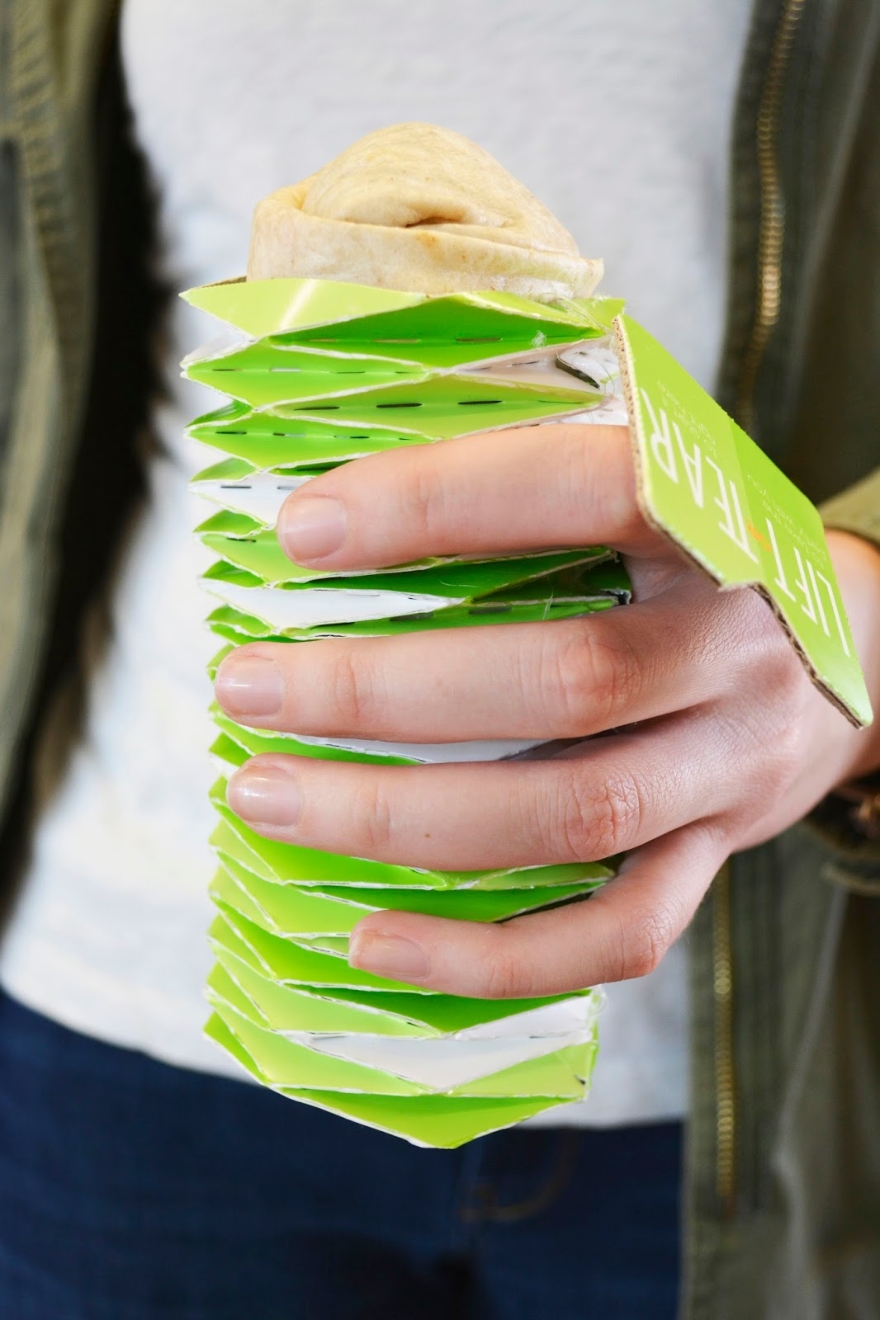 Vilje Musli
Il brief per Eivind Reibo Jentoft, June Saglie Holte and Rebecca Egebjerg, un gruppo di studenti della Westerdals School of communication, di Oslo era quello di creare un package per Møllerens, un'ipotetico ed ecologico brand di cereali musli. Il target al quale il prodotto si riferisce è quello di donne di età compresa tra 25 e 40 anni con un alto livello di istruzione, che vogliono fare una scelta ecologica sia per la loro salute che per quella del pianeta.
Il nome del prodotto "Vilje" significa VOLONTÀ in Norvegese ed è anche un nome da donna, la grafica si ispira ai manifesti di propaganda dei moti femministi del 1940 e irradia energia, salute e felicità.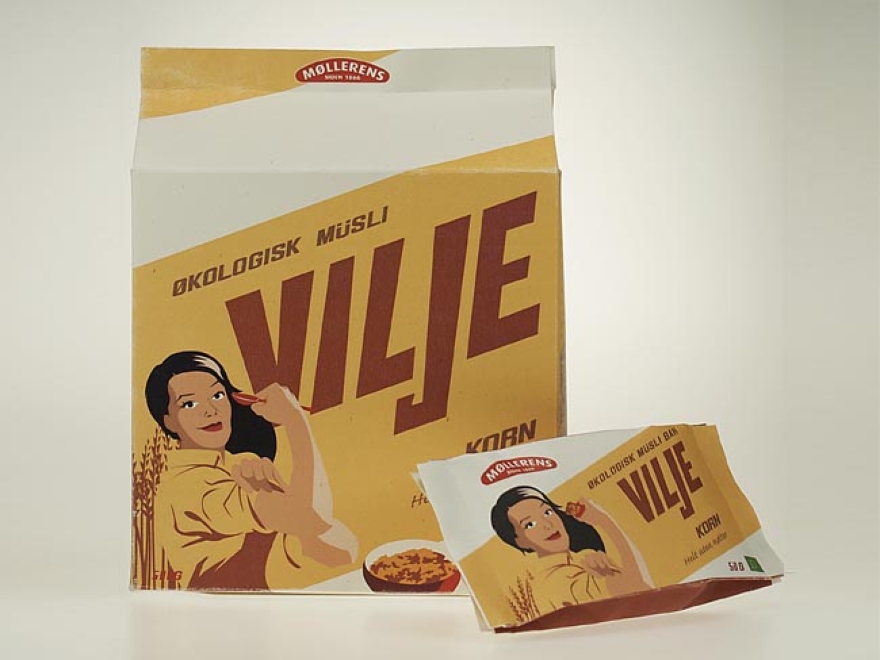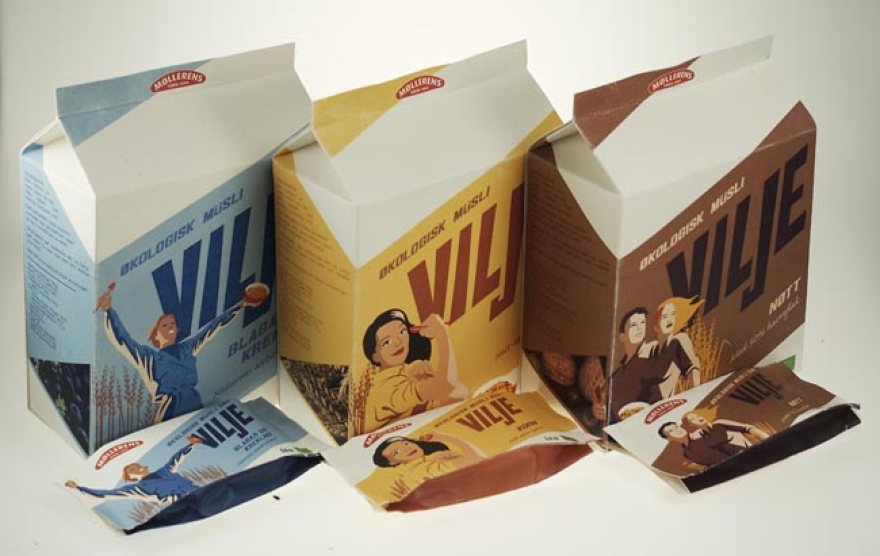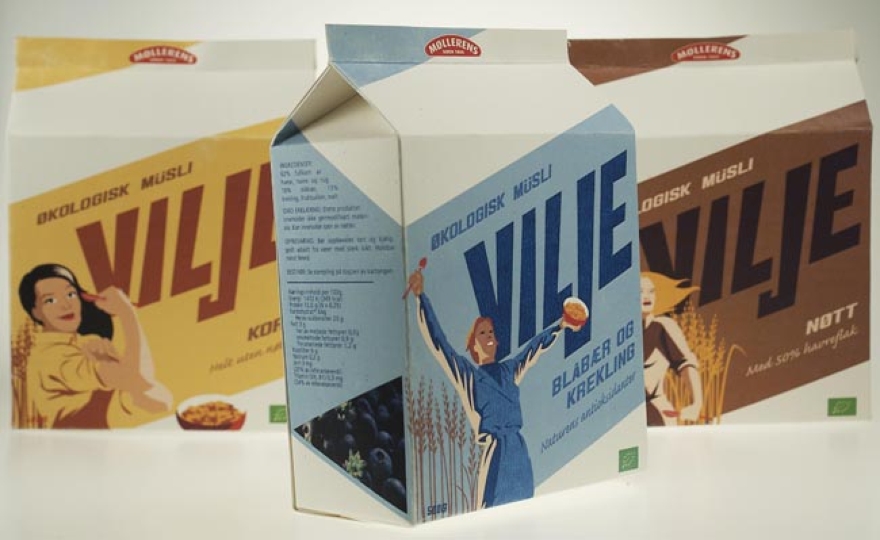 Jooze
La studentessa australiana Yunyeen Yong ha ideato questo packaging design per un'azienda fittizia, che produce succhi di frutta fresca dedicati a giovani studenti di scuola elementare e materna. L'aspetto evidenziato è quello giocoso, la forma del contenitore è ispirata ad un frutto a fette ed il carattere utilizzato, che sembra scritto a mano, ribadisce l'aspetto ludico e di divertimento.
La grafica è composta da colori brillanti, che variano a seconda del gusto del succo, inoltre un'illustrazione stilizzata dei frutti, riportata sul lato della confezione, identifica il gusto del contenuto.
L'iconicità della confezione mira a rendere riconoscibile il prodotto ed a fidelizzare il consumatore, soprattutto se il prodotto viene collocato accanto ad altri succhi di frutta sugli scaffali dei supermercati.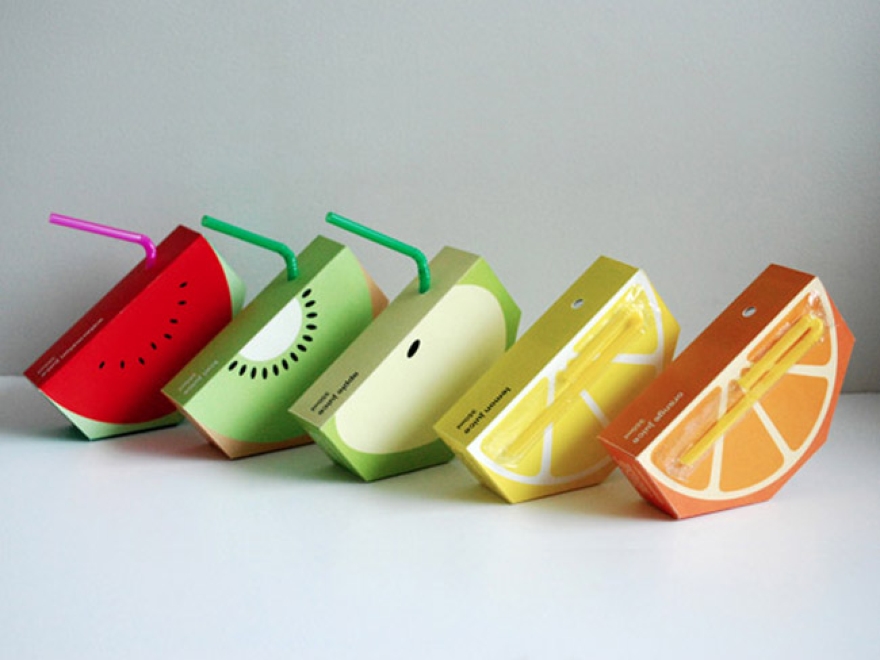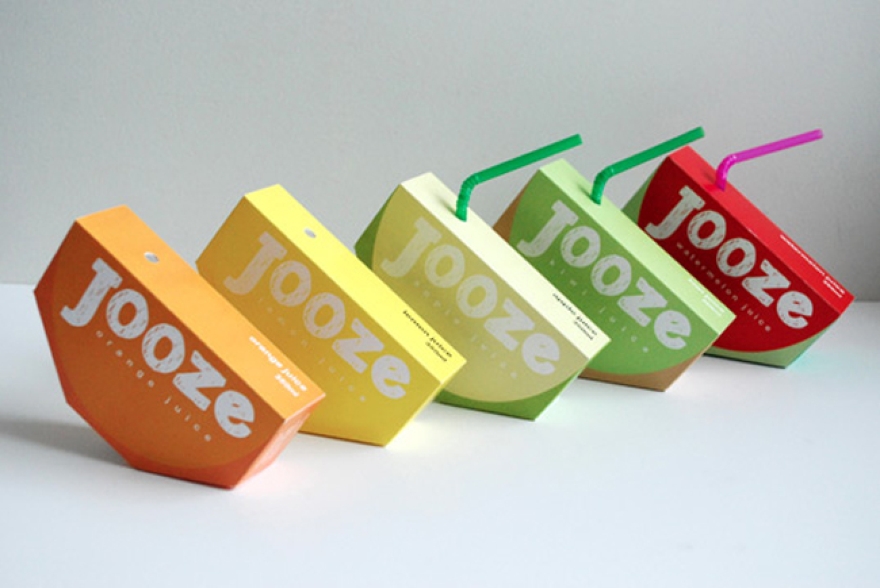 Entity Wine
Colin Baker, studente della Fort Hays State University di Hays, KS, United States non ha ideato soltanto un'etichetta elegante ed alternativa, Entity Wine è anche un sistema per inviare un messaggio. Ogni bottiglia di vino è personalizzata tramite l'immagine di un'onda sonora che rappresenta un messaggio audio precedentemente registrato. L'onda sonora è intagliata sull'etichetta, quindi attraverso il vetro è possibile vedere il livello del vino che scende mentre si beve.
Ogni bottiglia avrà un codice a barre stampato sull'etichetta e il consumatore, tramite un'applicazione creata ad hoc, può digitare il codice ed ascoltare la registrazione riportata sulla bottiglia.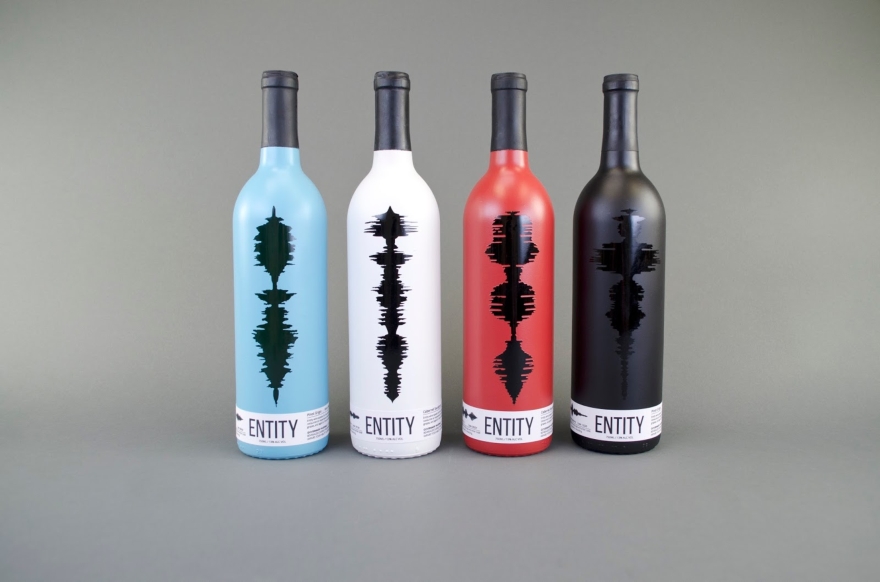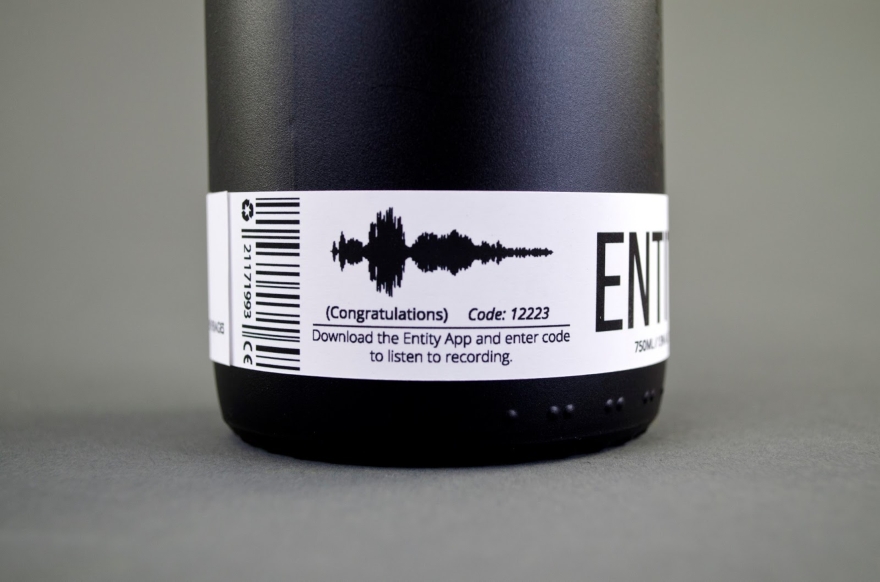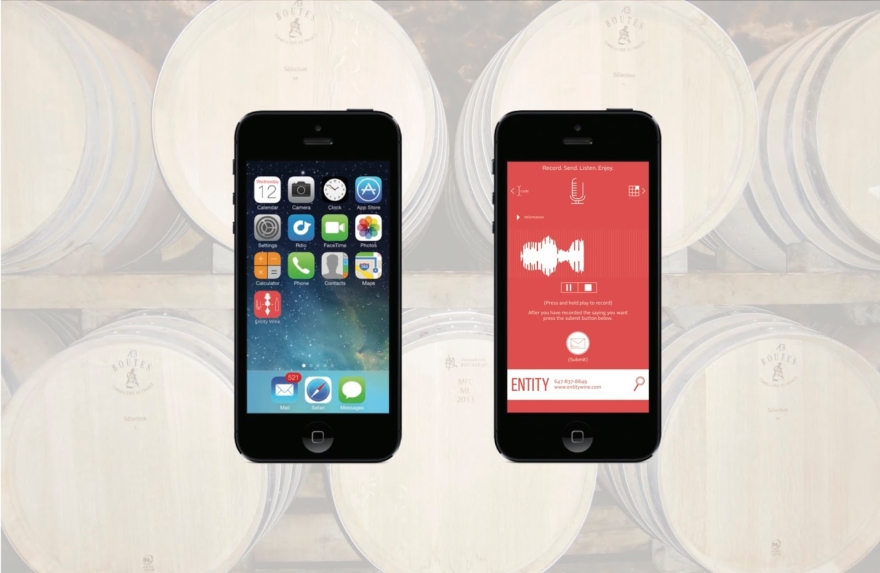 Boulanger
Il packaging design ideato da Santiago Arraz, studente del CEU Cardenal Herrera di Valencia, Spagna, oltre ad avere un aspetto accattivante ed elegante cerca di instaurare un rapporto di interattività con il consumatore.
Mentre il contenuto diminuisce possiamo vedere alcuni messaggi che fanno riferimento alla quantità di vino che abbiamo bevuto, inoltre alla fine della serata si può decidere chi paga il conto in modo divertente e giocoso, utilizzando il gesso legato al collo della bottiglia per una partita a filetto tra i commensali.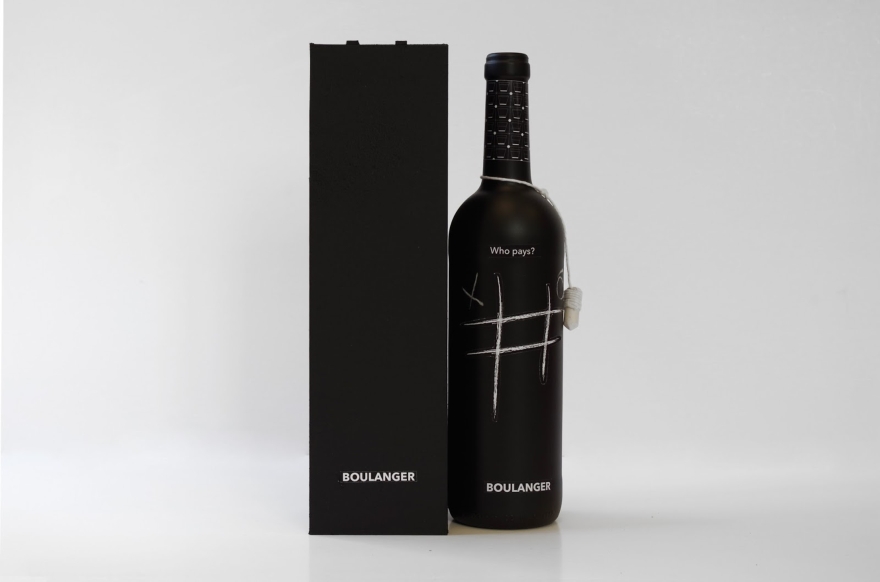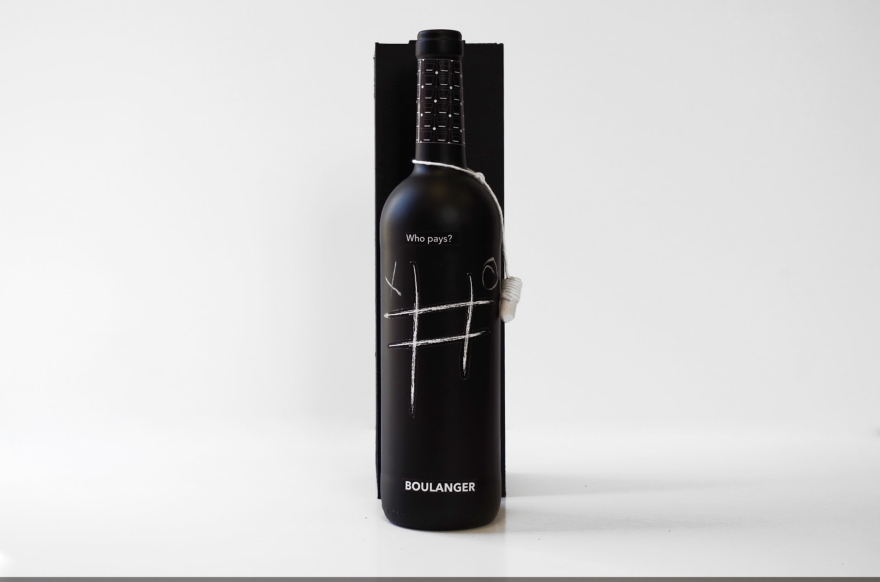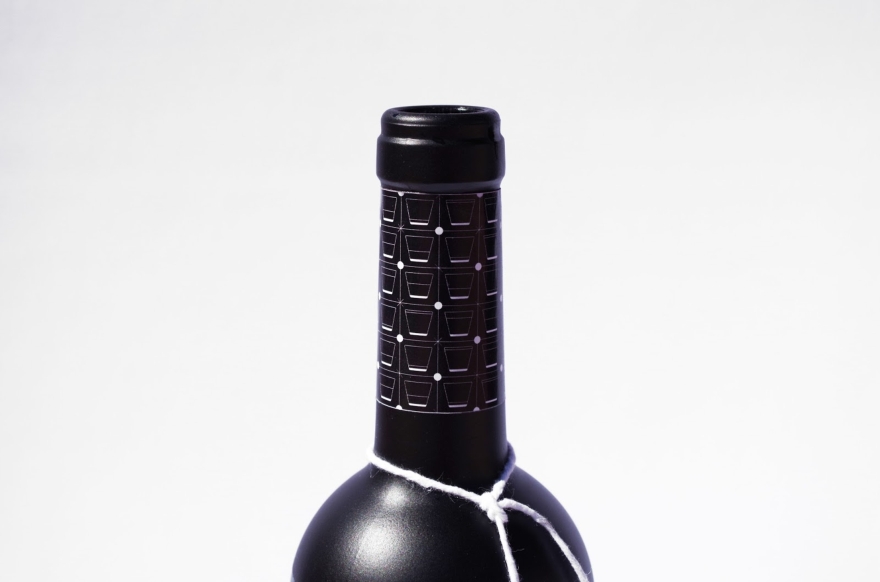 Break Fast
Lo studente svedese Niklas Hessman, ha disegnato un packaging per farina d'avena o cereali utile per uno snack veloce per spezzare la mattinata, che si spezza a metà altrettanto velocemente.