Urquiola per Kvadrat / Miglior progetto Milano Design Week 2013 span> è stato modificato: 2013-05-15 span> di
L'installazione di Patricia Urquiola per Kvadrat e Moroso è stata premiata come miglior progetto della Milano Design Week 2013. 'The Revolving Room', realizzata nello showroom di Moroso in Via Pontaccio 8/10, è stata selezionata dal comitato scientifico del Milano Design Award – il primo e unico premio dedicato ai migliori allestimenti presentati dai marchi internazionali del design durante la Design Week milanese – e premiata come miglior progetto dell'edizione 2013. L'allestimento porta nel nome l'essenza del progetto: sequenze di pannelli che si muovono all'interno di un ambiente dinamico e coinvolgente, rivelando la nuova collezione disegnata per Kvadrat.
All'entrata, i pannelli luminosi di Philips con Soft Cells di Kvadrat introducono all'installazione. Sui pannelli triangolari si alternano tessuti di rivestimento dai colori intensi, raffiguranti sviluppi tridimensionali di arredi e di disegni, che rimandano a un'estetica wireframe. I decori dei pannelli riprendono le geometrie di sviluppo dei pezzi rappresentati, mentre il ritmo lento, ciclico e ripetitivo dei pannelli cambia l'ambiente in continuazione, al tempo di una "revolving music".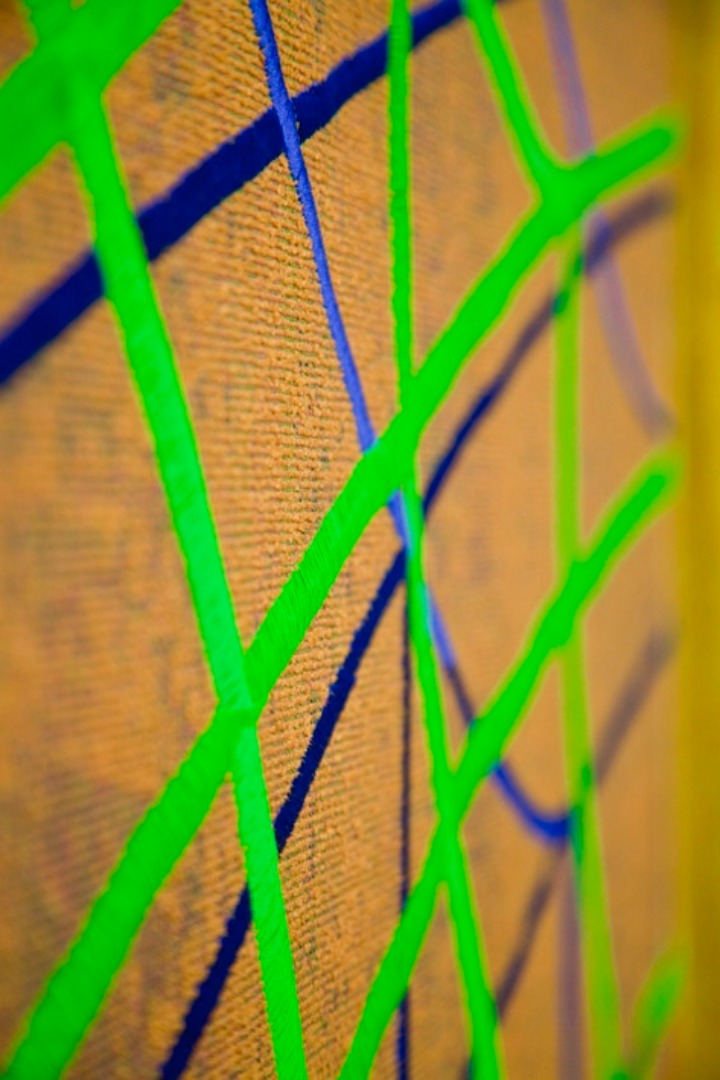 L'installazione celebra la prima collezione di tessuti realizzata da Kvadrat in collaborazione con Patricia Urquiola, che coinvolge e riveste sia i prodotti di Moroso – tra cui le nuove sedie Clarissa, caratterizzate dallo schienale in legno che si richiude sulla sedia, dall'aspetto geometrico all'esterno e morbida all'interno – sia i pannelli tessili Philips Luminous posti all'entrata dello showroom.
'The Revolving Room si basa su cicli costanti. L'ipnotico ritmo circolare e ripetitivo viene accentuato dai tessuti ricamati oversize'. The Revolving Room by Patricia Urquiola si aggiudica il Milano Design Award 2013. Questa la motivazione ufficiale: 'Per il grande equilibrio tra rappresentazione di prodotto, impatto scenografico e sensibilità creativa. Il progetto, inoltre sottolinea l'importanza di creare alleanze progettuali tra aziende che condividono visioni sul territorio dell'eccellenza'.
Al centro della scelta della giuria del Milano Design Award – composta da Tom Vack, fotografo, Jane Penty, docente Central St. Martin College, Clare Brass, designer, docente Royal College, Aurelio Magistà, giornalista La Repubblica, Franco Bolelli, scrittore, Giulio Ceppi, architetto e fondatore Total Tool, Simone Marchetti, fashion editor di d.repubblica.it, Roberto Ciminaghi, interior editor D Casa, Painé Cuadrelli, sound designer – spicca la qualità del progetto e il perfetto equilibrio raggiunto nella realizzazione, a cui si è aggiunto il valore della collaborazione tra realtà come Kvadrat, Moroso e Philips. Patricia Urquiola, che ha scelto, per le tende e i tessuti da tappezzeria della nuova collezione Kvadrat, i nomi di Grid 1+2, Matrix, Memory, Drops and Winding.