Mostra collettiva "BRAND ART – The soul of the Brand", Milano, Palazzo Isimbardi span> è stato modificato: 2014-06-04 span> di
In occasione del Festival Mediastars, la collettiva "lampo" BRAND ART – The soul of the Brand sarà allestita a Palazzo Isimbardi, sede della Provincia di Milano in Corso Monforte 35, il 12 e 13 giugno.
Organizzata da Media Star Editore, l'esposizione si svolgerà con il patrocinio di Provincia di Milano, UNICOM – Unione Nazionale Imprese di Comunicazione, AI – Associazione Autori di Immagini, Brand Identikit e Associazione RestArt e la collaborazione di Comunicazione Carioca.
"Dalle creazioni di Andy Warhol alla produzione dell'artista austriaca Swetlana Heger, che ha coniato il termine Brand Art come movimento successivo alla Pop Art, da anni la marca ed il segno grafico sono fonte di ispirazione per l'arte. Con questa esposizione proponiamo agli appassionati e addetti ai lavori una finestra italiana sul mondo dell'arte contemporanea legata al settore della Comunicazione", dichiara il diretore di Media Star Editore, Giulio Rodolfo.
La mostra BRAND ART – The soul of the Brand offrirà uno sguardo poliedrico su questa forma di arte tramite il lavoro degli artisti Zibe, Andrea Costa, Gaetano Grizzanti, Mich Farè, Monica Menozzi, Paolo Rui. Inoltre, l'Associazione RestART presenterà 370 pins selezionate per la seconda edizione dell'International Pins Contest RestART.
Claudia Simoncini, storica dell'arte, è la curatrice. "La Brand Art non nasce in contrapposizione alla produzione precedente, anzi trova in essa valide radici che danno nuova linfa a forme, colori, tratti usati dagli artisti del movimento per trasmettere allo spettatore messaggi, morali o trasgressivi che siano, con una straordinaria forza d'impatto. Sono pure in qualche modo debitori a quelle correnti artistiche del '900 che rendevano protagonisti, seppur con messaggi diversi, gli oggetti quotidiani la "scatola di biscotti" di De Chirico, la "pipa" di Magritte, la "ruota di bicicletta" di Duchamp, il "ferro da stiro" di Man Ray e ancor più indietro i broccati, i velluti e le sete dipinti come schienali dei troni su cui sedevano delicate Madonne rinascimentali", afferma lei.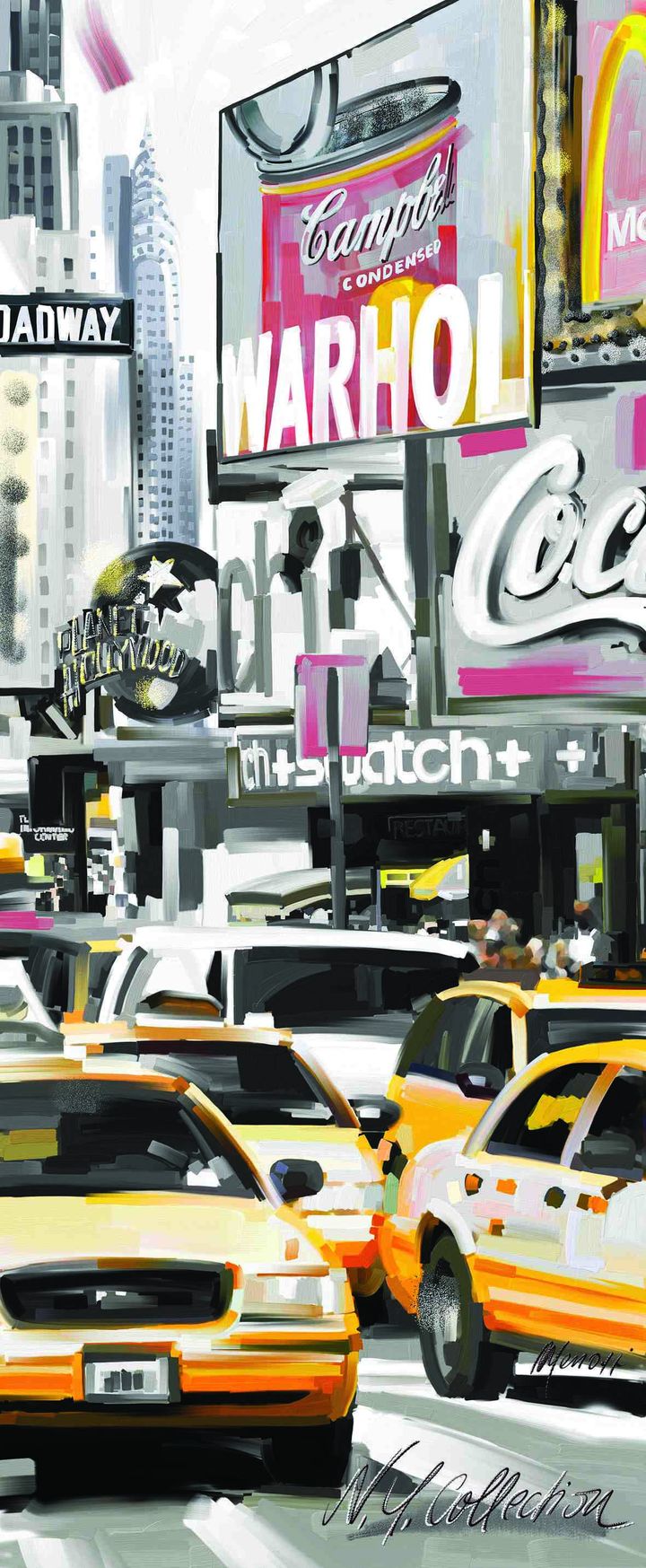 Gli Artisti
Andrea Costa
Ingegnere, consulente presso Arthur Andersen, produttore televisivo presso Mediaset, intorno al Duemila decide di dedicarsi a tempo pieno al disegno e alla pittura. Si forma all'Art Students League di New York, studia i classici a Firenze e a Venezia. Nel 2007 comincia la sua attività espositiva, in particolare si ricordano nel 2010 la mostra "Costa-Rotella, Icone Parallele", nel giugno del 2011 la mostra "Epico Quotidiano". Al 2012 risale l'incarico da parte della Vodafone Italia dell'esecuzione di opere permanentemente esposte nel Palazzo Vodafone di Milano.
Zibe
La forza eversiva di Zibe sta nella sua capacità di fondere il gesto artistico con quello vandalico, di coniugare l'azione creativa con le capacità acrobatiche. Il vandalismo come una delle belle arti, per parafrasare De Quincey, si traduce in lui in un'inarrestabile produzione di tags, posters, stickers, stencil che alterano il paesaggio urbano, costellandolo di segni e icone apparentemente prive di senso, pubblicità fini a se stesse, marchi cui non corrisponde alcun prodotto reale, che stimolano la nostra immaginazione inconscia e la nostra curiosità. Memoria e Tempo sono narratori costanti nelle opere di Zibe, pronti a farci ricordare quello che non dovremmo.
Gaetano Grizzanti
Consulente per l'identità di marca tra i massimi esperti del settore, è oggi un punto di riferimento per la cultura del branding in Italia. E' anche artista e dal 2000 sviluppa un pensiero innovativo che prende vita dalla volontà di testimoniare le modalità di comunicazione dell'uomo del terzo millennio, nell'ormai assunto contesto della globalizzazione. Nasce così il pensiero iconista, e ne
Monica Menozzi
Illustratrice, fin da giovane collabora con prestigiose riviste come Scienza & Vita, Donna Più e poi Bella. Nel corso degli anni si aggiungono testate quali Marie Claire, Grazia, Anna, Vitality, Salve, così come il lavoro per importanti agenzie pubblicitarie milanesi realizzando illustrazioni per il packaging di brand come Yomo, Bonomelli, Fattorie Scaldasole, Artsana, Cirio. Oltre all' esperienza trentennale nelle tecniche tradizionali dell'illustrazione classica, si avvale anche dai mezzi digitali e dalle nuove tecnologie.
Paolo Rui
Presidente dell'EIF-European Illustrators Forum, è pittore (laureato all'Accademia di Belle Arti di Brera) e illustratore premiato (specializzazione all'Art Center College of Design negli Stati Uniti). Lavora per il settore editoriale e pubblicitario.
Michele Farè
Michele Farè è creative director di 3design (agenzia di brand design del gruppo True Company). La passione per l'illustrazione lo spinge a produrre in qualità di artista con lo pseudonimo di Mich E' laureato alla Nuova Accademia di Belle Arti (NABA) e nella sua carriera ha collaborato come art director per grandi agenzie milanesi e ha vinto importanti premi.
Alcune opere saranno disponibili all'acquisto. Sul sito www.mediastars.it approfondimenti e schede degli artisti.