6 idee di packaging sorprendenti creati da studenti di tutto il mondo span> è stato modificato: 2015-11-08 span> di
Se la prima impressione non è poi così importante quando si tratta di scegliere e frequentare le persone che abbiamo intorno a noi, lo stesso non si può dire per tutti i prodotti di consumo di cui siamo circondati.
Certo, la qualità è sempre al primo posto, ma a chi non è capitato di innamorarsi perdutamente di un accessorio o di un oggetto guardando semplicemente il design di un packaging?
Il confezionamento di prodotti è, infatti, di fondamentale importanza. L'empatia e l'attrazione che si prova guardando un packaging d'effetto è infatti paragonabile ad un colpo di fulmine: lo vedo, mi piace, lo voglio. È proprio questo su cui si basa oggi il consumismo, e nel corso degli anni ci sono stati numerosi cambiamenti a riguardo: da efficiente modo per proteggere i prodotti durante il trasporto a potente mezzo di comunicazione in grado di attrarre potenziali clienti.
Basta semplicemente pensare che un elegante confezionamento, a partire dal Novecento, era una prerogativa imprescindibile proprio perché le confezioni non erano semplicemente utili per proteggere il contenuto, ma veri e propri oggetti da collezionare. Tante ne sono state create e tante ne abbiamo viste, comprate e tenuta in bella mostra, perché alcuni veri e propri capolavori, ma è anche vero che nel mondo sono molti i packaging design di qualità che seppur non provenendo dai "grandi" del commercio, meritano attenzione, perché ben fatti, simpatici ed esplicativi.
Ecco quindi l'elenco di 6 idee di packaging sorprendenti creati da studenti di diverse università in tutto il mondo:
Boulanger di Santiago Arraz, studente di Valencia che risolve in maniera univoca e simpatica il quesito notturno più importante: a chi tocca pagare da bere? Il packaging di questa bottiglia di vino, infatti, fa proprio questo: tramite il gioco del tris, che si gioca scrivendo con il gessetto annodato al collo della bottiglia direttamente su di essa, si può vincere o perdere e, quindi, pagare o non pagare. Certo, dipende da quanto si è bravi a giocare a tris, ma anche dalla quantità di vino bevuto. Non ne avete idea?
Non preoccupatevi, Santiago ha pensato anche a questo: sulla bottiglia ci sono delle tacche invisibili leggibili solo mentre il livello del vino scende, le quali informano se stai dando il meglio (o il peggio) di te. Gioca, bevi e cerca di non pagare il conto, ma ricordati di prendere un taxi per tornare a casa.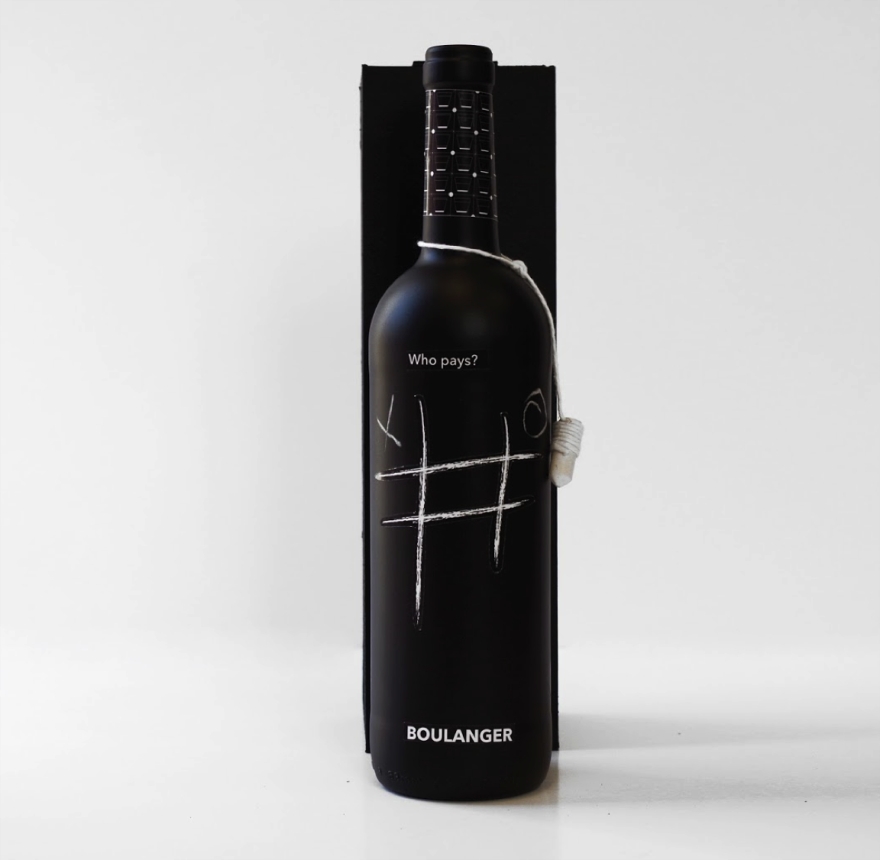 Love Guide Condoms di Guan Hao Pan, del Taiwan. Se non state pensando di diventare genitori la sicurezza durante i rapporti sessuali è fondamentale. Non solo per evitare gravidanze inaspettate, ma anche per proteggersi dalle malattie sessualmente trasmissibili. La scelta errata dei condom porta spesso alla rottura degli stessi e a conseguenze facilmente immaginabili. Ecco quindi che Love Guide Condoms vi potrebbe aiutare: cinque differenti packaging per cinque differenti misure, ognuna delle quali è ispirata ad un frutto o a una verdura. Sei una zucchina, un rafano, una banana, un cetriolo o una carota?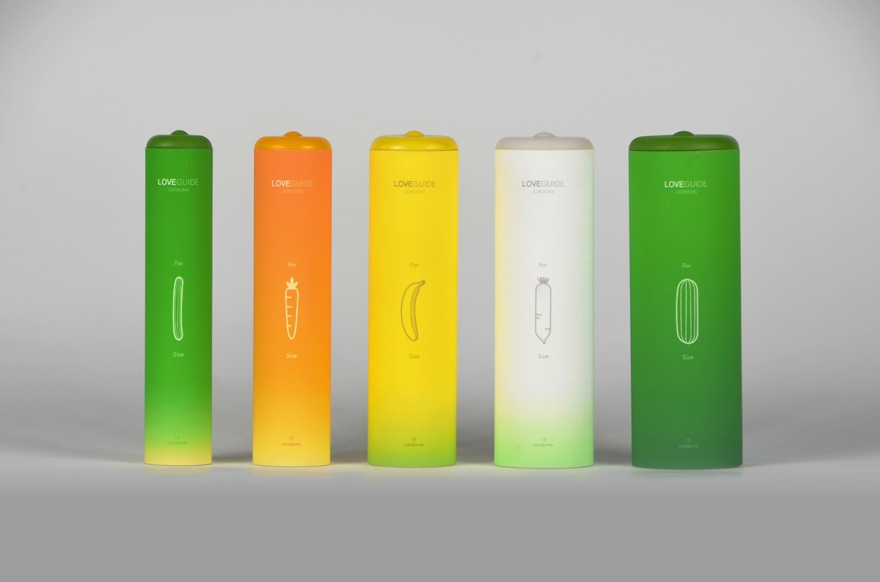 The Astrolabe di Victoria Di Valerio, di Montreal. Se avete sempre sognato di avere un vostro personale astrolabio e se siete tra quei cinefili con la casa piena di dvd, l'elegante packaging di questo box set fa al caso vostro.
The Astrolabe non è bello solo perché è raffinato e dal design di qualità, ma anche perché funziona davvero. Inoltre, per arrivare al cuore dell'astrolabio ed inserire i dvd bisogna "smontare" i vari pezzi, azione che permettere di capire come sia stato costruito ed assemblato l'oggetto. In questo modo potrete calcolare la posizione dei corpi celesti o determinare l'ora locale e, se vi annoierete, potrete sempre decidere di guardarvi un bel film.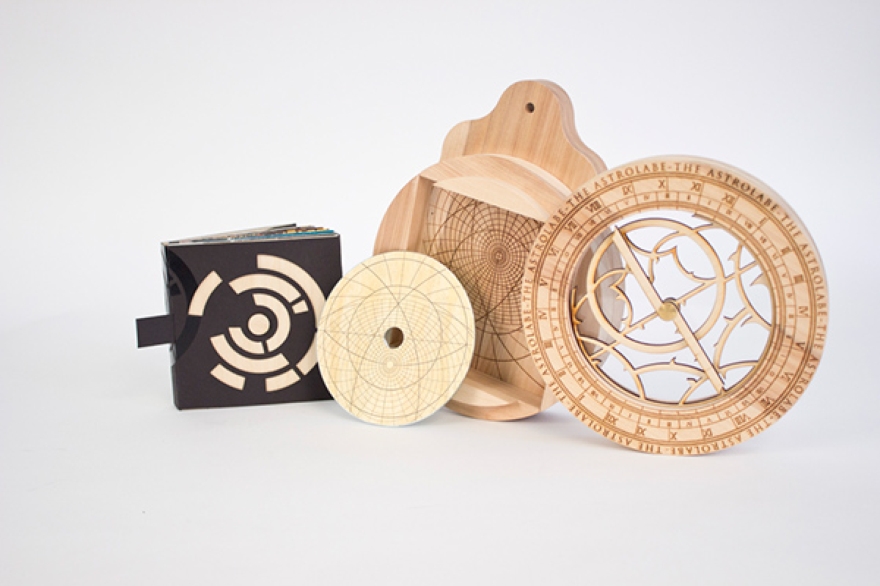 Got One!! Wild Mullet Catch di Devours Bacon. In Taiwan da centinaia di anni le muggini mantengono la loro promessa di tornare ogni inverno. Dalle uova delle muggini, si sa, se ne ricava la bottarga, che è uno degli alimenti più apprezzati in Taiwan. Questo studente orientale ha voluto creare un packaging che rimanda proprio all'azione del pescare una muggine ed estrarne in un secondo momento le uova dal suo interno, infatti sulla confezione c'è disegnata un'elegante muggine dorata su sfondo nero (dato che in Taiwan vengono considerate il "black gold of the sea") e al suo interno, ovviamente, della bottarga.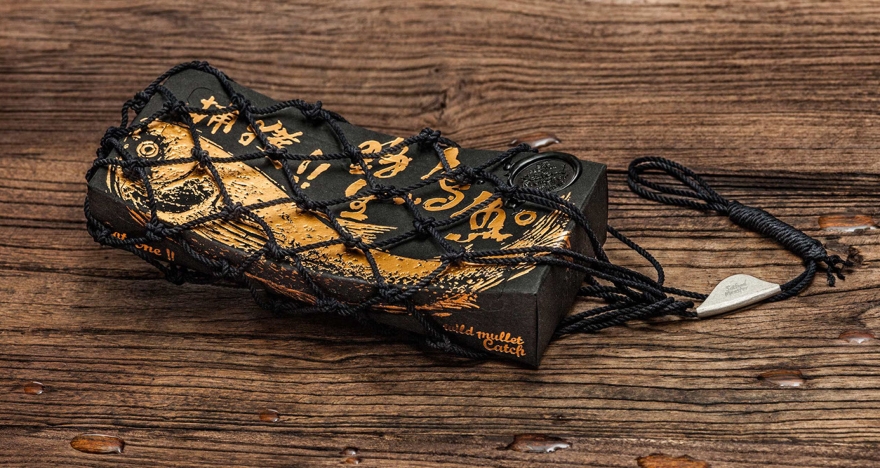 Rongo Rongo di Baranova Marina, di Mosca. Questo particolare packaging design è ispirato in tutto e per tutto all'Isola di Pasqua. Dal nome, che altro non è che il tipo di scrittura sviluppato dagli abitanti dell'isola probabilmente prima dell'arrivo degli occidentali del 1700 e oggi ancora difficilmente decifrabile, alla forma dei gelati, ovvero i Moai che si trovano sull'Isola e che vengono considerati i guardiani del luogo. La vera particolarità di questi ghiaccioli non risiede solo nel confezionamento, ma anche nel gusto: accanto ai classici uva, fragola, lychees e banana troviamo mix inusuali creati con peperoncino, olive, cactus e ginger. Non sapete se il miscuglio di gusti vi piacerà o meno? Osservate l'espressione del moai disegnato sulla confezione, vi dirà se il mix vi piacerà o no.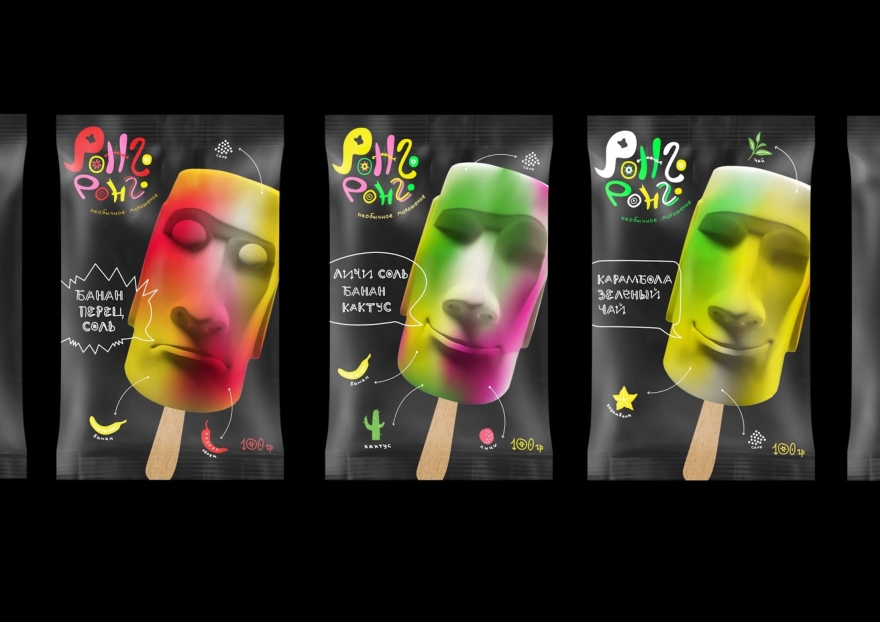 Paper Tigre di Julie Ferrieux, Marine Giraud e Mathilde Laffon, dalla Francia. Dall'unione della tecnica origami e della carta francese ecco che nasce Papier Tigre, un profumo il cui packaging cubico sembra un delicato origami il quale contiene al suo interno una deliziosa fragranza. Se poi ci mettete anche che la fabbricazione è stata fatta con gioia e buon umore non potrebbe che essere più perfetto di così.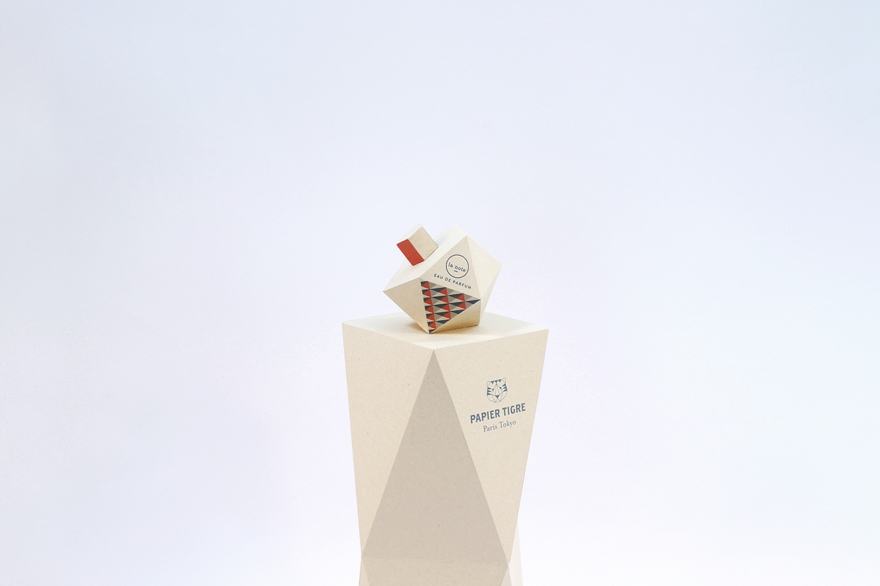 Articolo scritto in collaborazione con Pantapack Solution