ASIA DESIGN PAVILION, the biggest coordinated Asian design project ever shown in Milan. span> è stato modificato: 2018-03-24 span> di
This year, the most cosmopolitan design week in the world will feature a vast array of new content, providing an extensive overview of the latest international trends. One of these novelties is the ASIA DESIGN PAVILION (ADP), a collective exhibition and communication platform, specifically devised to present the multi-faceted creativity of the Asian design scene and reinforce dialogue between the East and West.
Make sure you've got a world map at the ready, because the ASIA DESIGN PAVILION will take you from the Middle to the Far East, providing a 'real time' snapshot of some of the areas that have been undergoing a rapid and escalating transformation process over the past ten years.
In fact, numerous designers, studios and design organisations from Cambodia, China, India, Iran, Japan, Korea, Qatar, Singapore, Thailand, Turkey and Israel have chosen the Fuorisalone event to present their creations to the world.
But, at ADP, it's not all industrial or product design: the eclectic universe of Asian creativity will also be showcasing everything from contemporary art and architecture, to food and fashion.
Organised in partnership with Sarpi Bridge_Oriental Design Week, Milano Space Makers and I_des italyshenzen.com, for an entire week, ASIA DESIGN PAVILION will take over the enormous exhibition hangars of Megawatt Court (via Watt 15, Milano), transforming into a multicultural and interdisciplinary hub of lively and original proposals from the Asian contemporary scene.
The exhibition is the V.I.P. ("Very Important Project") project of Milan Design Week, which places less of a focus on big names and more on project content and quality.
Several exhibitions will animate the ADP including Slow Hand Design – Thai Popism to explore Thai pop culture through design objects of the winners of Thailand's Denmark Award; the Kindred Spirits collection by Studio Haus will help to contemplate the charm of Indian philosophy and the colorful lines of Design Clinic India. From Iran comes the Persian collection signed by designer Mostafa Arvand; from Qatar the designer artist Othman M. Khunji will address the issue of female discrimination with three installations while China will present several projects coordinated by the World Art Center in Beijing in addition to the projects of two famous architectural firms. West Line Studio through an installation will accompany visitors to learn about two cultural/architectural projects of Guizhou Province, Chetian Cultural Center and Shui Cultural Center while Lifeng Lin shows how architecture can influence human behavior through its Human Define Form. For Japan there will be the multifaceted designer Kazuyo Komoda with the Joy project, hospitality and food experience, in collaboration with BK1.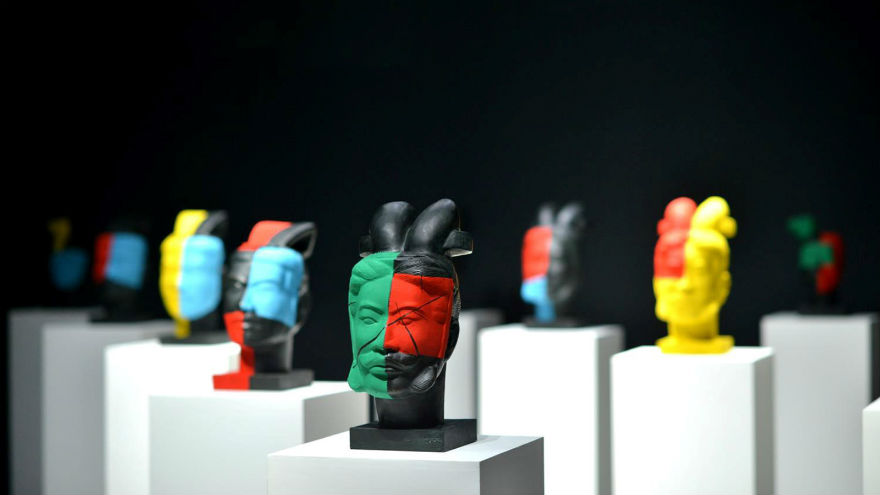 Finally, you will be able to admire the design of Heritage Sang Il signed by the Korean designer Jeong Sang Il and a collective of jewels born from the collaboration between famous international designers and young Cambodians.
Contemporary art will be represented by exceptional contents. The DSL collection will present in Italy for the first time the most important collection in the world of contemporary Chinese art: the VR Museum of Dominique and Sylvain Levy run by Karen Levy.
Other artists will be presented by galleries and ADP partner studios such as Zhangh Hongmei and Su Qe Di da Diffusione Italy International Group, Byungchan Lee and Seungyea Park by Korean STUDIO AKKA in H projects, Le Guo by HUA GALLERY in London, Umberto Dattola by Pg Art Istanbul Gallery and Anna Roberta Bria Berter.
A special project is that of the Chinese artist Yuehui Liu who, in collaboration with CHATEAU d'Ax, will personalize the sofas live, making them exclusive works of art that will be beaten at a charity auction.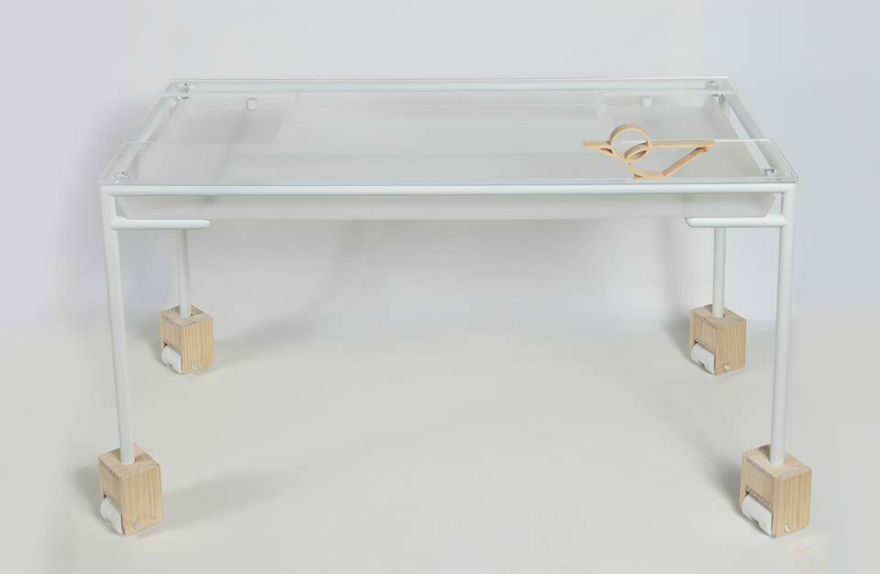 An immersive environment is the ZhouHe installation by the Chinese studio Rou Media Lab, in which the visitor will be interactively involved, while the Eco installation, born from a project coordinated by FWstudio, will leave room for a more introspective moment.
As well as being a showcase of Asian design, the project will also have an ASIA produce-MI area, a free exhibition space, featuring carefully selected prototypes that will be proposed to potential Asian design producers, reaffirming the project's objective of becoming a connecting bridge between Asia and the western world, creating opportunities for young and emerging creatives alike.
It will be possible to enjoy Asian food, drink Tofu drinks thanks to the Tofoo design project of Xijing XU, Tian WU and Yue LIU, buy design objects thanks to the temporary store of HANDS ON DESIGN and books thanks to LIMOND temporary bookshop.
Inside the pavilion, Radio We will broadcast the program Orient Express live, while ARTEFATTA will set up the exhibition pavilion with large banners that will allow admiring Chinese and Korean artists. The outdoor area will be a fascinating Japanese garden thanks to CRESPI BONSAI, to enjoy a moment of outdoor break. All this to reinforce the bridges connecting Asian and European culture.
Finally, in the Sarpi district, where the first "bridge" between East and West was born thanks to Sarpi Bridge_Oriental Design Week, the Torre Liprando space will showcase Zhang Hongmei thus creating an artistic and collaborative link with ADP.
One last news: ASIA DESIGN PAVILION will be reachable from Asia thanks to the flights of TURKISH AIRLINES and, from Milan, with a boat trip sailing the Naviglio Grande … to reach new intercultural horizons.