Gruccia Amelia / LEONARDO ROSSANO ARCHITECT span> è stato modificato: 2011-09-19 span> di
Nella sua semplicità formale, questo leggero complemento in plastica stampata ad iniezione non rinuncia ad esibire la sua originalità.
Compatta e al contempo esile, la gruccia Amelia disegnata da
Leonardo Rossano per R.F Yamakawa rivela infatti una forte personalità. La morbida curva delle ali di sostegno si contrappone al taglio netto della testa, agevolando la presa sullo stender.
Anche il taglio di aggancio è caratterizzato da un andamento lineare, ma questa volta obliquo, così da facilitare ulteriormente l'uso della gruccia.
Un oggetto fresco e ricercato, in cui il valore aggiunto del design si coniuga perfettamente all'accurato studio della funzione.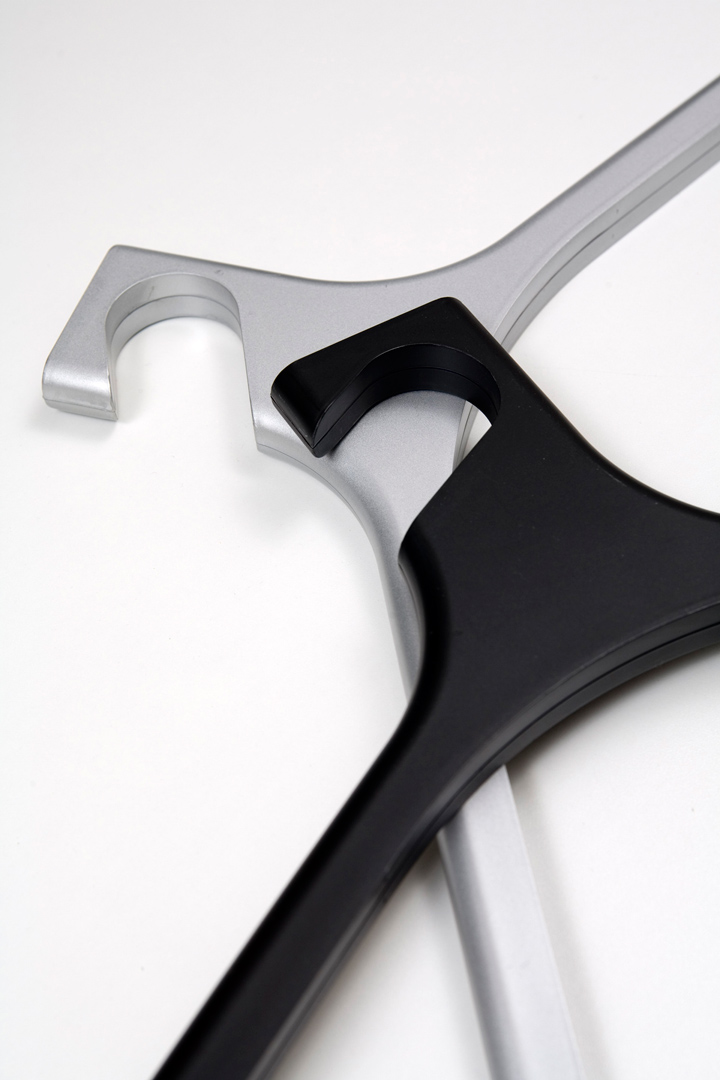 This light complement in moulded plastic doesn't renounce originality. Compact and thin, cloth hanger Amelia, designed by Leonardo Rossano for R.F.Yamakawa, has a strong personality. Smooth lines of support wings set against a sharp cut on the end which facilitates hanging on the stender. Also a cut of a hook is linear, oblique in this case, in order to facilitate even more usage of this product. Fresh and refined, this item brings together design and functionality.