Il design americano del Savannah College of Art and Design (SCAD) sbarca al Salone del Mobile span> è stato modificato: 2012-03-14 span> di
SCAD, Mark Leveno, Yeti
Una nuova generazione del design americano sbarca al Salone del Mobile. In mostra gli oggetti d'avanguardia di giovani designer che foriscono nel campus d'eccellenza dello SCAD.
Le innovative creazioni dei giovani talenti del programma accademico di Furniture Design della prestigiosa università americana Savannah College of Art and Design (SCAD) promettono sorprendere il pubblico del Salone del Mobile2012 a Milano.
Freschi in stile e solidi nel contenuto di ricerca e progettualità, gli oggetti saranno presentati al Salone Satellite a Rho Fiera dal 17 al 22 aprile ed anche in uno speciale evento al Fuori Salone che abbinerà mostra e cocktail party alla Design Library, in Zona Tortona, il 19 aprile.
Nella serata straordinaria del 19 aprile presso Design Library, SCAD esporrà prodotti che impressionano. Come la sedia Yeti, di Mark Leveno, in acciaio, schiuma e lana naturale, il cui nome è ispirato al leggendario "Abominevole uomo delle nevi", in riferimento il suo inconsueto sedile. E lo sgabello Colchone, de John Mc Mahon, in noce, mogano o acero e alluminio, che gioca con la percezione visiva grazie alla consistente superfcie in legno e al disegno che evoca la morbidezza di un cuscino. Entrambi i designer partecipano al Master of Fine Arts. Già al Satellite, un'esposizione diversa. Bradley Bowers, laurea in Industrial Design e partecipante al Master of Arts,esibirà l'originale vaso Om prodotto artigianalmente con carta e lattice e dotato di una forte espressione artistica dovutaalla sua forma atipica. Dello stesso designer, Shell, un oggetto decorativo che gioca con il senso di stabilità, ed il contenitore da tavolo multifunzionale Mona. Matt Gray, frequentatore del Master of Fine Arts, proporrà Li, un tavolo che incoraggia un nuovo tipo di esperienza tattile e visiva per l'uso non convenzionale dei materiali, e Ante, una serie di oggetti a forma di corna da fissare alla parete, utilizzabili come appendiabiti o decorazioni artistiche, che creano una contrapposizione tra natura e manufatti. Alejandro Figueredo, del corso di laurea in Industrial Design, esporrà due lampade: una da tavolo, Ligna, e un'altra a sospensione, Gira, entrambe della sua linea di prodotti sul tema dell'equilibrio e della tensione. Gira, ad esempio, esplora movimento e stabilità, raggiungendo armonia attraverso pezzi codipendenti legati ad un singolo punto. Questo oggetto ruota nello spazio, attivando la luce per riscoprire le ombre. I progetti di Bowers, Gray e Figueredo compongono il consorzio professionale di design diretto dagli studenti intitolato Studio PLZ DNT TCH.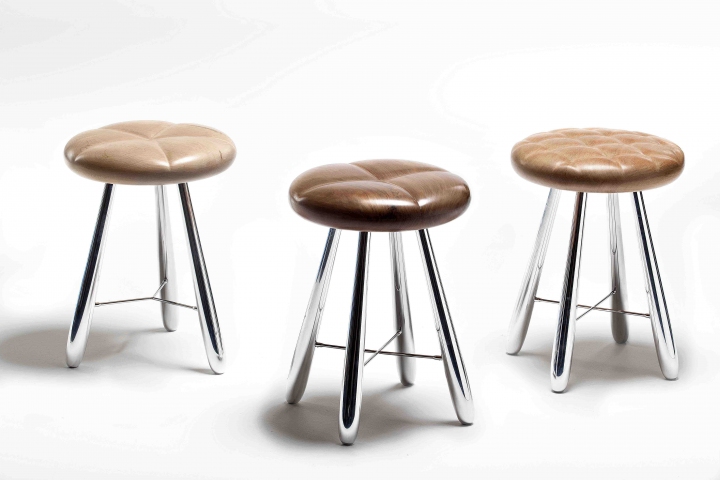 SCAD, John Mc Mahon, Colchone02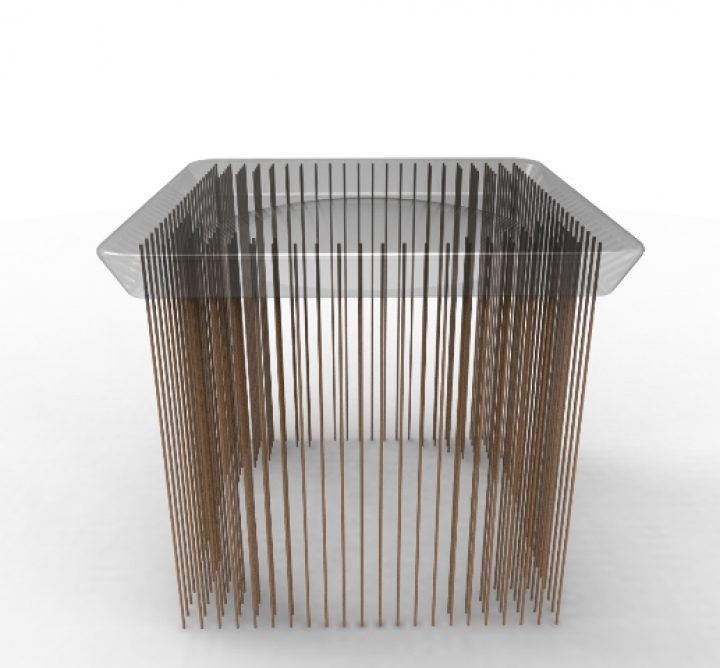 SCAD, Matt Gray, Li

SCAD, Alejandro Figueredo, Gira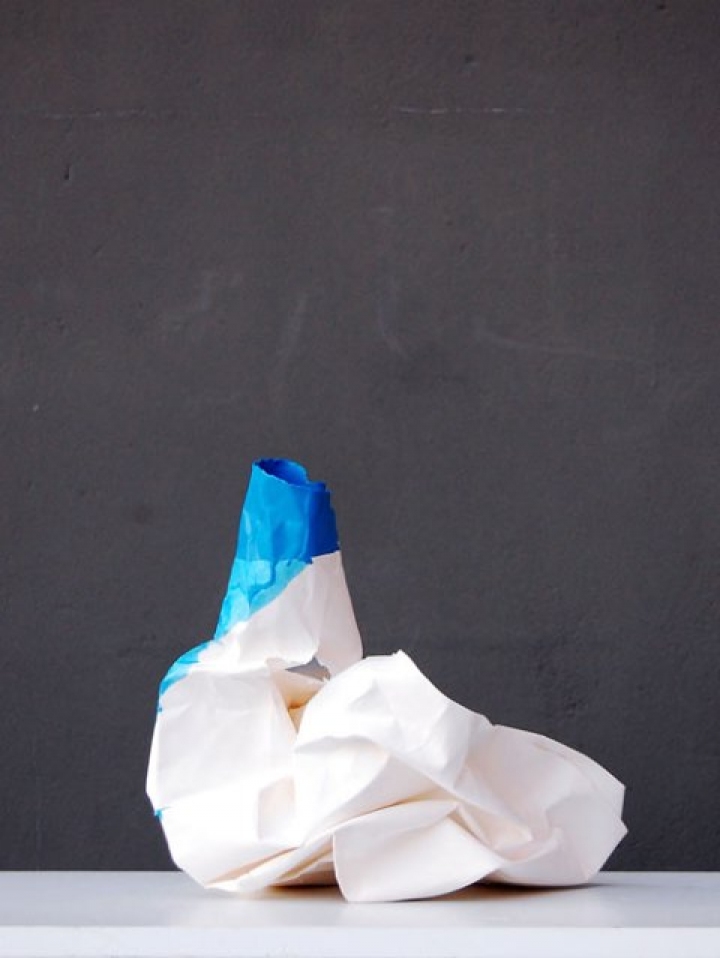 SCAD, Bradley Bowers, Om
Il Savannah College of Art and Design è un'università privata, ente no proft accreditato per diplomi di laurea e master in diverse sedi e attraverso il programma e-learning, che prepara gli studenti per le carriere professionali offrendo più di 40 aree di studio. Il corpo studentesco diversifcato è composto da persone provenienti da tutti gli stati americani e da più di 100 nazioni. Il programma di Furniture Design di SCAD si basa sull'insegnamento dei processi di progettazione attraverso i quali iprodotti vengono concepiti, sviluppati, realizzati e commercializzati.
SCAD è membro accademico del Consiglio perl'Arredamento Sostenibile, un gruppo no profit che promuove le pratiche ecologiche tra produttori, rivenditori e consumatori. Gli studenti sono incoraggiati alla ricerca di nuove applicazioni per le pratiche tradizionali, dando importanza alla questione della sostenibilità.
Fuori Salone: Serata speciale SCAD – mostra+cocktail party 19 Aprile (giovedì) – dalle 19.00 alle 22.00 Design Library – Via Savona 11 – Milano (Zona Tortona)
Salone Satellite – stand A35 Dal 17 al 22 aprile – dalle 9.30 alle 18.30 Milano Rho Fiera.