LAGO Re-design Life, progettualità sistemica e polifonica span> è stato modificato: 2012-05-08 span> di
È la progettualità sistemica di LAGO, pervasiva, polifonica e finalizzata a ridisegnare il modo di vivere gli ambienti, la protagonista assoluta che ha caratterizzato la presenza dell'azienda al Salone del Mobile 2012. Questa idea è riassunta in un pay-off tanto intuitivo quanto sfidante che ben definisce il DNA dell'azienda e l'obiettivo che intende continuare a perseguire con ulteriore slancio ed energia: Re-design Life.
LAGO non si dà come confine una cucina, una camera da letto, un soggiorno. Il "campo da gioco" è costituito dalla vita delle persone e in particolare dagli ambienti che frequentano, a partire da quello domestico. L'obiettivo è di trovare soluzioni capaci di migliorare la qualità della loro vita.
Una creatività dunque di ampio respiro declinata attraverso progetti anche molto diversi tra loro in cui il prodotto occupa certamente una parte centrale, ma non totalizzante. Gli ingredienti base vengono infatti sapientemente combinati con una progettazione coerente e organica. Allo stesso modo l'utente finale – sia esso interior designer, architetto o semplice appassionato di design – può addentrarsi nella gamma di prodotti LAGO mescolandoli tra loro e componendoli in funzione del suo gusto e delle sue esigenze, in modo che soddisfino appieno il suo concetto di "abitare".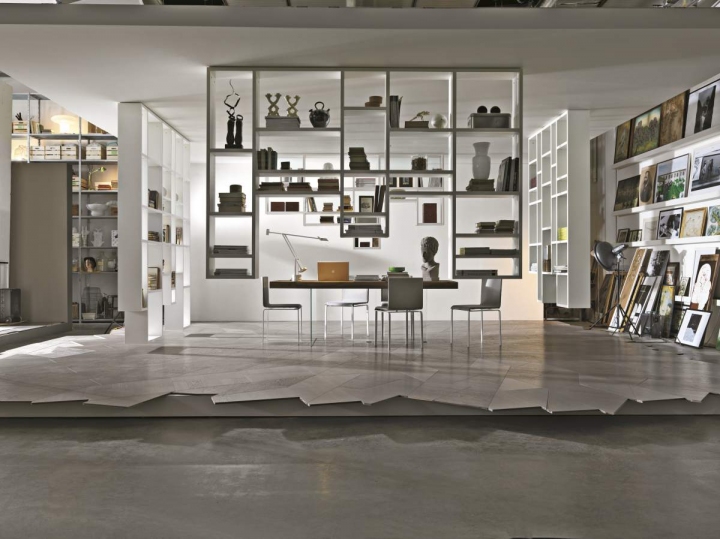 LAGO ha presentato al salone uno stand interamente progettato e realizzato da LAGOSTUDIO, il think tank dell'azienda, che sfida ulteriormente il concetto di gravità, a conferma della continua ricerca da parte dell'azienda sul tema della leggerezza. Un percorso che ha portato Daniele Lago ‒ CEO e Head of Design – a esplorare una dimensione finora mai sfruttata della casa: il soffitto. Librerie fluttuanti "Weightless", costituite dai sistemi 36e8 e 30mm/Lagolinea, creano delle quinte che dividono lo spazio e rappresentano una delle novità che LAGO presenta alla Milano Design Week 2012, assieme a cinque nuovi prodotti, di cui due targati LAGOSTUDIO, e l'esplorazione di nuovi materiali e nuove finiture.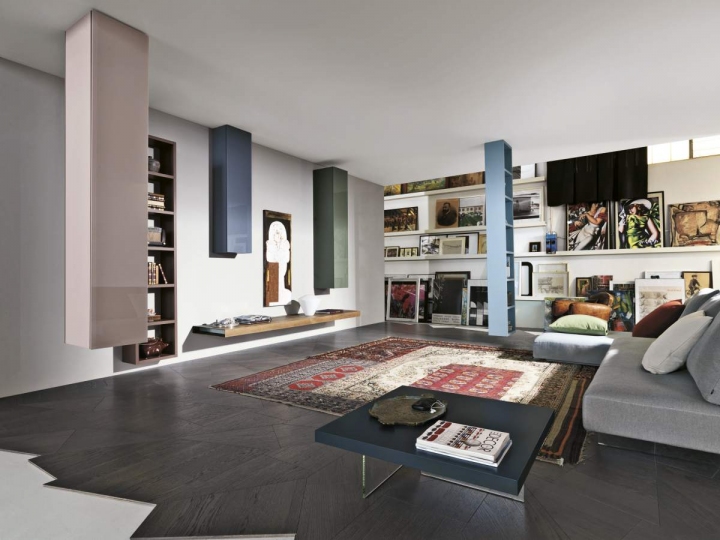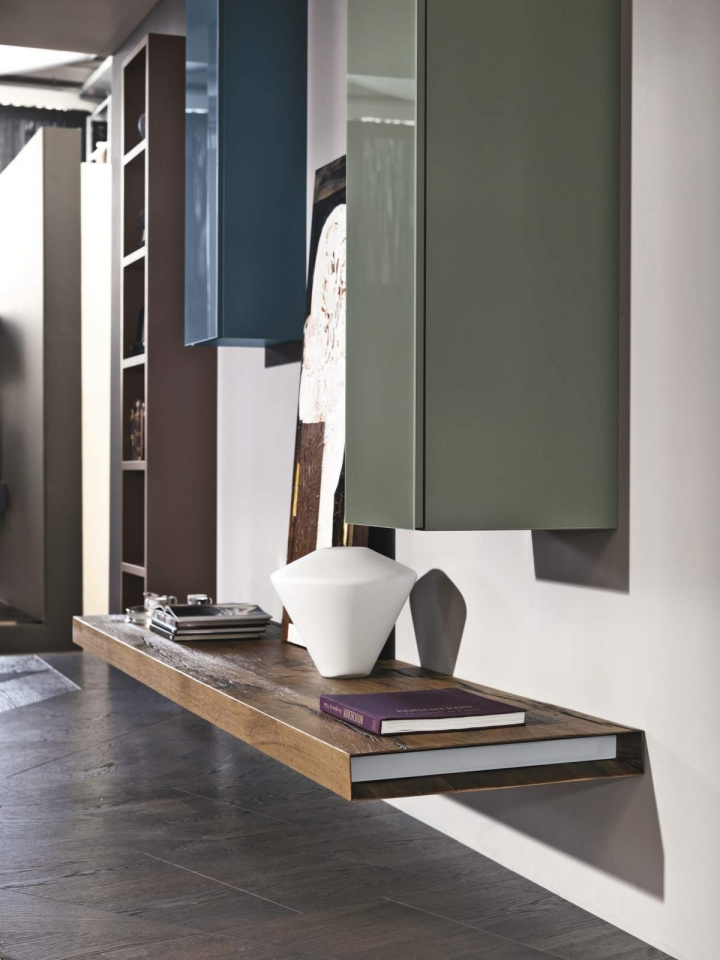 Tutti i prodotti presentati al Salone saranno disponibili nel periodo fine giugno-settembre. Un time to market molto serrato con il quale LAGOavvia un percorso che punta a ridurre considerevolmente il tempo che intercorre tra l'ideazione del prodotto e la sua distribuzione.
Maggiori informazioni quì