MIND THE BOX: HANGAR DESIGN GROUP con DIEFFEBI AL FUORISALONE 2011 span> è stato modificato: 2011-03-25 span> di
Si chiama MIND THE BOX l'evento Fuorisalone che vede protagonisti Hangar Design Group e l'azienda veneta Dieffebi.
Fortemente convinta che il design abbia una componente intrinseca di funzionalità, oltre che di piacevolezza estetica, Dieffebi si affida alla creatività dello studio di progettazione Hangar Design Group per la realizzazione di un nuovo box, essenziale e tecnologicamente perfetto, in grado di rispondere al bisogno di contaminazione di stili e funzioni proprio di un lifestyle contemporaneo.
La scelta dell'azienda di affidarsi ad uno studio di progettazione dal design minimale, come Hangar Design Group, conferma l'espressione di un'approfondita cultura del progetto e una costante attenzione alle nuove tendenze. Lo studio milanese dell'agenzia, un vero e proprio spazio polifunzionale e creativo, rappresenta il contesto naturale per lanciare il nuovo Dot Box; un ambiente contemporaneo e un allestimento concettuale metteranno in luce l'anima del progetto nelle sue molteplici combinazioni.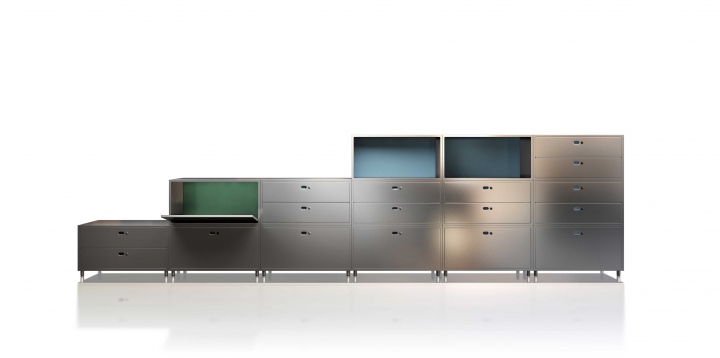 Ecco i dettagli dell'evento:
MIND THE BOX
c/o Hangar Design Group
Via Saffi 26, Milano
12-15 aprile 2011, ore 11-18
Tram 16, 19 MM1 Conciliazione
cocktail DESIGN IS MY SPIRIT
giovedì 14 aprile ore 19
con la partecipazione di:
Distilleria Nardini / liquor
Ferrarelle / water
Faotto-Bottignolo / wine