Modà / Woody, tavolo a cavalletto, preview salone del mobile 2012 span> è stato modificato: 2012-04-06 span> di
Dal legno grezzo alle vernici fluò, dalla purezza delle fibre tessili ai pregiati marmi, abbinamenti sempre diversi ma incredibilmente cool. E' quello che Modà proporrà in anteprima al salone del mobile 2012.
Modà non si è limitata a creare un prodotto di tendenza e di elevata qualità Made in Italy, ma ha voluto stupire con una vera e propria linea dall'anima UN CONVENTIONAL GREEN. Modà Be Green è rivolta a un pubblico che ama il gusto naturale, la riscoperta della matericità e il desiderio di creare accostamenti inediti per una casa che esprima al meglio la proprio personalità, per una casa che sia unica.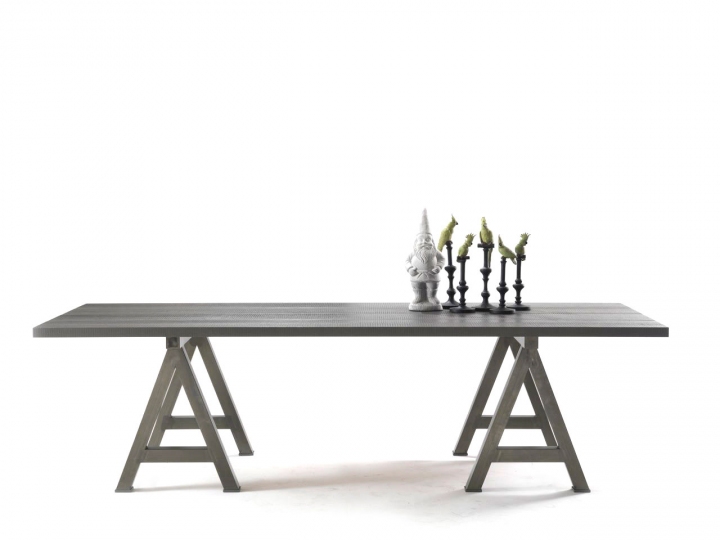 WOODY tavolo a cavalletto
La nuova finitura 'TAGLIO SEGA' del piano che lascia intravedere la traccia più naturale e irregolare dell'essenza del legno e della sua lavorazione , unita all'essenzialità della base in ferro industriale, permette di ottenere un autentico prodotto dall'effetto vintage e grintoso. I legni utilizzati in questa collezione provengono da foreste certificate, dove il taglio degli alberi è controllato e autorizzato per rispettare e mantenere l'equilibrio della natura.
dim: l.240xh.74,5xp.102cm / l.270xh.74,5xp.102cm / l.300xh.74,5xp.102cm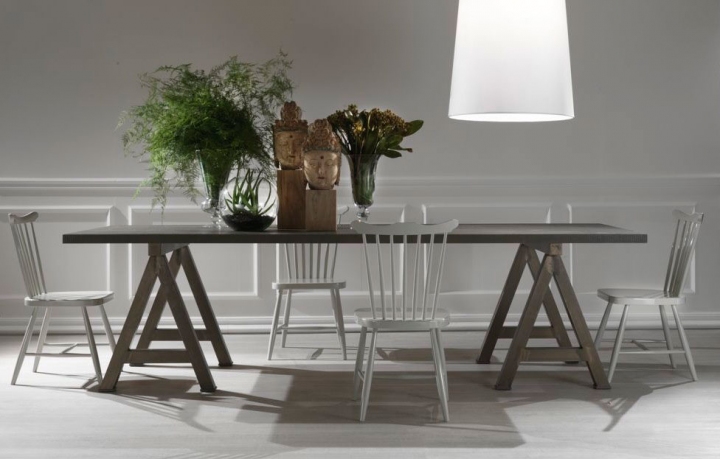 Al Salone Internazionale del Mobile di Milano (HALL.7 STAND C26-30) Modà Presenterà in anteprima moltissimi prodotti UN CONVENTIONAL BE GREEN
А стражи бутылки так ослабели, что войти туда было нетрудно.
И я знаю, что вы обедали вместе.
Но я тебе вовсе не советовал делаться самоубийцей.
Однако год очень долгий срок, особенно когда тебе девятнадцать.
Если же действие пьесы происходило, скажем, на берегу лесного озера, то зрителей просили представить себе и озеро, и лес, отражающийся в темном зеркале вод.
Одежда обоих была пыльной и носила "Следуй за собой Как реализовать свою судьбу" следы путешествия.