The Vario's ANGELO, un… bodyguard irresistibile. span> è stato modificato: 2015-01-26 span> di
I prodotti The Vario's costituiscono una esclusiva collezione di design speakers e rappresentano il perfetto connubio tra estetica e Hi-Fi.
Una vera "famiglia" di diffusori acustici dalle elevate caratteristiche sonore che, unite a forme inedite, li rendono dei veri e propri oggetti d'arte nella riproduzione audio ad alta fedeltà: qualità preziose al servizio di uomini e donne che fanno del piacere di vivere un imperativo imprescindibile ed una condizione irrinunciabile.
Adatti alla riproduzione di ogni genere musicale, sono a loro agio in qualsiasi ambiente, sia domestico sia professionale.
Insomma… un intenso piacere per occhi ed orecchie.
ANGELO è il modello top di gamma della serie The Vario's.
Un diffusore acustico a 2.5 vie, 4 altoparlanti, caricamento bass reflex con condotti dal disegno esclusivo.
Il cabinet è realizzato interamente con macchine CNC di ultima generazione, utilizzando esclusivamente legno multistrato di betulla incollato a strati: si ottiene così un mobile modellato esternamente ma soprattutto nelle geometrie interne e nei condotti di accordo.
Personalizzabile nel rivestimento (Cordura oppure eco pelle hi-tech) e nelle finiture dei particolari metallici (oro o palladio). Il ciondolo della collana è personalizzabile con logo a richiesta.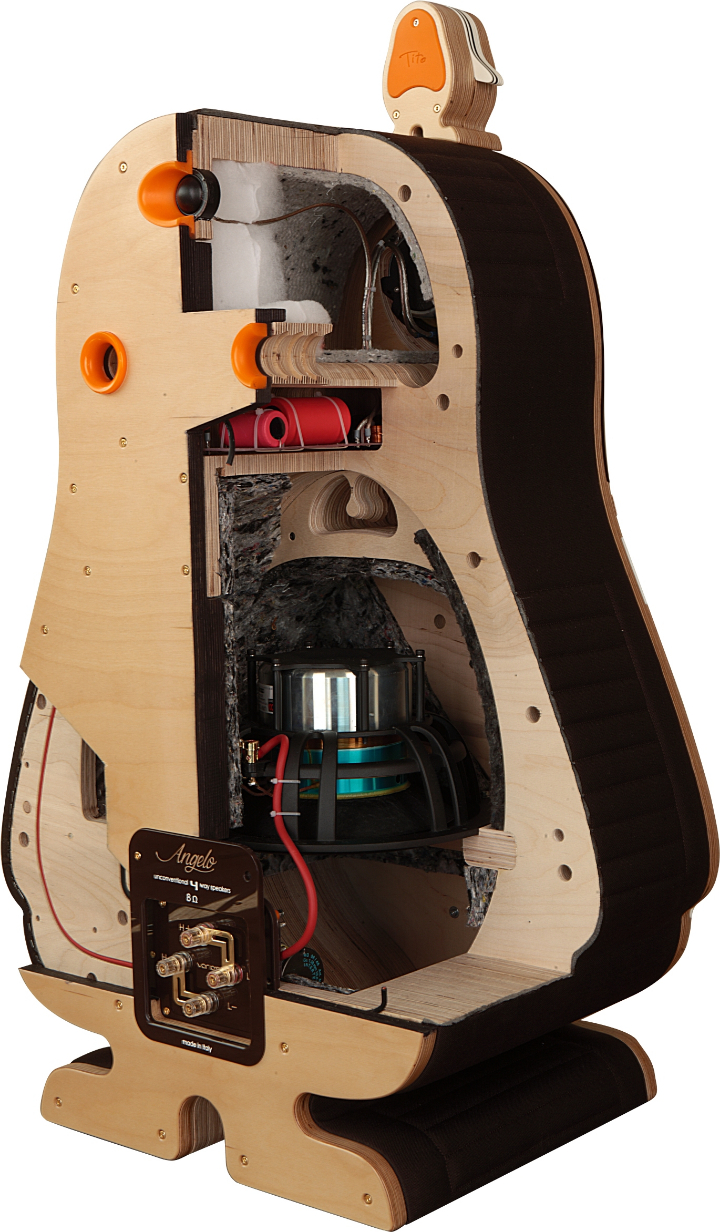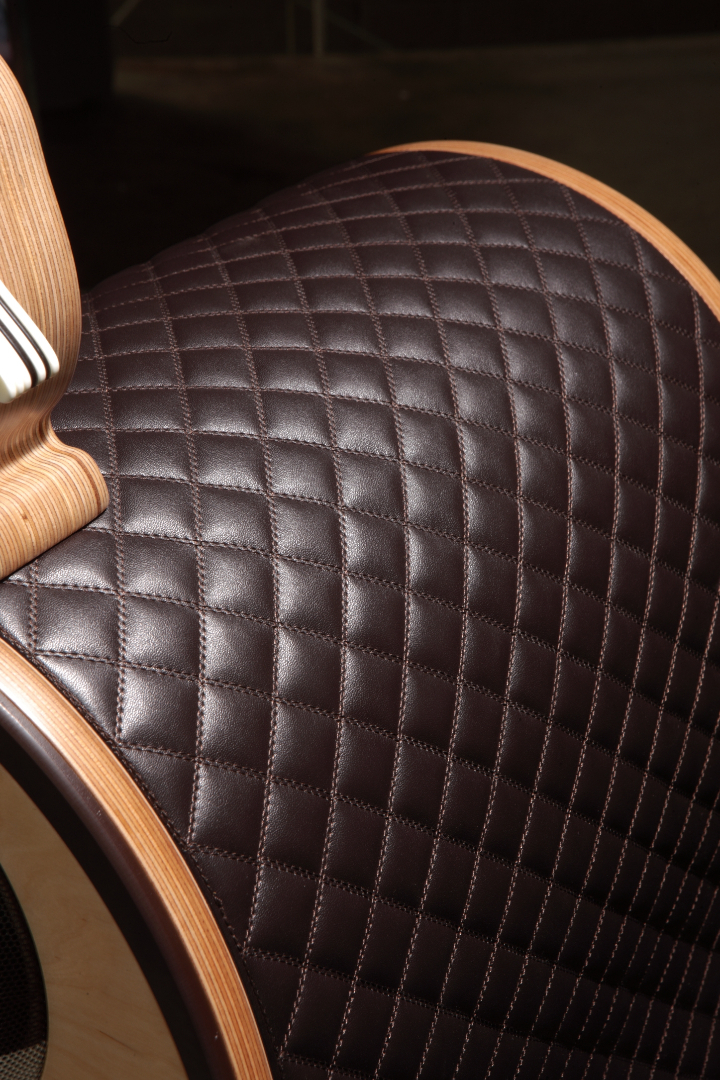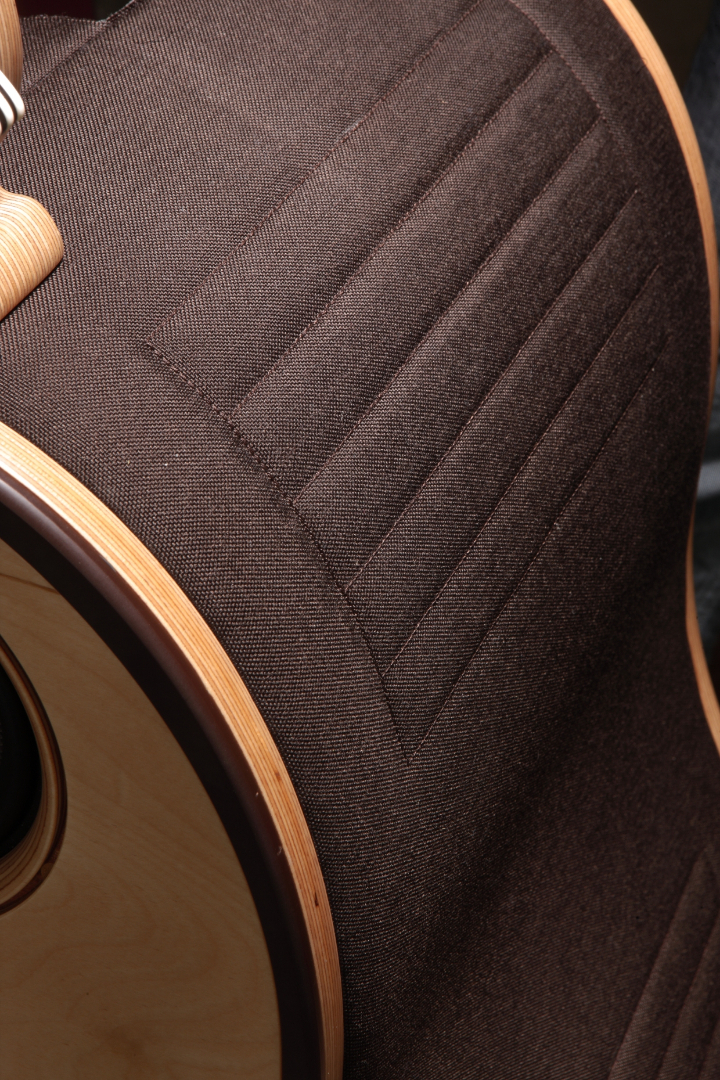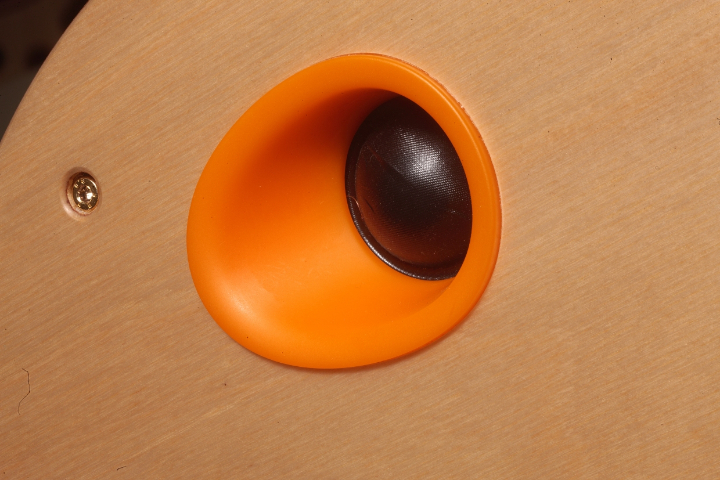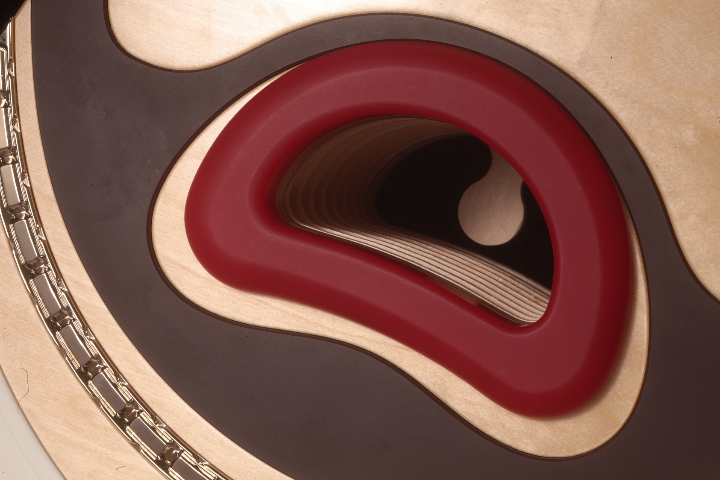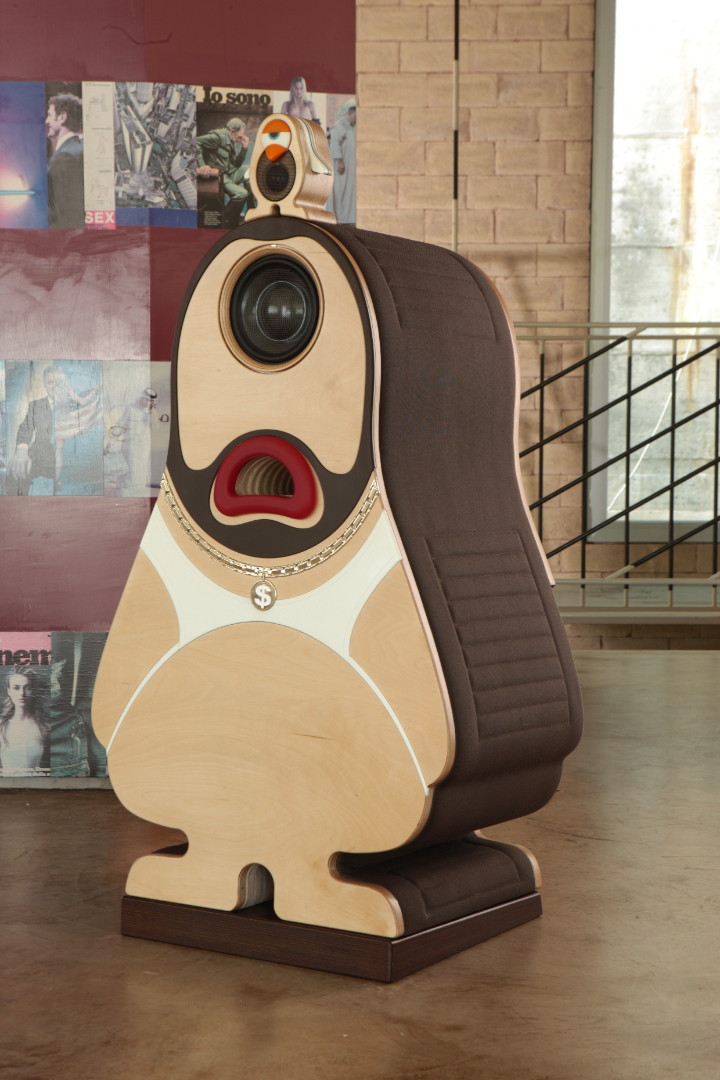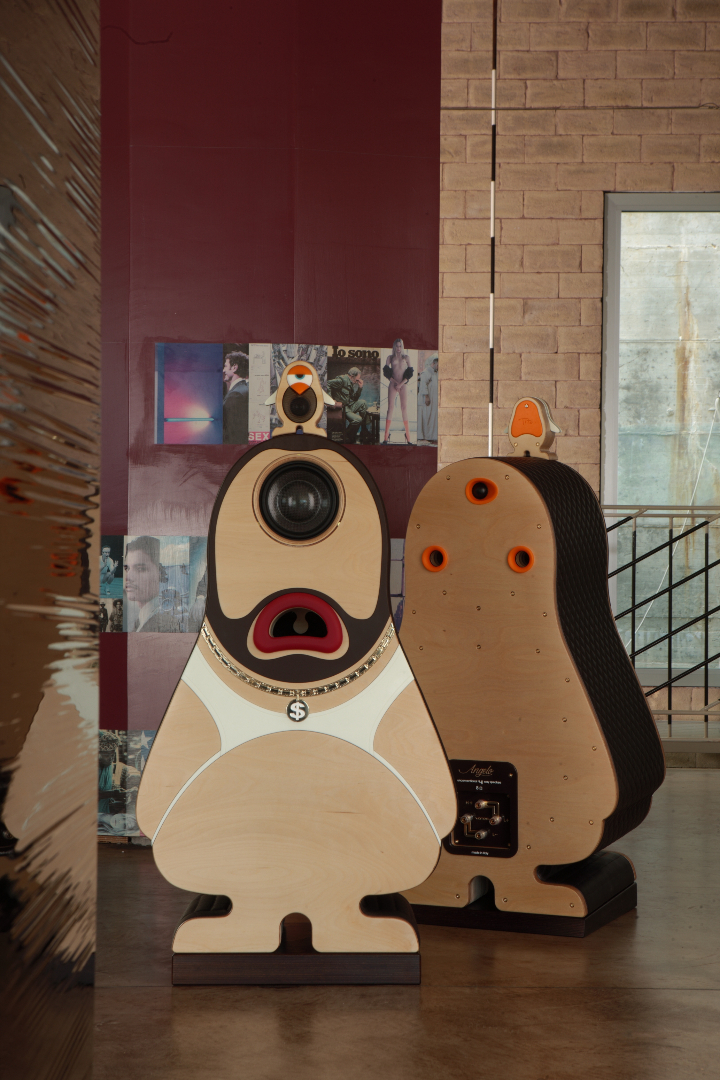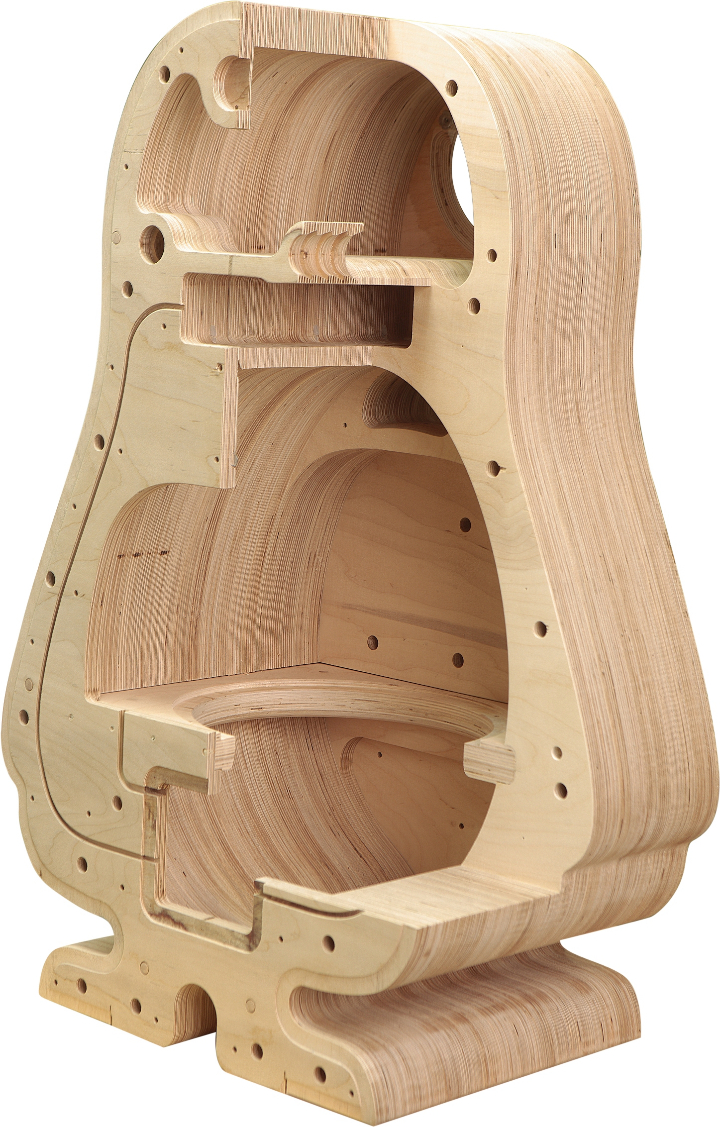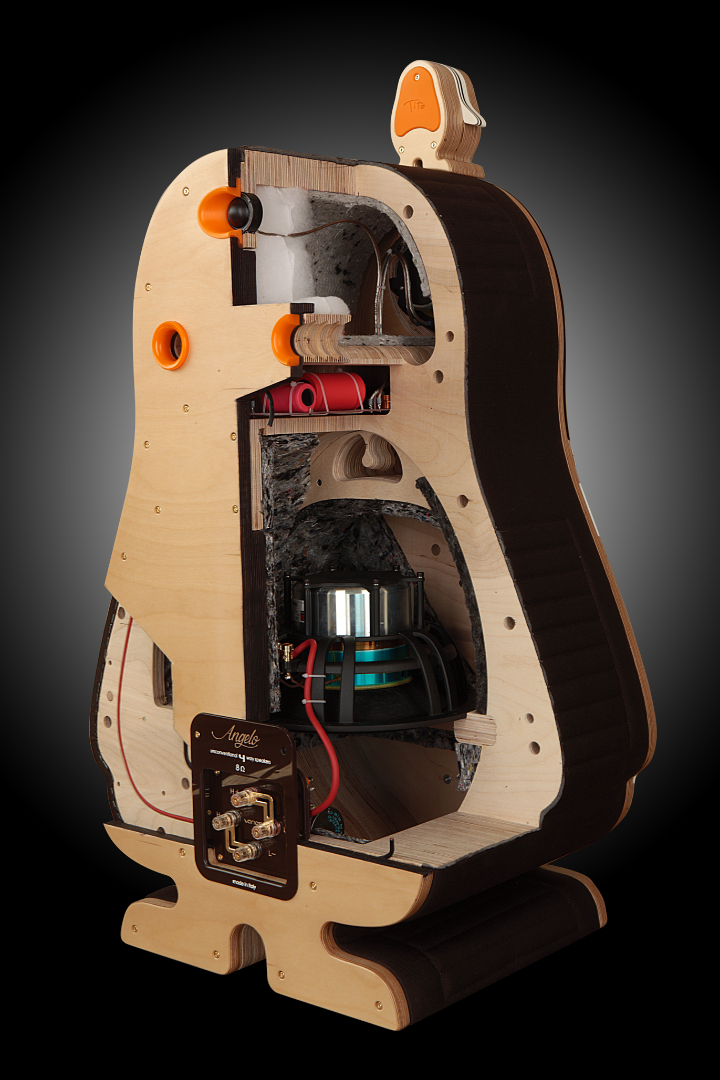 Ulteriori informazioni sul sito internet www.thevarios.com