Technogym e Studio Visuale vincono l'ISPO Product Award con la nuova interfaccia Unity span> è stato modificato: 2022-06-03 span> di
Unity. La nuova interfaccia di Technogym realizzata in collaborazione con Studio Visuale vince l'ISPO Product of the Year Award 2014.
L'innovativa interfaccia Unity, a bordo della nuova linea Artis di Technogym, nata da una stretta collaborazione tra il centro stile dell'azienda leader del wellness e Studio Visuale di Venezia, vince il premio "ISPO Product of the year 2014" a ISPO, la più importante fiera internazionale dedicata al business e all'abbigliamento sportivo che si è svolta a Monaco fino al 29 gennaio 2014.
Unity è un'interfaccia che permette a tutti gli sportivi di essere virtualmente connessi anche durante la pratica dell'attività fisica. Essa grazie alla più avanzata piattaforma Android, permette di interagire intuitivamente, come su tablet, trascinando, scorrendo e toccando gli elementi sullo schermo per passare con facilità da un'attività all'altra. Grazie al suo utilizzo l'utente è in grado di monitorare la propria attività fisica, di aprire il proprio mondo attraverso l'accesso ai social network e di navigare sul web.
Studio Visuale in collaborazione con il centro stile di Technogym, ha pensato ad una user experience intuitiva che integra capacità progettuali relative all'interaction design e conoscenze specifiche sulla fruizione degli attrezzi sportivi.
Unity pone particolare attenzione ai limiti d'utilizzo che l'utente può avere durante la pratica sportiva. Per questo il corpo del carattere è di grandi dimensioni, i contrasti cromatici sono enfatizzati, i tasti sono resi più grandi e sono spostati ai lati del monitor dove sono più accessibili durante la corsa. È inoltre resa giovane e fresca dall'utilizzo di ampie campiture piene in linea con l'evoluzione dello scenario dei sistemi operativi dei dispositivi mobili più diffusi.
L'espandibilità della griglia e la navigazione orizzontale su uno spazio infinito permettono di accedere a molteplici opzioni: ai set di allenamenti preimpostati o configurabili, ad una selezione di esercizi friendly e giocosi (Food&Calories, Green, sfide con altri utenti con accesso social) fino alla consultazione di schede di allenamento configurate dal personal trainer. Inoltre l'interfaccia è estremamente personalizzabile da ogni palestra che potrà scegliere come configurare la dashboard, promuovendo l'utilizzo di alcuni contenuti rispetto ad altri.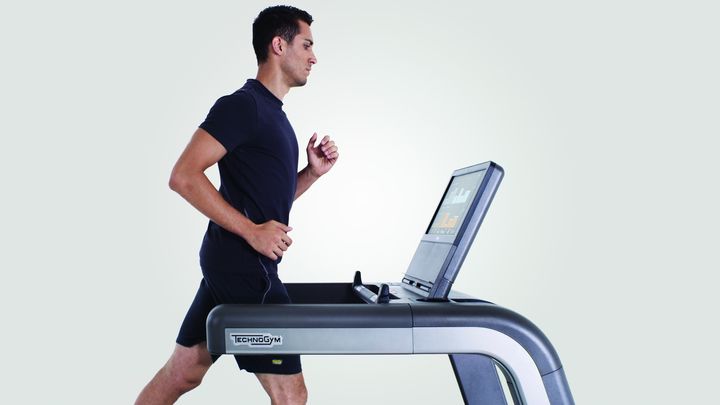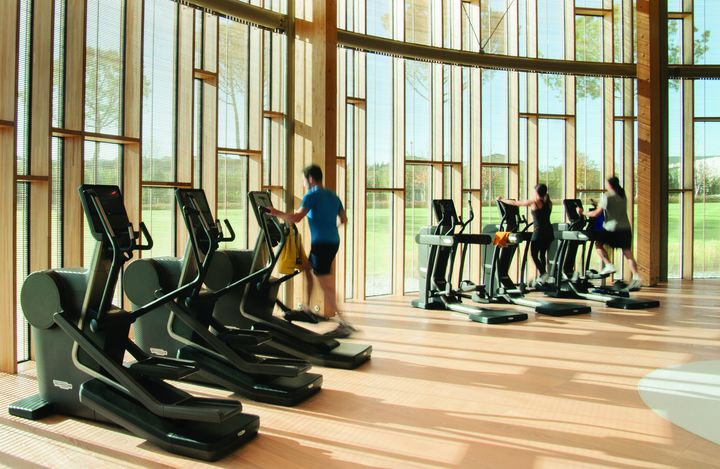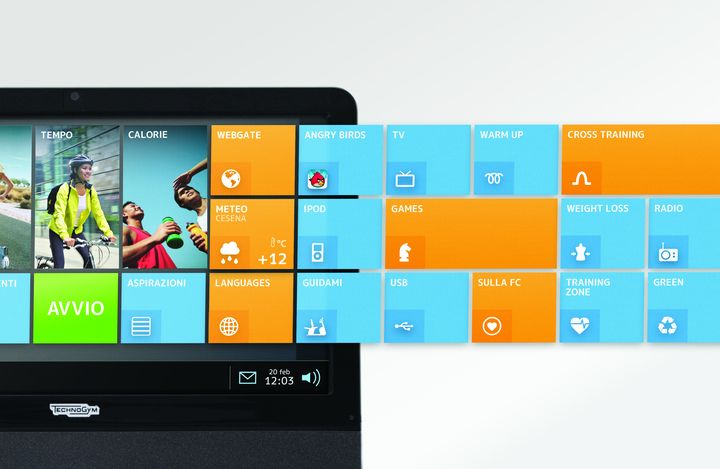 Per maggiori informazioni potete visitare il sito: www.studiovisuale.it