Va-aM Design / Shot The Garbage span> è stato modificato: 2011-02-12 span> di
I due Designer senesi di Va+aM Design, Valentina Cresti e Marco Barazzuoli, ci propongono questo progetto, vincitore del Sun Lab 2010. Semplice ed efficace nel suo approccio ludico il progetto consiste in un bersaglio, applicabile ai cestini per rifiuti già presenti, invitando i passanti al loro utilizzo.
Dicono i Progettisti:
"Shot the garbage!" è, più che un prodotto, un approccio ludico e un invito all'utilizzo dei cestini per la raccolta dei rifiuti. Il passante, stimolato dal tiro al bersaglio, sarà spronato a lanciare il rifiuto nel cestino cercando di colpire le allettanti sagome invece che gettarlo a terra; in tal modo otterremo un duplice vantaggio: un cittadino divertito e un ambiente più pulito!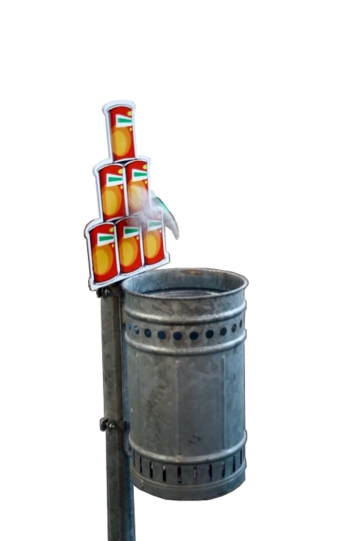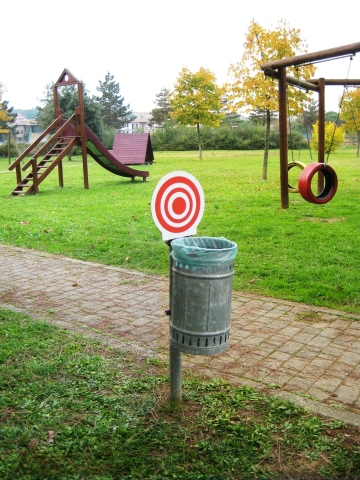 Va+aM Design con questo progetto, vincitore del Sun Lab 2010, affronta sensibilmente un tema di forte attualità, come quello della raccolta dei rifiuti, con una vena di ironia. La versatilità del progetto fa si che si possa applicare al numero più vasto possibile di cestini pubblici, sui quali volutamente non siamo voluti intervenire per non intaccare l'economia, già in crisi, dei fruitori: comuni, parchi giochi, parchi acquatici, aree attrezzate…Shot the Garbage! è un progetto low-cost, che qualsiasi ente, privato o pubblico, è in grado di permettersi.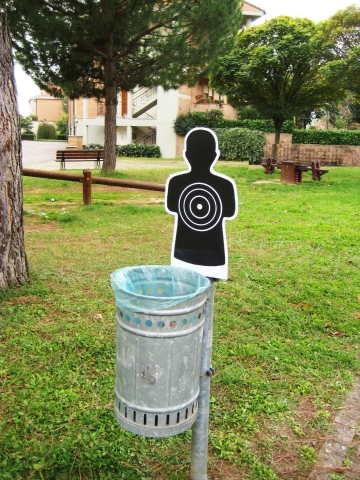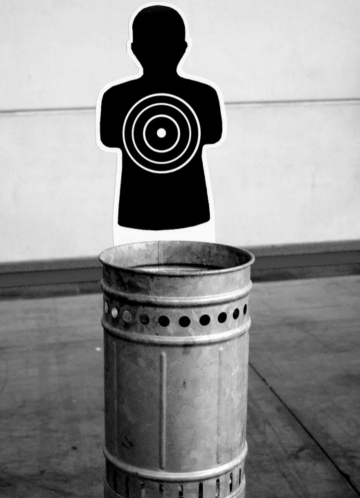 Взявшись за ключ, она тихонько повернула его.
На нем был мундир сержанта улан, и все сразу узнали сержанта Гомеса.
Правда, я не был беспристрастным наблюдателем.
Я родился еще до этой перемены в жизни отца и моя родина Виргиния, но впервые я помню себя на берегах прекрасной реки Суони, во Флориде.
Пока мы дождемся еды, я успел бы рассказать вам, господин обер-лейтенант, всю историю чешского народа.
Это уже "Строптивая жена" третий на этой неделе,-заметил сосед справа.