Interior décor radiators span> è stato modificato: 2019-04-11 span> di
New product design contest on Desall.com: IRSAP and Desall invite you to design a family of electric radiators, with a modern and minimal design, that may be perceived as furnishing elements inside the environments where they are placed.
IRSAP is looking for a new family of electric radiators, consisting of a radiator for the bathroom and one for the living area, with a special focus on design, aesthetics and possibly additional functionalities.
For more info: https://bit.ly/IRSAPcontest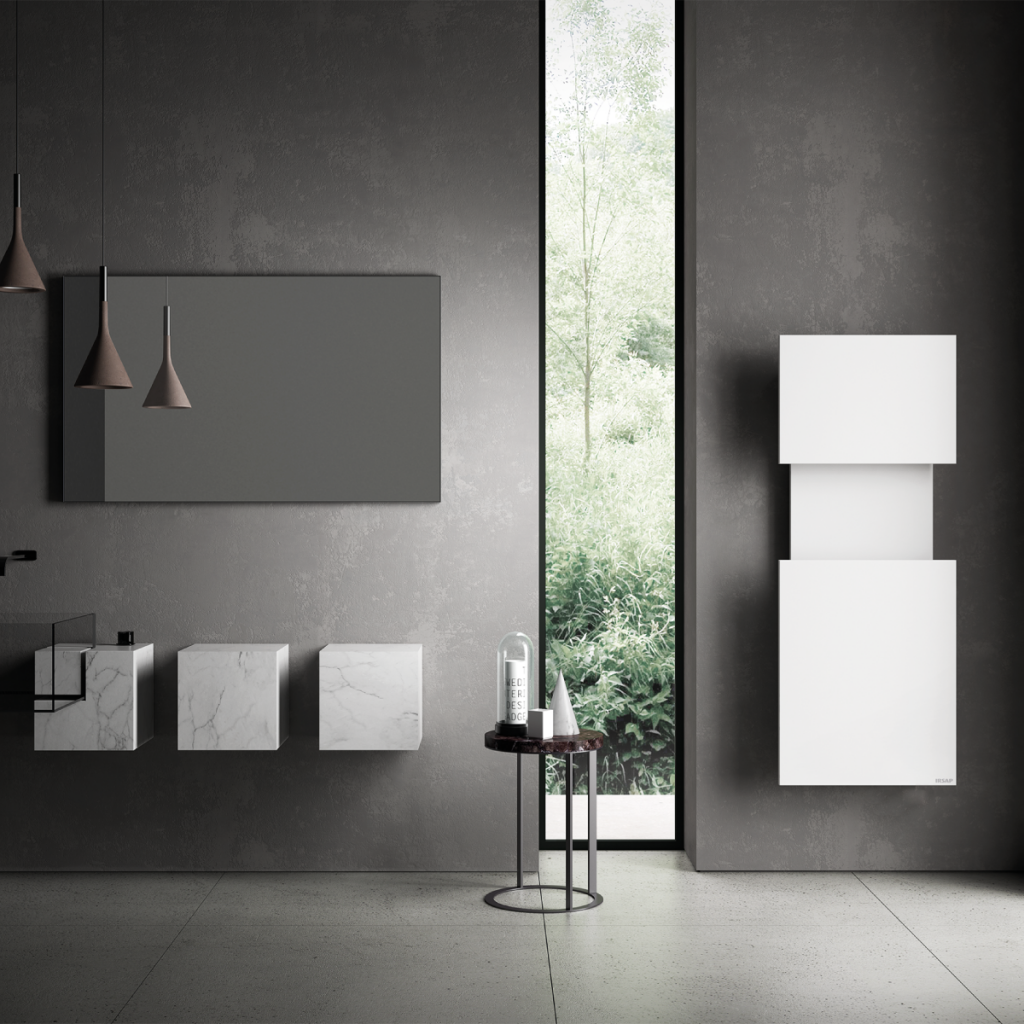 Contest timeline
Upload phase: 4th April 2019 – 4th July 2019 (1.59 PM UTC)
Community vote: 4th July 2019 – 18th July 2019 (1.59 PM UTC)
Client Vote: from 4th July 2019
Winner announcement: approximately before the end of September 2019
Optional deadlines
Concept revision: 4th May 2019 (1.59 PM UTC)
End of hidden option: 19th May 2019 (1.59 PM UTC)
Total awards
€5000
Participation is free of charge and open to all creative people (at least 18 years old).
IRSAP
IRSAP Group, with more than a thousand employees, of which more than 600 abroad, is one of the leading Italian groups in the European heating industry. IRSAP is among the first company to introduce in Italy, in 1967, the mild steel tubular radiator and the very first to make towel rails in Italy back in 1983.
Today, still a family business arrived at the fourth generation the company want to renovate entering into the furniture industry
DESALL
Desall.com is an open innovation platform dedicated to design and innovation, that offers to companies a participatory design tool involving in the creative process an international community coming from all over the world. To date Desall gathers more than 100000 creatives from over 210 countries and has collaborated with international brands like Luxottica, Whirlpool, Electrolux, ALESSI, Enel, Leroy Merlin, KINDER, Barilla, illy, Chicco, Mondadori and many more.
Thanks for the contamination of different cultural backgrounds and creative industries, the Desall community is able to provide high-quality project solutions for every product development phase requested by the client, from concept to product design, from naming to packaging.