La maniglia Gemmy di Manital riceve il terzo riconoscimento: il Good Design® Award 2022 span> è stato modificato: 2023-02-16 span> di
Dopo il DNA Paris Design Awards 2022 e la selezione per il Frame Awards 2022, la maniglia per porta Gemmy di Manital, disegnata da Mario Mazzer e Giovanni Crosera ottiene il Good Design® Award 2022 nella categoria "Hardware".
Con grande soddisfazione l'azienda bresciana riceve la notizia di questo prestigioso premio internazionale nato nel 1950 per iniziativa di Eero Saarinen, Charles e Ray Eames ed organizzato dal "Museum of Architecture and Design and The European Centre for Architecture Art Design and Urban Studies".
Il successo di Gemmy è dovuto alle sue linee curve e leggermente bombate, che evocano le grandi bitte da ormeggio e le forme morbide delle icone degli anni '50, in particolare la Porsche 356.
Inoltre, è molto apprezzata la sua peculiarità di unire base e corpo in un'unica forma armoniosa: la rosetta, grazie ad una soluzione tecnica progettata da Manital, diventa un unico componente con il raccordo tra leva e porta, integrandosi perfettamente nella silhouette con un linguaggio che appare familiare e che offre un fascino tattile alla mano.
Le finiture bianco, cromo, cromo satinato, nickel satinato, bronzo opaco, bronzo scuro opaco, nero, esaltano la forma e invitano ad impugnare la maniglia.
Il premio è ancor più significativo se si considera che quest'anno gli organizzatori hanno ricevuto un numero record di candidature da parte di aziende e designer provenienti da oltre 55 paesi.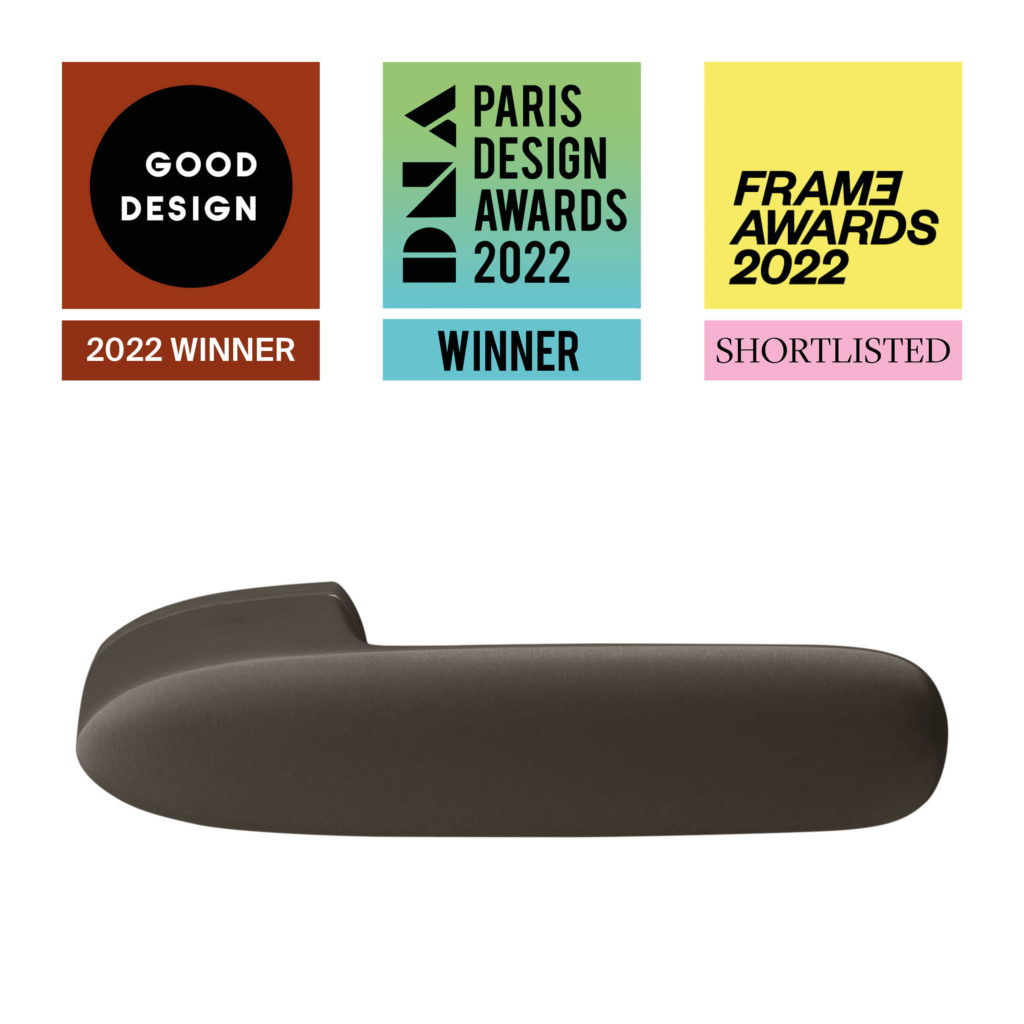 www.manital.com