Axor Hansgrohe riceve il premio "Interior Innovation Award – "Best of Best" 2014 span> è stato modificato: 2022-06-02 span> di
In occasione dell'Imm di Colonia, il marchio design Axor Hansgrohe, ha ricevuto il premio "Interior Innovation Award – "Best of Best" 2014 per i nuovi elementi doccia Axor ShowerProducts disegnati dal trio svedese Front e il soffione Axor LampShower del giapponese Oki Sato, Studio Nendo.
Il prestigioso riconoscimento creato nel 2002 è fra i più ambiti nel settore: "Sono davvero commosso perché lo considero la migliore evidenza di questi tre anni di intensa collaborazione con il trio svedese Front e il giapponese Nendo" ha commentato Philippe Grohe alla cerimonia di premiazione insieme a Anna Lindgren e Charlotte von der Lancken (Front Design).
I nuovi prodotti sono stati premiati per l'alto livello tecnologico e l'originale appproccio stilistico. Il soffione doccia Axor LampShower ha convinto la giuria per la poetica combinazione di luce e acqua risolta in modo innovativo anche a livello tecnico; le docce firmate Front per la funzionalità, l'ergonomia e la praticità d'uso di un progetto che riesce nell'operazione stilistica di sapore vetero-industriale.
Dal 1974 ad oggi Hansgrohe ha ricevuto più di 300 riconoscimenti internazionali tra cui il "Red Dot – Best of the Best Design Award, l'IF Gold Product Design Award e per tre anni anche il Premio Design della Repubblica Federale Tedesca: il massimo riconoscimento ufficiale per il design del Paese considerato il "premio dei premi".
Nella classifica attuale dell'International Forum Design (iF) per le migliori aziende di design, Hansgrohe è alla 11° posizione sulle 2.000 in lista. Con 680 punti supera addirittura marchi storici e significativi come Daimler, Hewlett Packard, Loewe e Porsche.
I nuovissimi sistemi doccia Axor Front e Axor LampShower sono esposti anche all'interno dello showroom Axor Durini15 a Milano, in Via Durini 15.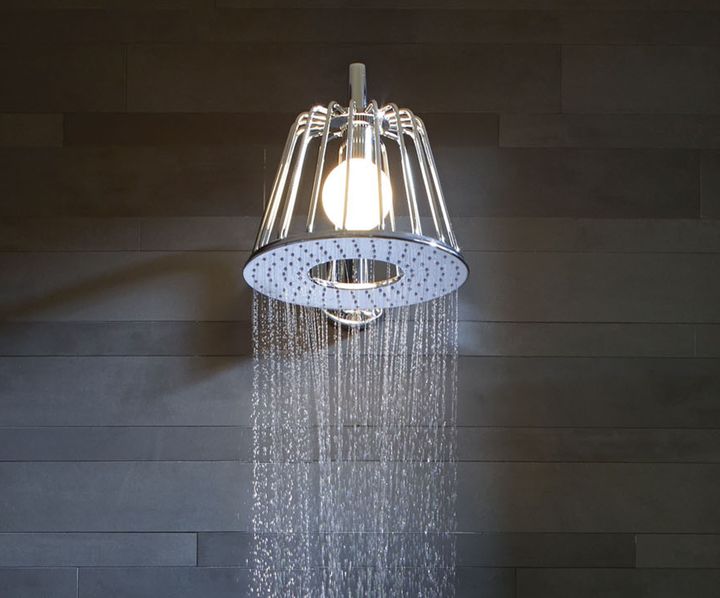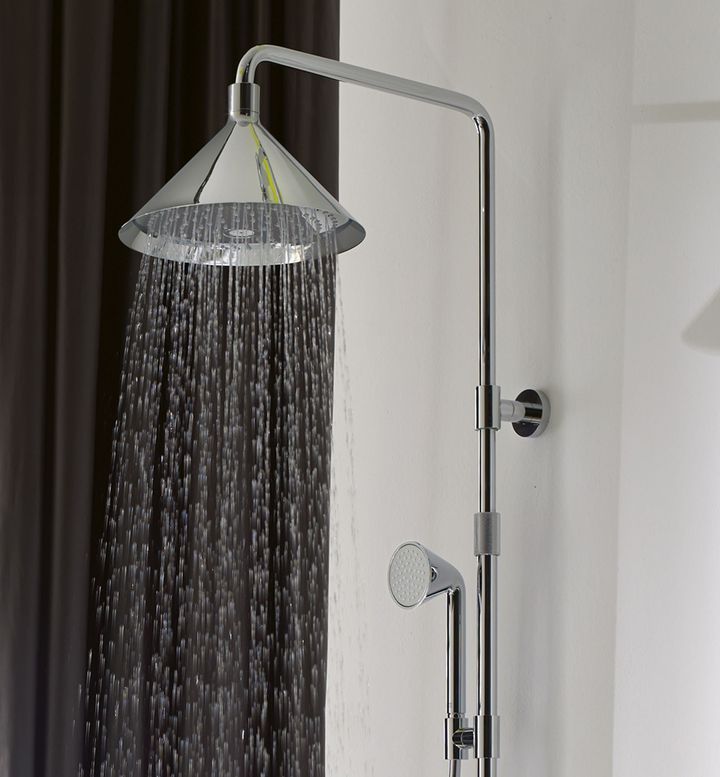 Per maggiori informazioni potete visitare il sito: www.hansgrohe.it