Le Elidi vincono il Good Design Award span> è stato modificato: 2018-01-29 span> di
Le Elidi, i portafrutta disegnati da Alessandro Loschiavo e Marco Paiani per Aliantedizioni, hanno vinto il Good Design Award assegnato, come ogni anno, da The Chicago Athenaeum, Museum of Architecture and Design.
Il Good Design Award, assegnato a partire dal 1950, è il più antico concorso di progettazione industriale del mondo. Aliantedizioni lo riceve per la sesta volta mentre Alessandro Loschiavo lo riceve per l'ottavo anno.
Le Elidi sono una serie di contenitori a conca simili a corolle di fiori che sembrano nascere dal piano come grandi ninfee semitrasparenti. Concepiti come leggerissimi portafrutta, sono realizzati in due dimensioni in film di polipropilene per alimenti traslucido e si ottengono sollevando e agganciando i petali di un'elica bidimensionale contenuta in una confezione altrettanto sottile.
Le Elidi risultano infatti facilmente montabili e smontabili grazie alla flessibilità del materiale che ne facilita anche il lavaggio e il deposito in un semplice cassetto quando non sono in uso. Una volta esaurito il ciclo di vita, il materiale risulta pienamente riciclabile.
Le nuove foto delle Elidi sono state scattate in esterno da Samantha Acciuffi e sono ispirate ai dipinti di David Hockney.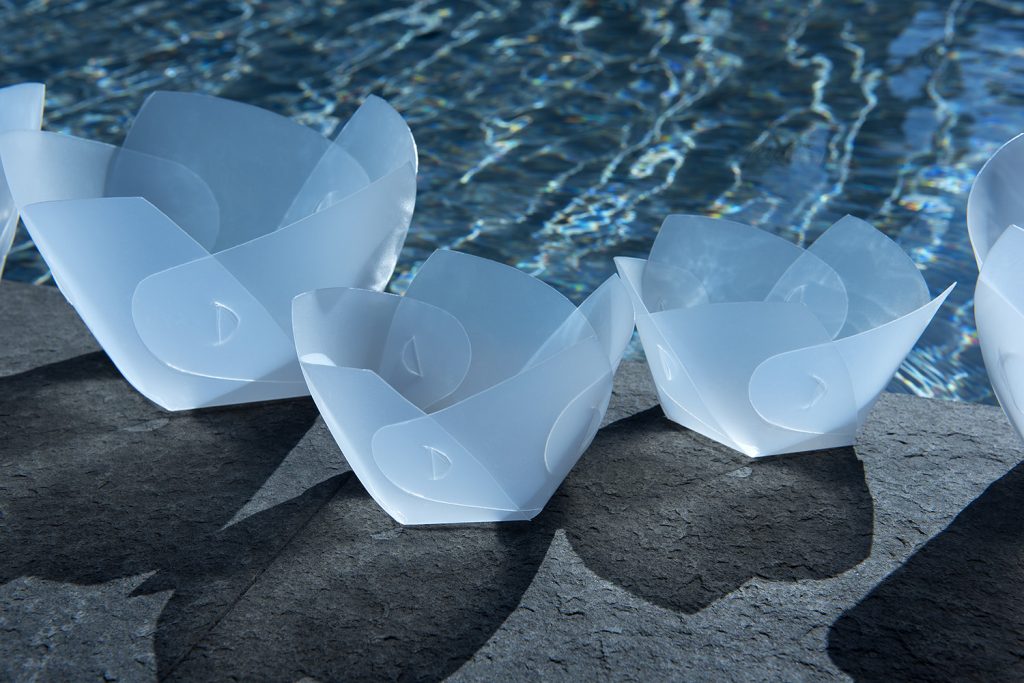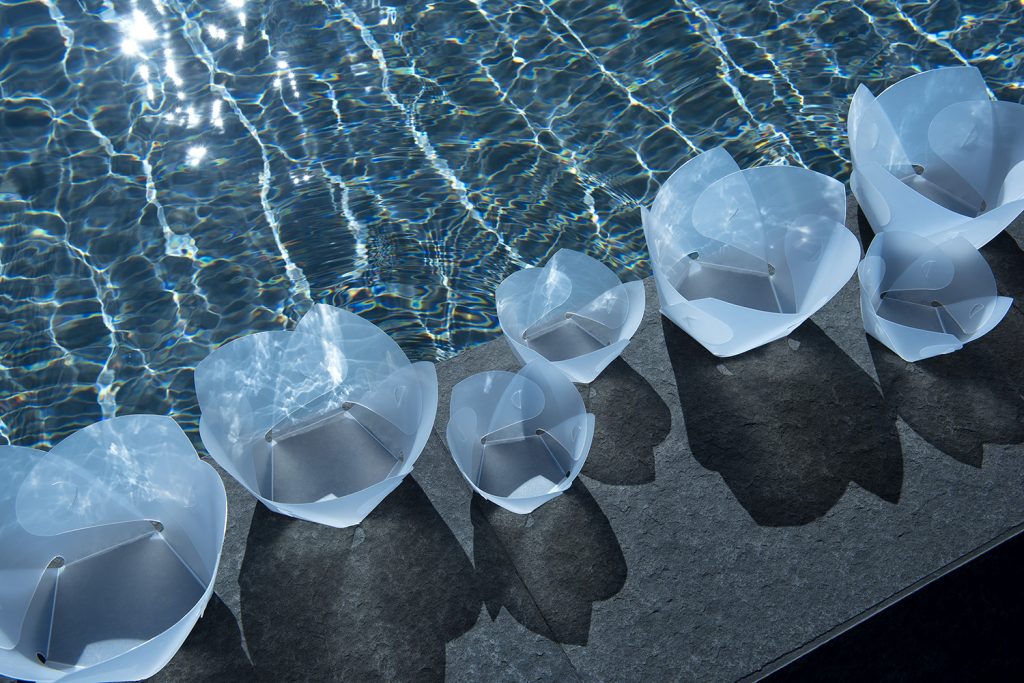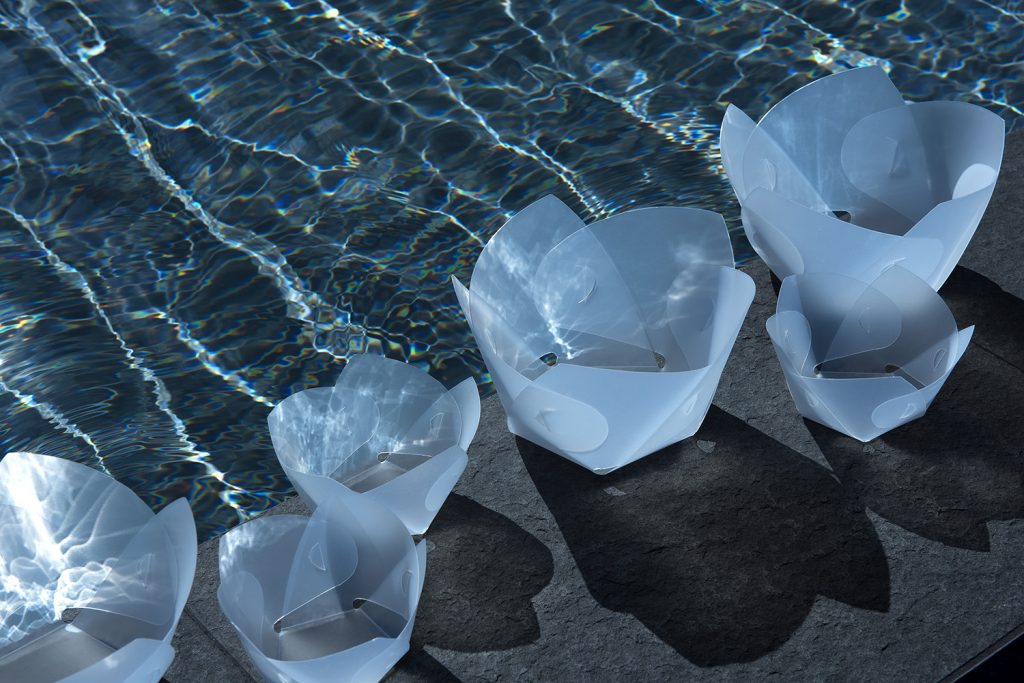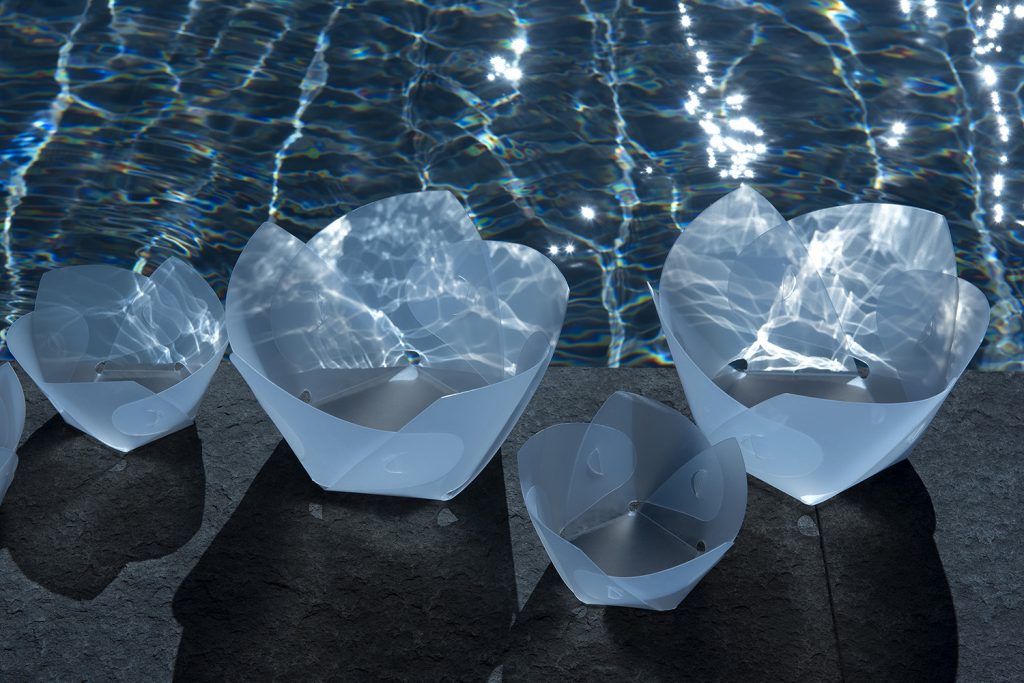 Qui di seguito il link al sito del museo:
https://chi-athenaeum.org/household-2017/2017/12/12/le-elidi-2016-2017/