La ceramica diventa industrial e rock con le espressioni del metallo span> è stato modificato: 2022-04-28 span> di
Con Alurock, Diesel Living with Iris Ceramica sperimenta il metallo nelle sue diverse espressioni dando vita a una collezione dall'anima rock, industrial e anticonformista.
Il linguaggio metropolitano e industrial si impadronisce del materiale ceramico imprimendo discromie, colature e abrasioni su superfici che sembrano ricoperte a tratti da un leggero strato di ossido. Le texture, con le loro apparenti imperfezioni, parlano del passaggio del tempo e raccontano di storie vissute con uno spirito coraggioso e mente rivolta al futuro.
La gamma cromatica è quella dei metalli e spazia dalle sfumature argento di White ai riflessi lievemente dorati di Light Beige, dal grigio luminoso di Steel fino ad arrivare ai toni ferrosi di Indigo e a quelli grafite di Black. Alurock libera la creatività e apre a possibilità compositive originali mixando tra loro i diversi formati – 120×60, 60×60, 60×30 – e le 5 colorazioni stonalizzate.
Alurock conferma la vocazione di Diesel Living with Iris Ceramica a stupire con soluzioni audaci, coraggiose e mai banali che sanno creare un nuovo immaginario dal sapore vintage, ideale per personalizzare gli spazi con un mood urbano e atmosfere sospese tra passato e presente.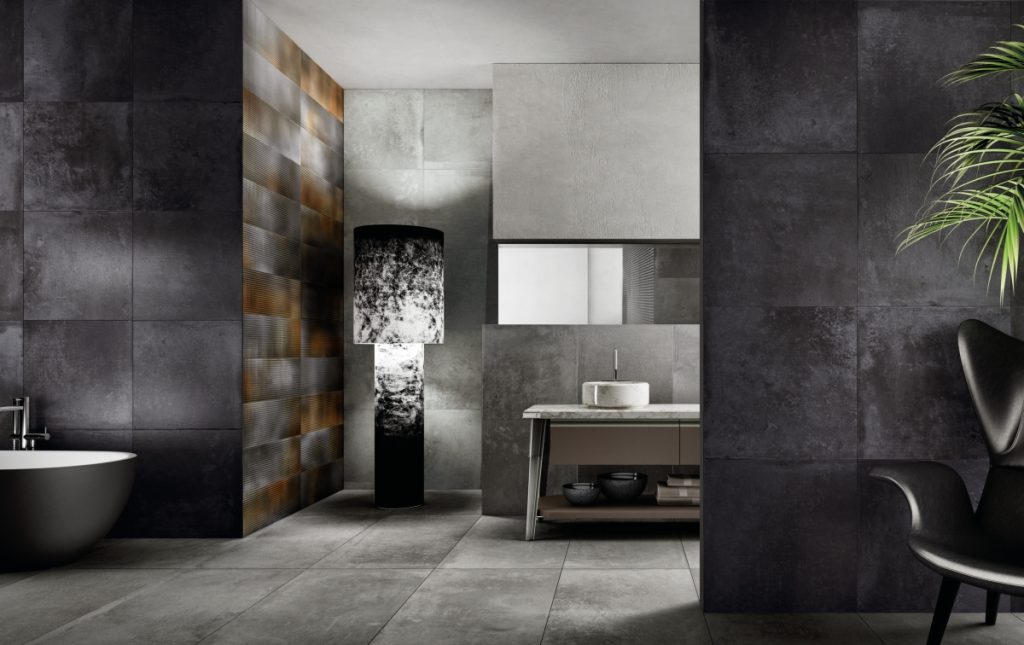 Specifiche tecniche:
Dimensioni: 120×60, 60×60, 60×30 cm
Colori: Steel, Light Beige, White, Indigo, Black
Materiale: gres porcellanato
Finitura: naturale, soft
Pezzi speciali: Gradino Elle Jolly 60×30; Copribordo 15×30; Battiscopa 7×60
Destinazione: pavimento e rivestimento