Disegnata dal designer Giancarlo Cutello ed in vendita su Formabilio IVETTA è disponibile in due versioni: sedia a dondolo e sedia.
La sedia Tip Ton di Vitra, con design studiato da Edward Barber e Jay Osgerby, definisce un nuovi standard in materia di seduta dinamica, e all'apparenza potrebbe somigliare ad una semplice sedia a dondolo: da una posizione di riposo, infatti, la Tip Ton si inclina in avanti finché l'utilizzatore raggiunge un punto definito, quindi la sedia approda delicatamente nella posizione di seduta protesa in avanti.
SDM Products Selection, una selezione di prodotti di design in grado di migliorare la vivibilità degli spazi indoor e outdoor, ed allo stesso tempo di esprimere un mood.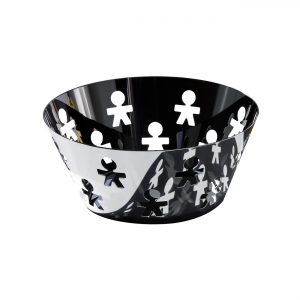 Cestino Girotondo, King-Kong per ALESSI
Elephant Rocking Chair di Kristalia è uno sviluppo della celebre Elephant, la sedia che nel 2012 ha vinto il premio Interior Innovation nella sezione "best of the best". Elephant Rocking Chair sarà presentata al Salone del Mobile 2013 Milano, il più importante salone a livello mondiale dedicato al mobile e al design.