Codice Urbano: la prima mostra personale di Francesca Balducci span> è stato modificato: 2017-02-15 span> di
Parione9 gallery presenta Codice Urbano, la prima mostra personale di Francesca Balducci, illustratrice e artista romana, che ha orientato negli ultimi anni la sua ricerca sul tema della città, come occasione per un'indagine sul segno e il rapporto tra questo e gli immaginari visivi, collettivi e personali.
"Punto di partenza dei disegni è l'esperienza o il ricordo dell'esperienza di un luogo fisico o della fantasia. L'atto del disegnare, in questo contesto, può essere paragonato all'attività di un sismografo che tenti di registrare gli elementi essenziali di quelle sensazioni riversandoli sulla superficie da disegnare".
Le 14 opere esposte, risultato delle stratificazioni di significati e simboli che abitano la memoria dell'artista, sono il suo CODICE URBANO: skylines in cui elementi architettonici reali e immaginari danno vita a nuovi paesaggi urbani, segni grafici che si manifestano attraverso una riscrittura personale della propria esperienza.
Le opere di Francesca Balducci sono narrazioni visive che raccontano storie oltre che luoghi, stimolando il pubblico a fare i conti con la propria percezione e immaginazione. Sono vere e proprie opere-testo che, rendendo visibile la connessione tra forme geometriche, segni e linguaggio, riescono allo stesso tempo ad illustrare e comunicare la vita nascosta nell'opera. Soffermandoci sui lavori di Balducci scopriamo un nuovo modo di vedere e concepire le città, gli spazi e i paesaggi urbani e fantascientifici, interpretati ora come ritmo, connessione e successione di segni grafici.
In occasione dell'inaugurazione della mostra Francesca Balducci darà il via, all'interno della galleria, ad una nuova opera di grandi dimensioni che porterà avanti, fino alla sua completa realizzazione, nelle settimane della mostra.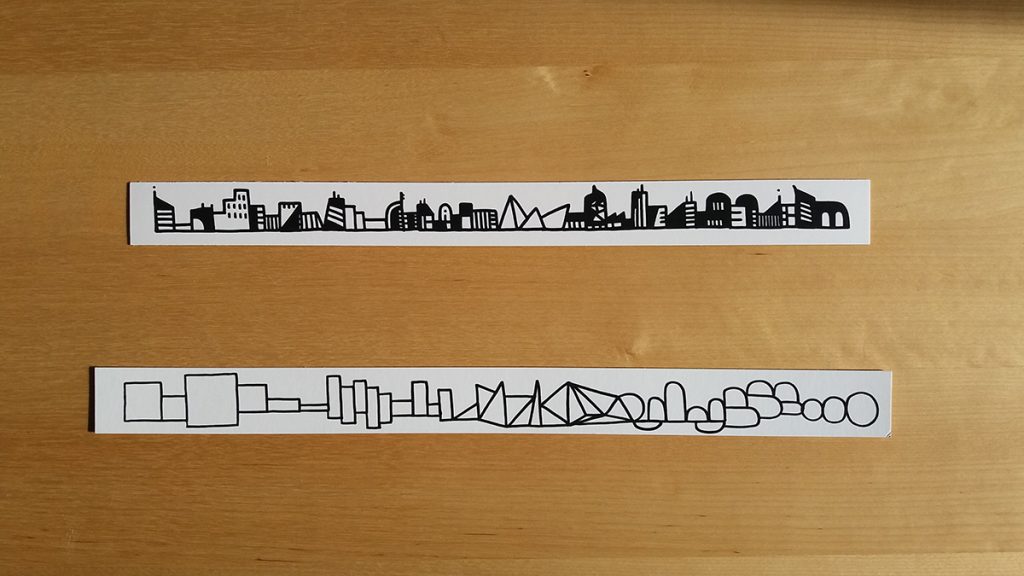 "The starting point of the drawings is the experience, or the memory of the experience, of real place or a fantasy of it.The act of drawing, in this context, can be compared to the activity of a sysmograph which records the essential elements reporting them on paper".
Parione9 gallery present the first solo show of artist and illustrator Francesca Balducci. She lives and works in Rome and in the recent years she has focused her reasearch on urban landscapes as a key to investigate the relationship between signs and collective and personal visual imagination.
The 14 works exhibited in the show are the artist's Urban Code. They are the result of layers of meanings and symbols drawn from the artist's memory. In Francesca's skylines the architectonic elements, both real and imaginary, give life to new urban landscapes as graphic signs that represent a personal reinterpretation of the experience. Francesca's works are visual narrations of places and stories and invite the visitors to exercise their perception and imagination. They are text-based artworks with a visible connection between geometry, signs and language able to communicate the hidden lives of the work. Looking at Francesca's works we can look at the city with different eyes as the spaces and the urban and imaginary spaces are interpreted as rhythm, connection and graphic progression.
In occasion of the opening of the exhibition Francesca will start in the gallry a new large scale work which she will complete throughout the duration of the exhibition.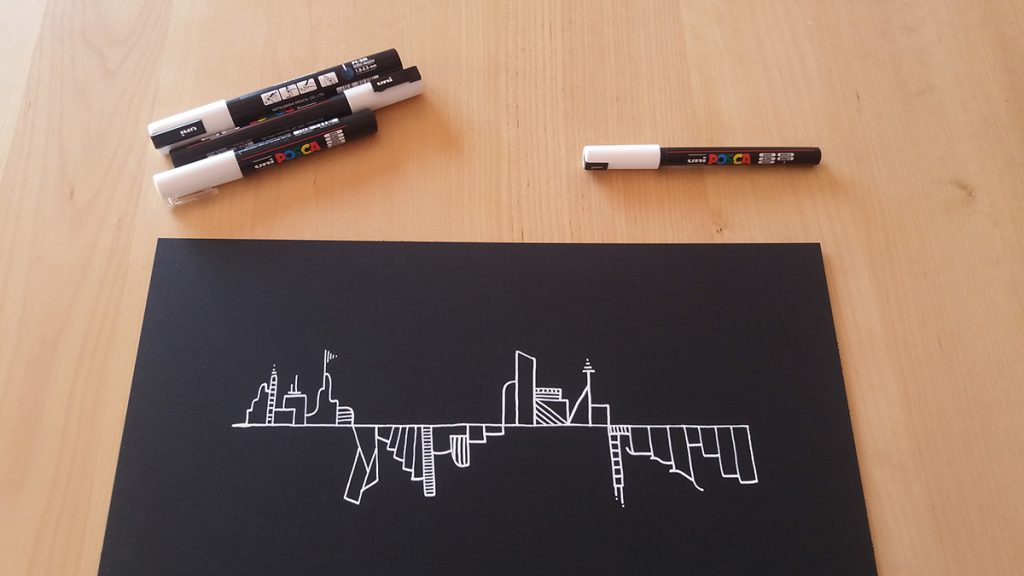 Scheda
Titolo della mostra: Francesca Balducci_ Codice Urbano, mostra personale a cura di Marta Bandini e Elettra Bottazzi
Quando: 24 febbraio – 19 marzo 2017
Dove: galleria Parione9 | www.parione9.com | Roma
Inaugurazione: 24 febbraio ore 18.30
Parione9
via di Parione 9, 00186 Roma (piazza Navona)
+390645615644
parione9@gmail.com
www.parione9.com