Carlos Arroyo Architects / OostCampus span> è stato modificato: 2012-07-27 span> di
Sono stati recentemente ultimati i lavori dell'OostCampus di Carlos Arroyo Architects ad Oostkamp, in Belgio. OostCampus è la sede dei servizi civili, amministrativi e sociali di un territorio nel cuore della campagna intorno a Bruges, un bel paesaggio delineato da filari di alberi e canali, e punteggiato da castelli residenziali costruiti nel corso dei secoli da ricchi mercanti dalla vicina città fiamminga, e arricchita con discreti parchi industriali con aziende ad alta tecnologia come Siemens, Tyco, Entropia Digital o EADS.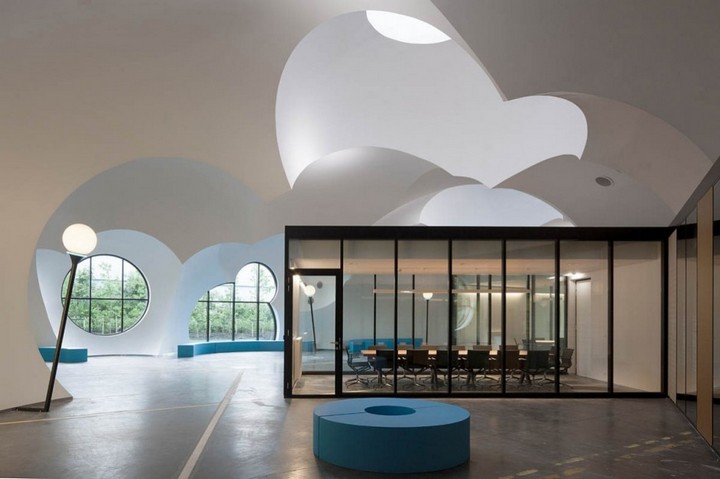 Nel 1977 quattro comuni sono stati raggruppati, Oostkamp, Hertsberge, Waardamme e Ruddervoorde, come risultato di una legge nazionale che ha eliminato più di 300 comuni in tutto il Belgio. Sono stati raggruppati i servizi, ma le strutture sono state sparse in vari edifici comunali.
Nel 2006, il Comune ha acquisito 4 ettari di terreno con delle strutture della Coca-Cola costruite nel 1992, che erano diventate obsolete. Situato a 5 minuti a piedi dal centro di Oostkamp, a 10 minuti in bicicletta dagli altri nuclei, e vicino all'uscita dell'autostrada E-40, il terreno ha offerto la possibilità di raggruppare i servizi comunali, ottimizzando le sinergie e la costruzione di una immagine comune.
Nel 2008 la Flemish Government Architecture Agency (Vlaams Bouwmeester) ha indetto un concorso internazionale di idee per costruire OostCampus, con uno slogan che parafrasa Magritte: "Ceci n'est pas … een Administratief centrum".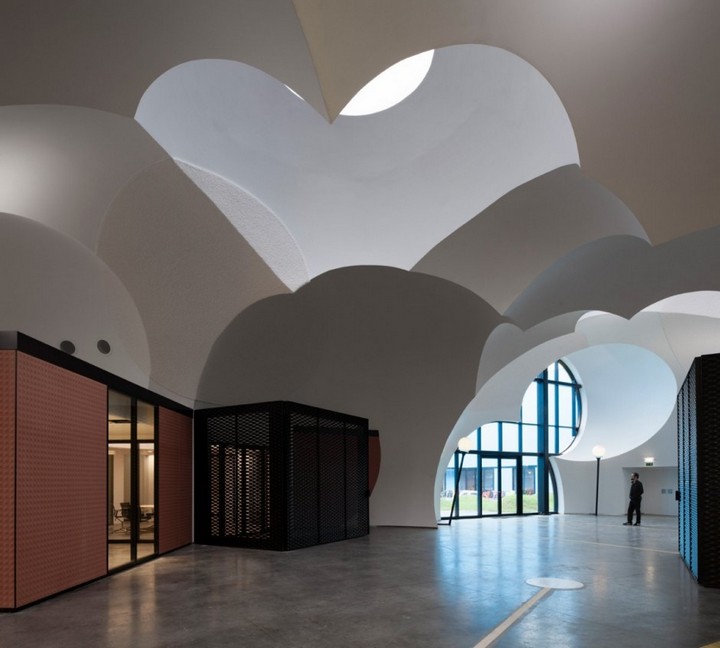 Il progetto vincitore, dello studio diretto da Carlos Arroyo, ha optato per un radicale riutilizzo del grande edificio industriale esistente, comprese le fondazioni, solai, strutture di sostegno, la pelle esterna, isolamento, impermeabilizzazioni e tutti i servizi e le attrezzature recuperabili: centrale elettrica, impianto di riscaldamento, tubi acqua, fuoco tubi, fognature, e persino parcheggio, la recinzione e l'accesso.
Il riutilizzo dell'esistente è un criterio fondamentale della sostenibilità. L'"energia grigia" (energia utilizzata per la produzione di qualcosa), viene spesso scartata o semplicemente ignorata. Se demoliamo una struttura esistente e ne costruiamo una nuova, useremo più energia e risorse di quanta il più efficiente degli edifici è in grado di salvare nella sua vita.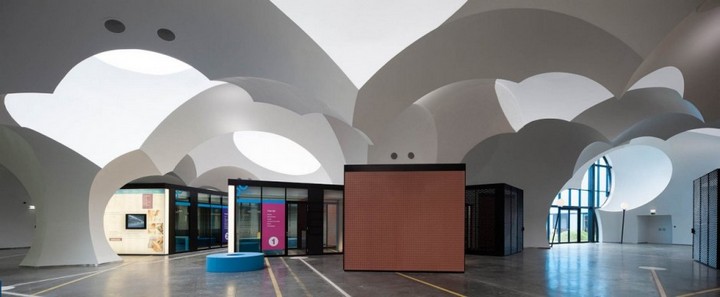 To transform the vast industrial hall – with minimal footprint but maximum spatial result – Arroyo designs a sheltered interior public space, wrapped in a "luminous landscape of white clouds". Thin shells of GRG (gypsum and fibre) span the large space like huge soap bubbles. They are only 7 mm thick.
Within this landscape, a set of modular clusters provides the administrative services and spaces, designed to facilitate the relationship between citizens and administration. Citizen participation in the process is one of the key issues. Also transparency: the chamber hall is in full sight in the middle of public space, the information is accessible, you can even you visualize the municipal website … and physically enter it and talk to the person who is behind!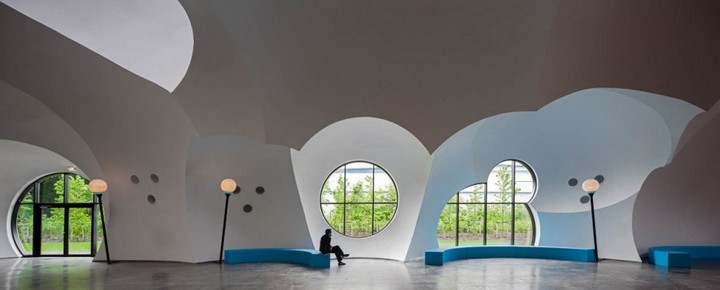 The materials are simple and inexpensive, but are selected and used in such a way that we want to go and touch them. Some elements are finished with a felt made from recycled bottles (PET); simple boards are CNC carved to become sophisticated 3D damascene; the floor is the existing industrial warehouse poli-concrete, with its lines of storage, on which the new signage is superimposed. The acoustics are carefully worked out, and so is the smell!
I materiali sono semplici e poco costosi, ma sono selezionati e utilizzati in modo tale che vogliamo andarli a toccare. Alcuni elementi sono rifiniti con un feltro a base di bottiglie riciclate (PET), il pavimento è quello esistente del capannone industriale in poli-cemento, con le sue linee di stoccaggio, su cui si sovrappone la nuova segnaletica, l'acustica accuratamente elaborata.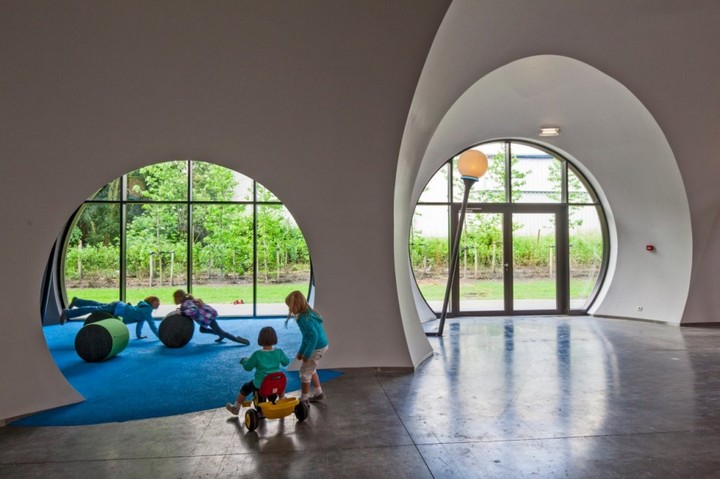 Il comfort termico si ottiene con sforzo minimo, grazie alla tecnica della "thermal onion" che ottimizza zone a clima secondo livelli di accesso, e sfruttando l'inerzia termica della soletta.
Il prezzo per metro quadrato dell'edificio è un terzo di quello medio per gli edifici comparabili.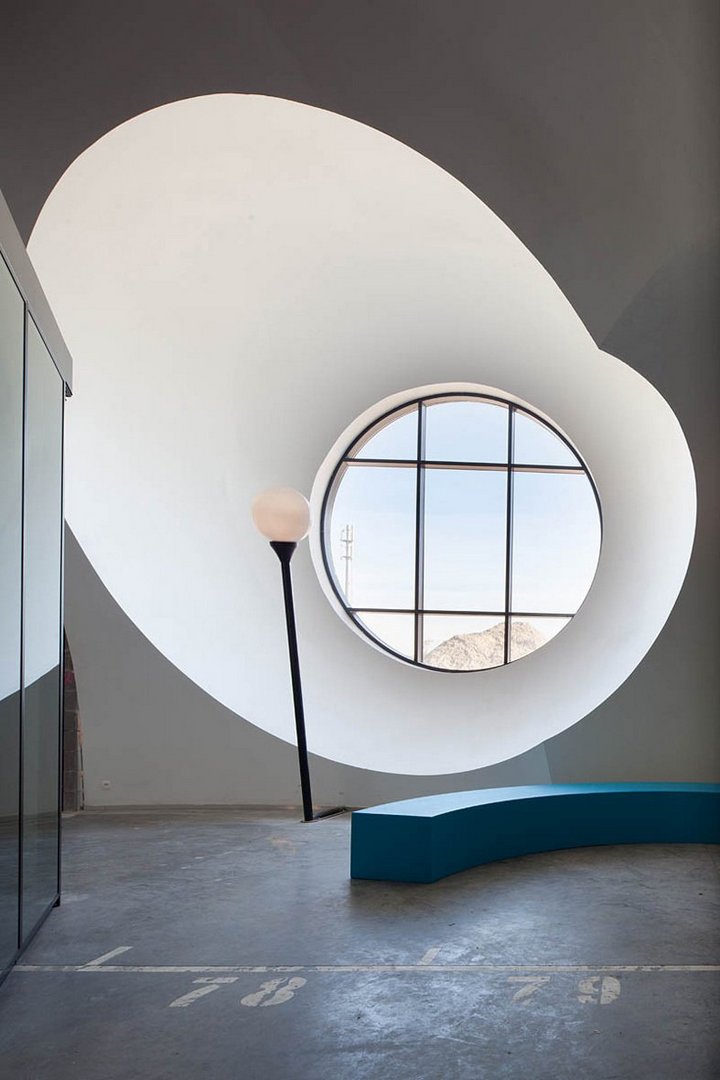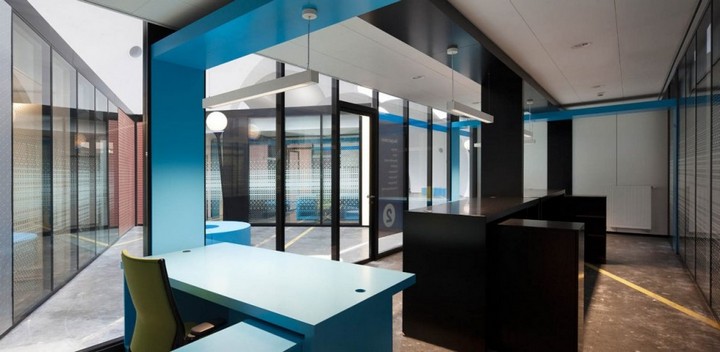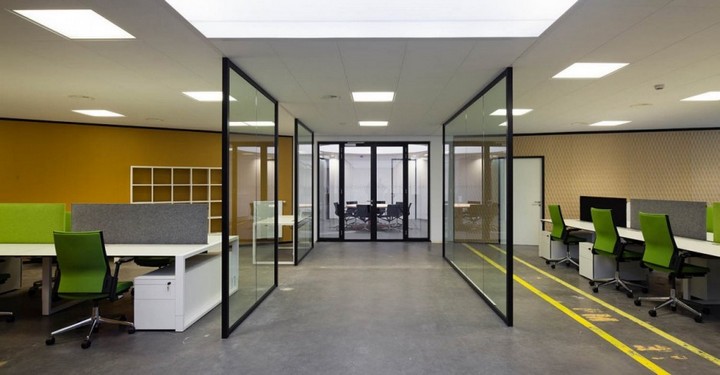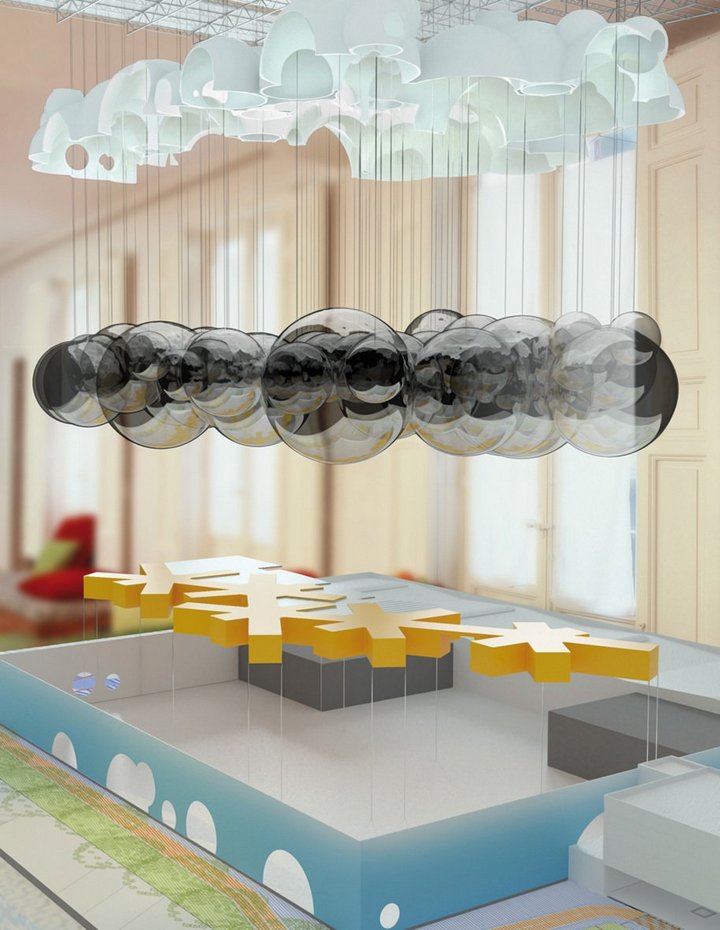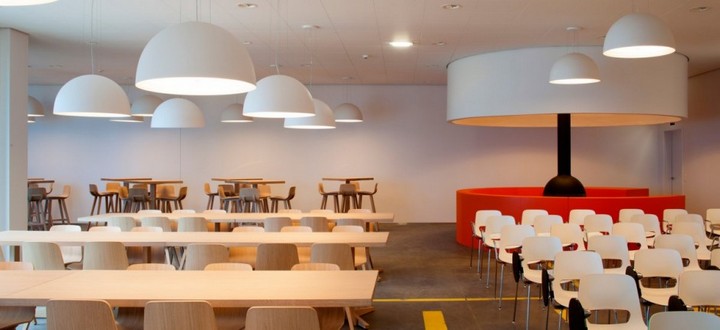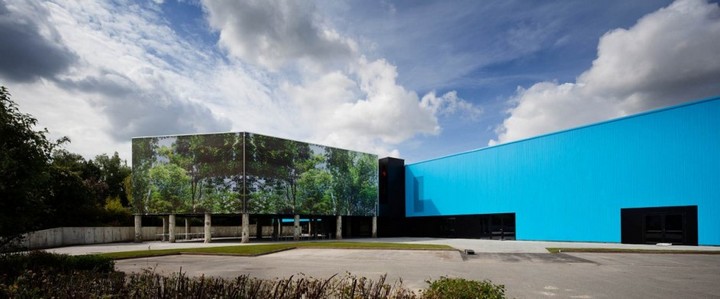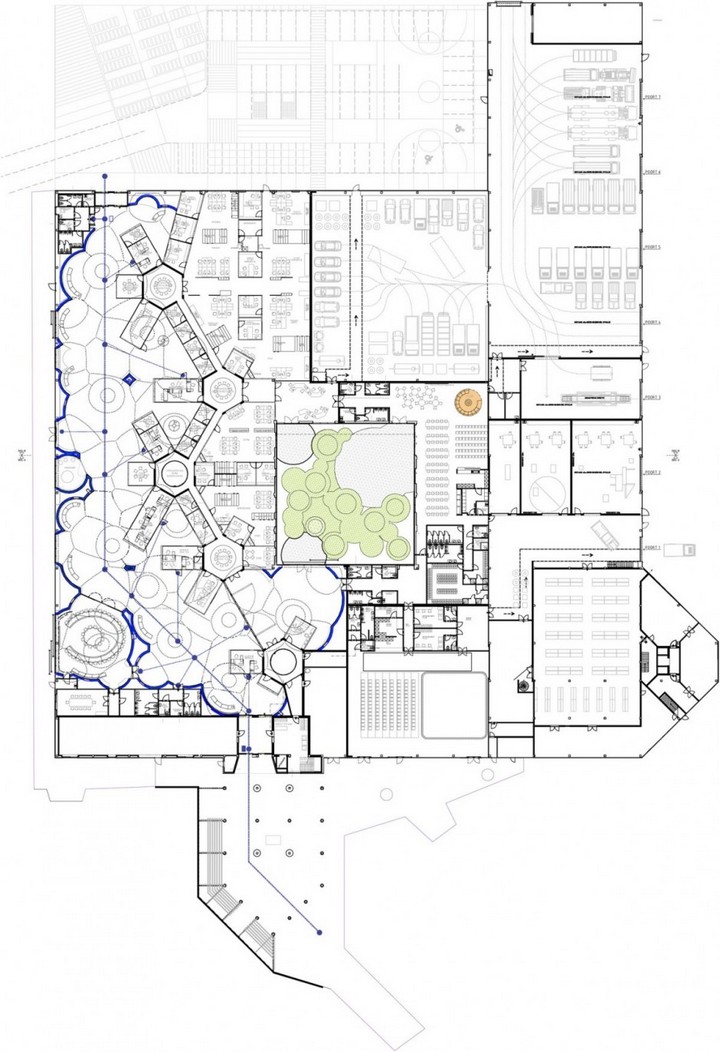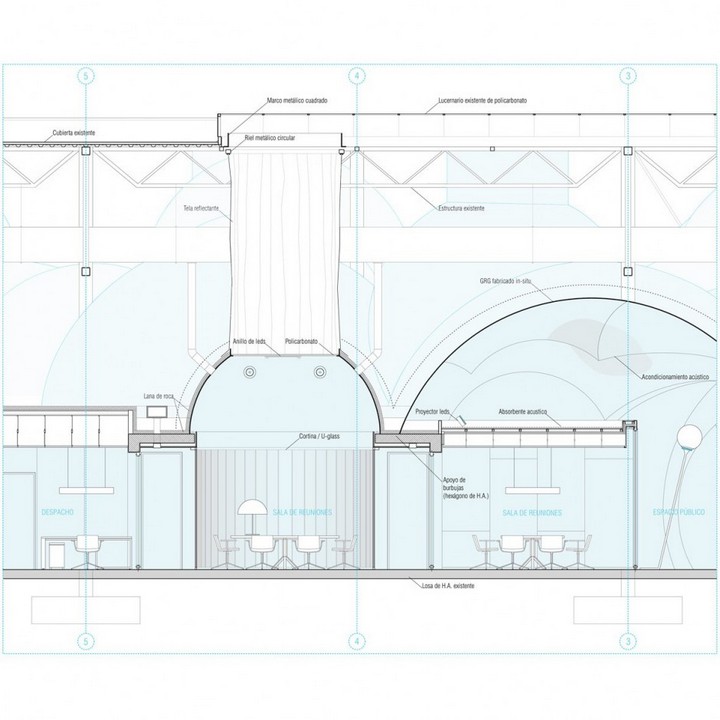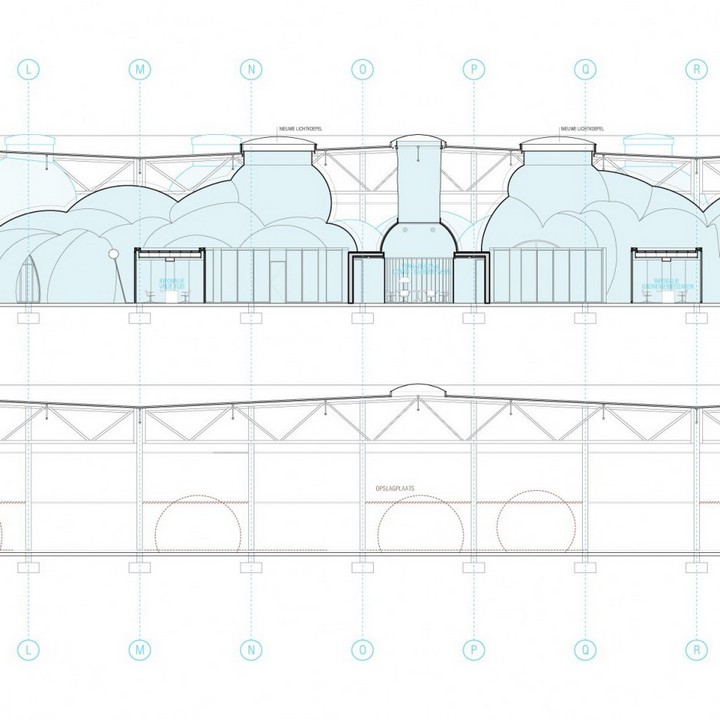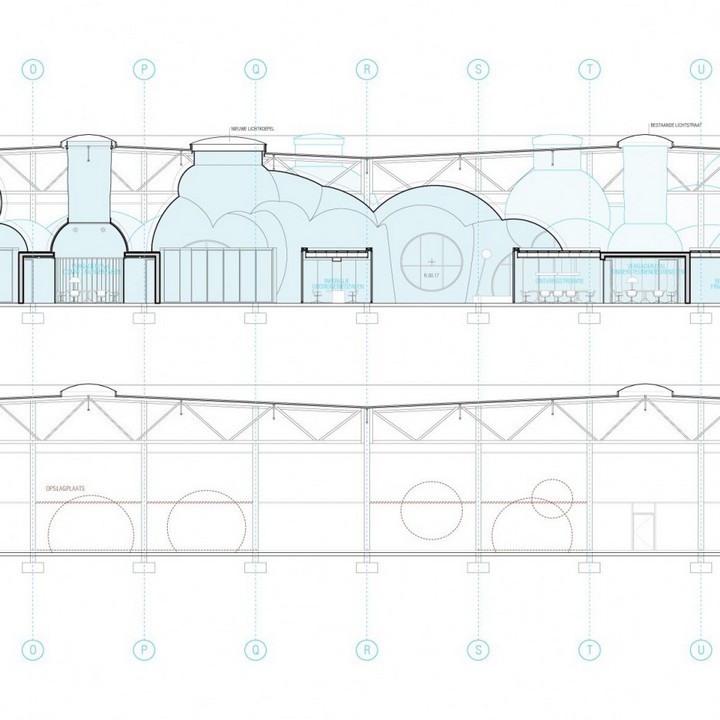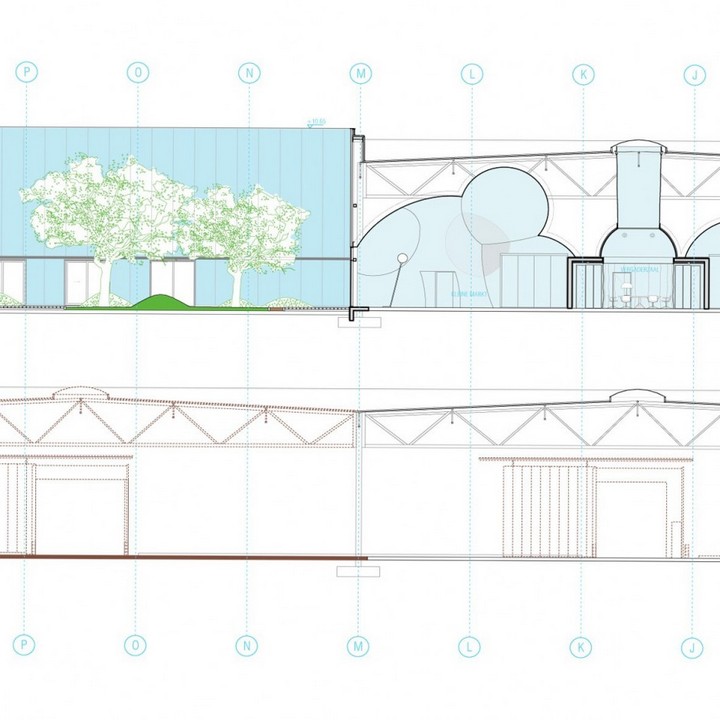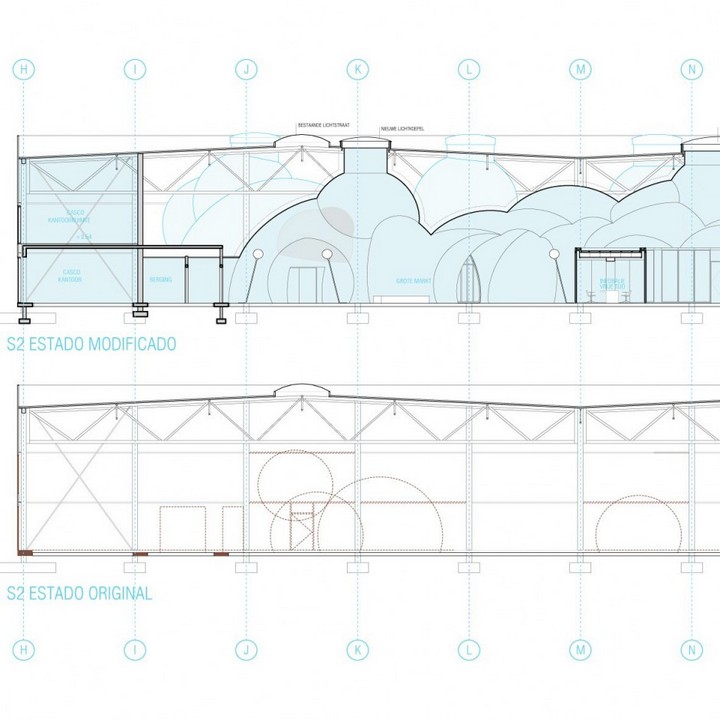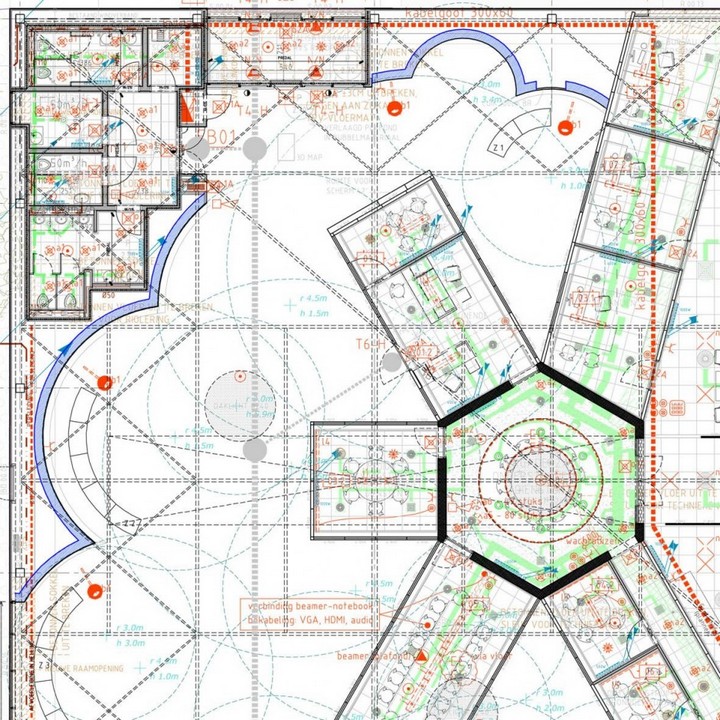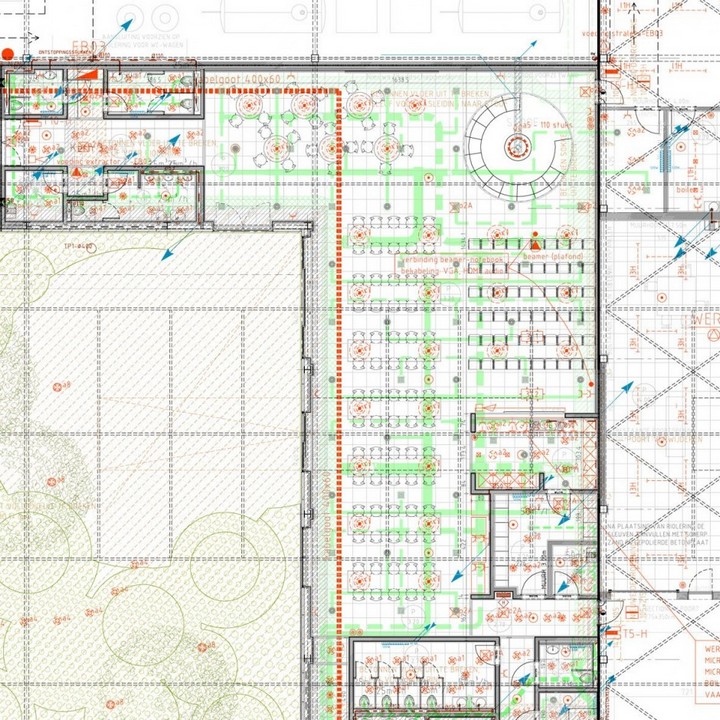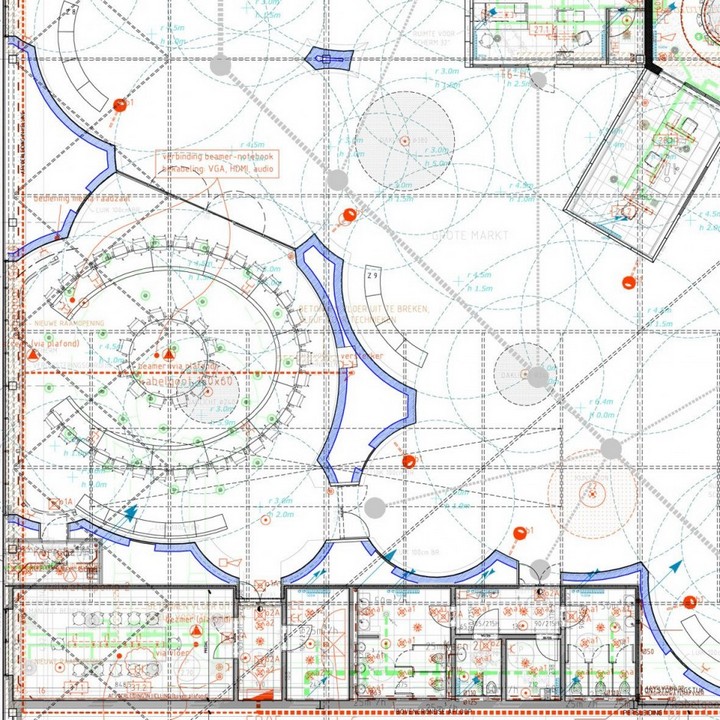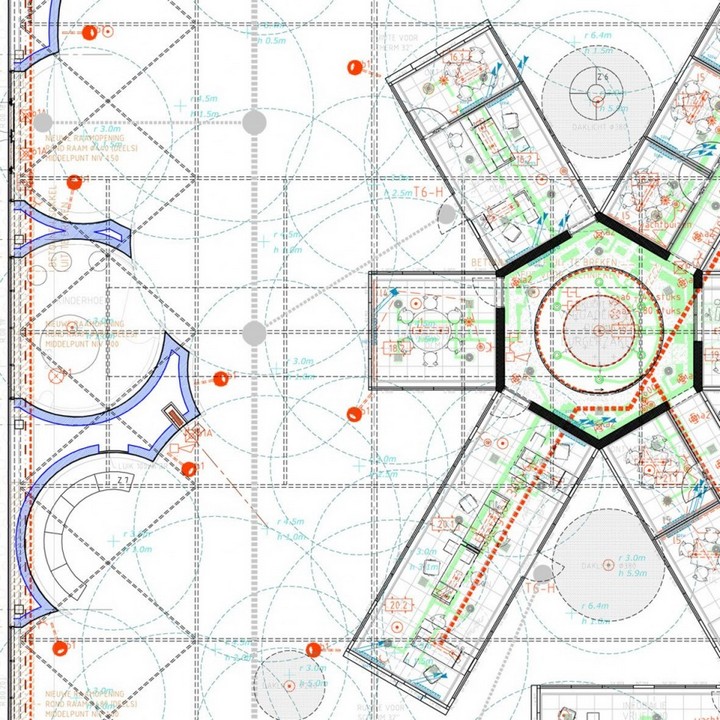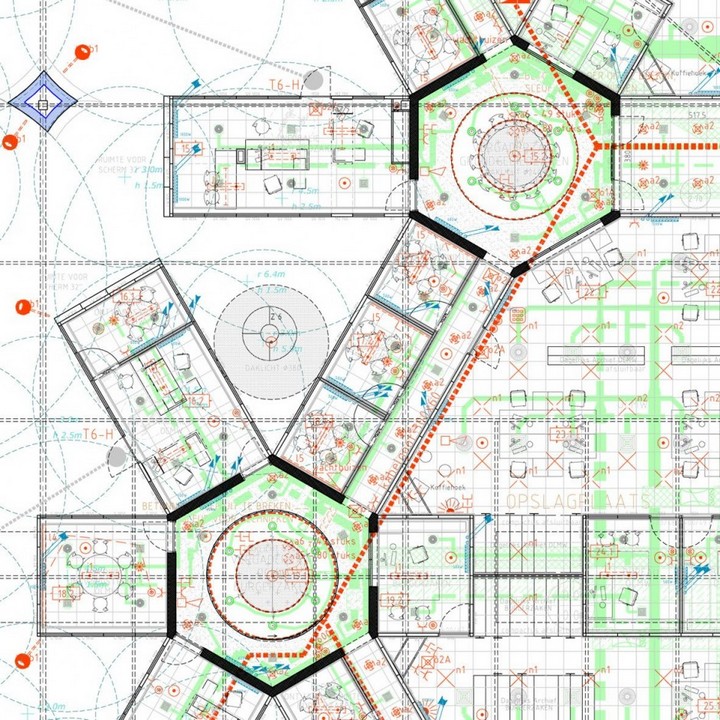 Progetto: Carlos Arroyo Architects
Photography: Miguel de Guzmán
Via: Contemporist