Heydar Aliyev Center di Zaha Hadid DESIGN OF THE YEAR 2014 span> è stato modificato: 2022-06-01 span> di
Siamo sempre stati piacevolmente colpiti dalle opere di Zaha Hadid, del resto come si fa a non amare le linee curve e le forme non convenzionali delle sue realizzazioni.
Quindi, non c'è da sorprendersi che Zaha Hadid sia stata recentemente premiata con il "Design of the Year 2014″ dal Design Museum di Londra, per l'Heydar Aliyev Center a Baku, Azerbaijan.
Il progetto non è solo il primo progetto architettonico a vincere questo prestigioso riconoscimento, ma Hadid è anche la prima donna a riceverlo.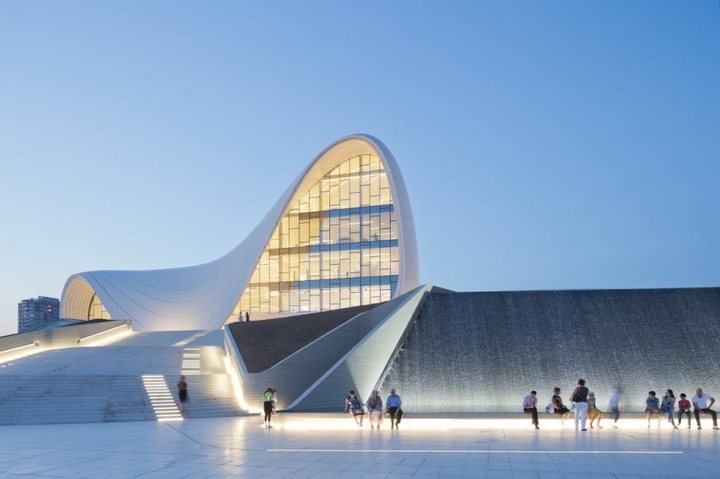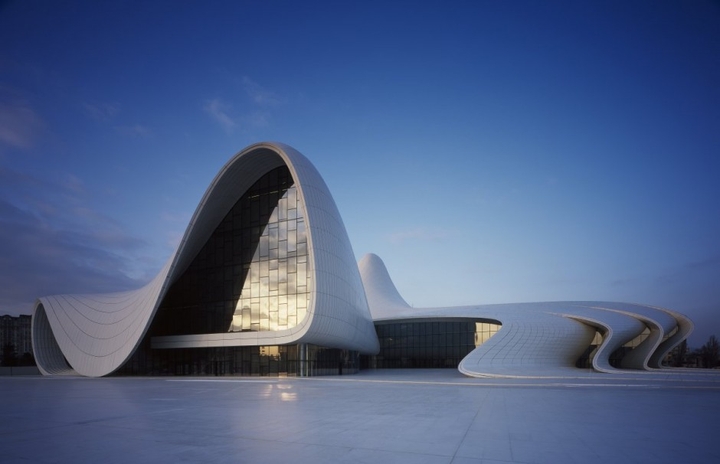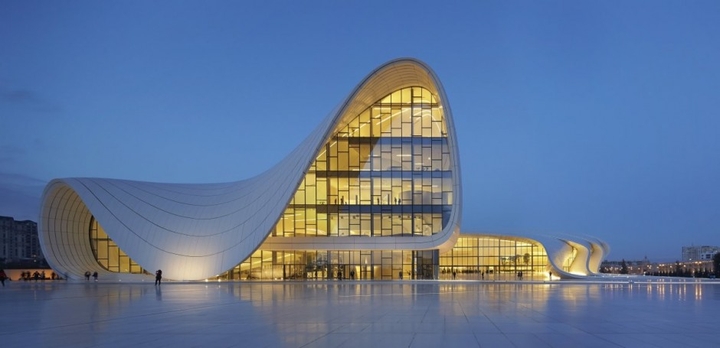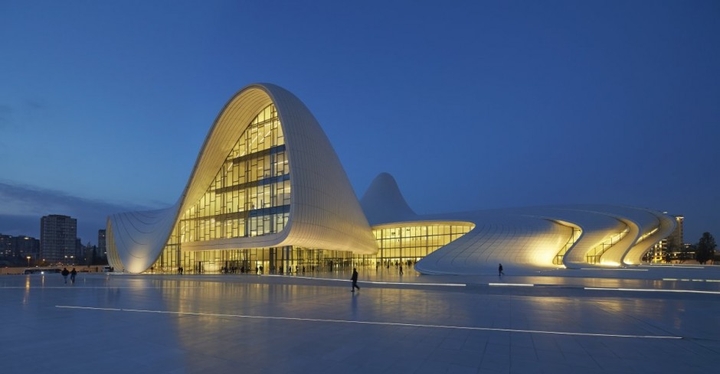 L'Heydar Aliyev Center ospita una varietà di programmi culturali, il suo design si discosta dall'architettura rigida e spesso monumentale dell'ex Unione Sovietica, che è così prevalente in Baku, aspirando invece di esprimere la sensibilità e la diversità della cultura Azera.
Il design del Centro stabilisce un continuo rapporto fluido tra la sua piazza circostante e interno dell'edificio. La piazza, come la superficie del terreno, accessibile a tutti, si erge ad avvolgere un interno altrettanto pubblico e definire una sequenza di spazi per eventi all'interno. Ondulazioni, pieghe, inflessioni modificano questa superficie per creare un paesaggio architettonico che assicura una serie di funzioni: accogliere, abbracciare, e dirigere i visitatori di tutto il centro; sfocando la differenziazione convenzionale tra architettura e paesaggio, interni ed esterni.
La fluidità in architettura non è una novità per questa regione. Gli script calligrafici continui e i pattern dell'architettura storica di origine islamica presenti dai tappeti alle pareti, dalle pareti ai soffitti, fino alle cupole; stabiliscono rapporti senza soluzione di continuità e sfocano la distinzione tra gli elementi architettonici e la terra in cui vivono.
Il design del Centro si riferisce a questa accezione storica di architettura, non attraverso l'uso del mimetismo o limitandosi ad un'adesione alla iconografia del passato, ma con un'interpretazione fortemente contemporanea.