II BY IV Design e GH3 / The New Scarpetta Dining Pavilion In Toronto span> è stato modificato: 2012-07-25 span> di
II BY IV Design e gh3 hanno progettato un padiglione da pranzo del ristorante Scarpetta a Toronto, Canada.
Con la CN Tower iconica svettante e che indica la sua posizione strategica all'interno della città, il New Scarpetta Dining Pavilion In Toronto si trova all'interno di uno spazio esterno verde incorniciato dal The Thompson Hotel, residence e un parco pubblico. Situato all'interno di una pergola nera geometrica (progettata grazie alla collaborazione dello studio GH3) che definisce l'area lounge sia verticalmente che orizzontalmente, II BY IV Design hanno creato uno spazio da pranzo con linee pulite che completano la spigolosità del padiglione nel rispetto degli obiettivi del cliente per un luogo fresco , diverso, un "luogo da vedere". Gli ospiti possono così usufruire di un servizio completo di bar e ristorante in un luogo dal design unico, quello del padiglione della prima espansione internazionale del famoso ristorante di New York Scarpetta.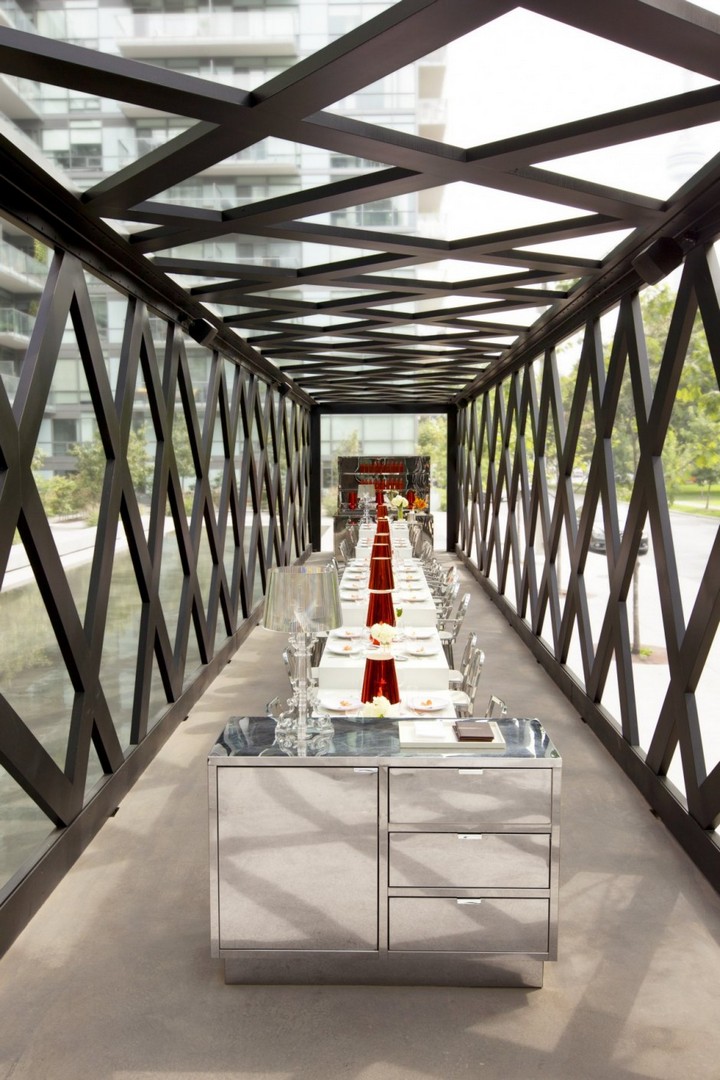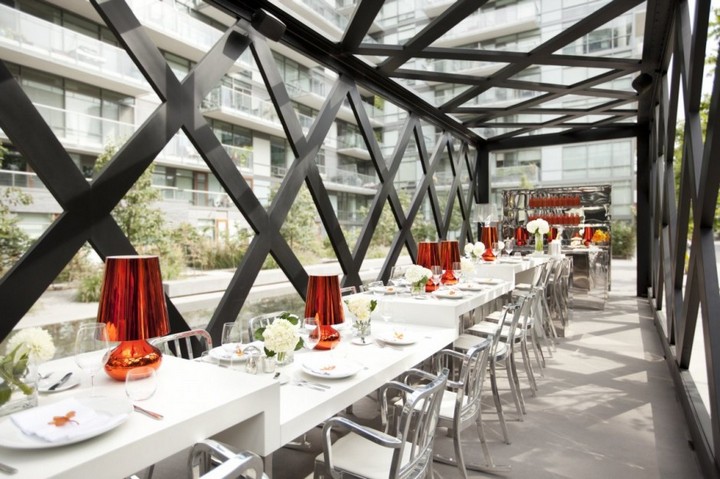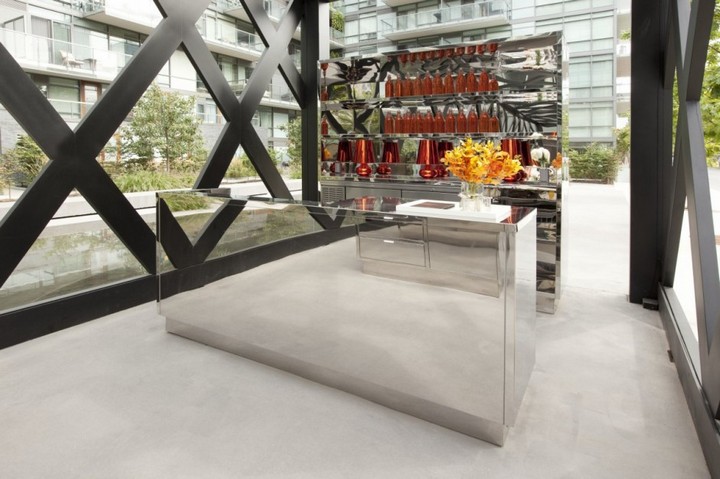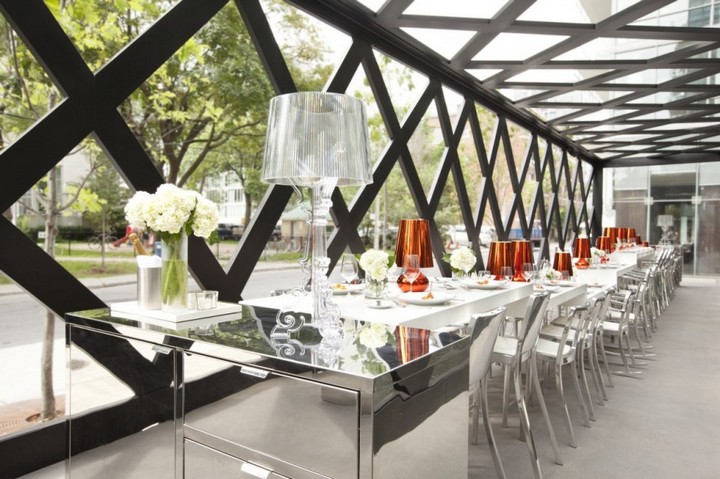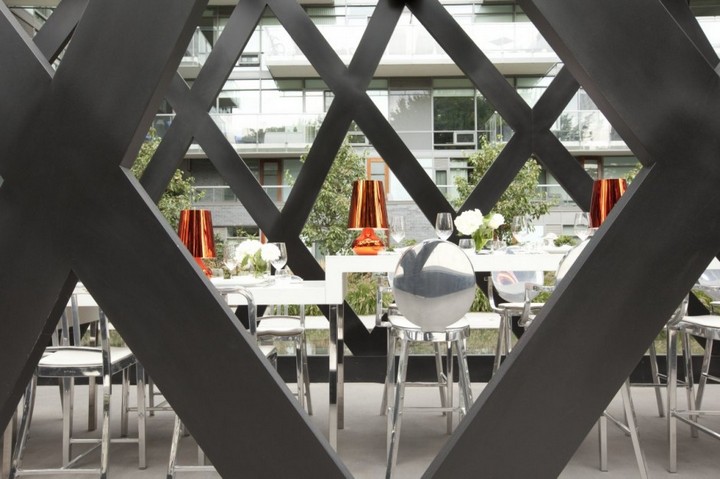 Images: Dan Couto
Via: CONTEMPORIST