Heineken presenta "The Club" al Fuori Salone 2012 span> è stato modificato: 2012-03-06 span> di
In occasione del Fuori Salone 2012, Heineken presenta "TheClub", il concept night club del future (Zona Tortona). L'origami sarà il filo conduttore del progetto realizzato dai migliori designer emergenti a livello mondiale sotto la guida di Luc Schurgers e FabioRotella.
In occasione della settimana del design di Milano, Heineken presenta in anteprima mondialeil risultato finale di Heineken Open Design Explorations – Edition 1 "The Club", il concorsointernazionale che ha coinvolto i migliori designer emergenti nella progettazione di un conceptdi locale notturno moderno e avveniristico.A partire dal 17 aprile 2012, in via Privata Gaspare Bugatti 3 (Zona Tortona), sarà finalmentefruibile dal pubblico "The Club", un esclusivo locale pop-up firmato Heineken e ispirato altema "Changing Perspectives" come essenza della vita notturna, che avrà come elementoricorrente e portante "l'origami" e l'infinita varietà delle sue trasformazioni."The Club" è frutto di un'avventura creativa che ha coinvolto 19 giovani designer provenientida Milano, New York, San Paolo e Tokio sotto la guida di un team di riconosciutiprofessionisti a livello mondiale tra cui Luc Schurgers, fondatore del collettivo MiniVegas(specializzato in motion design), e Fabio Rotella, dello Studio Rotella (specializzato in interior design).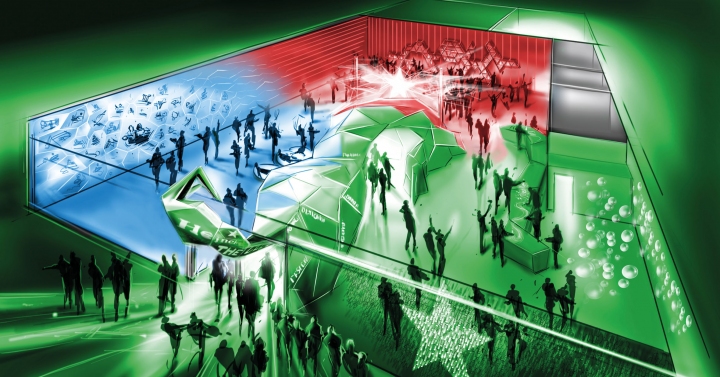 Per regalare ai propri frequentatori un'esperienza memorabile e fuori dal comune, The Club nasce da un progetto che, unendo diverse discipline – tra cui product design, fashion design, motion design e interior design – si è focalizzato sullo studio di ogni singolo elemento appartenente ad un locale notturno, dalle luci agli ambienti fino agli arredi e le modalità diinterazione tra le persone. Il risultato è un ambiente dominato dall'immagine dell'origami che, anticipata all'ingresso,prosegue in una struttura flessibile che suddivide gli spazi all'interno del club e torna, cometema ricorrente, nel palcoscenico, nei divanetti e nel look per lo staff. Anche l'illuminazione diventa un elemento d'arredo fondamentale che caratterizza tre diversearee, una blu, una rossa e una verde, all'interno delle quali ogni cosa cambia colore, compreso quello delle bottiglie Heineken Star Bottle, che accendono la notte svelando meravigliosi origami invisibili alla luce del giorno.Con l'intento di stimolare l'interazione tra le persone all'interno del locale, The Club ha creato un bar interattivo dove è possibile ordinare la propria birra e comunicare attraverso l'innovativo "touch sensitive design". Creatività e libertà di innovazione sono i tratti distintivi di un concept che esprime la personalità aperta e internazionale del brand Heineken e dei propri consumatori, sicuri di sé, sempre attratti da nuove esperienze e portati a socializzare in qualsiasi contesto.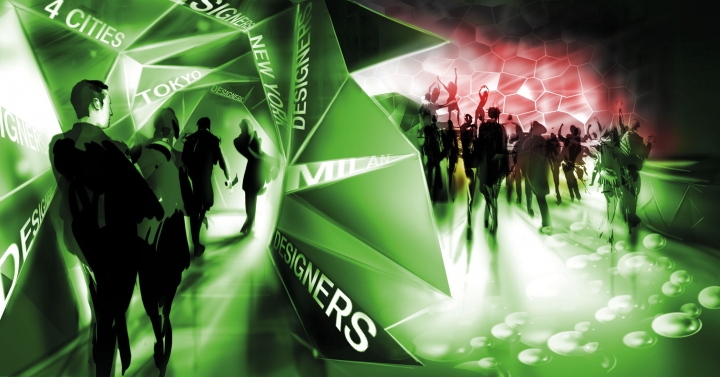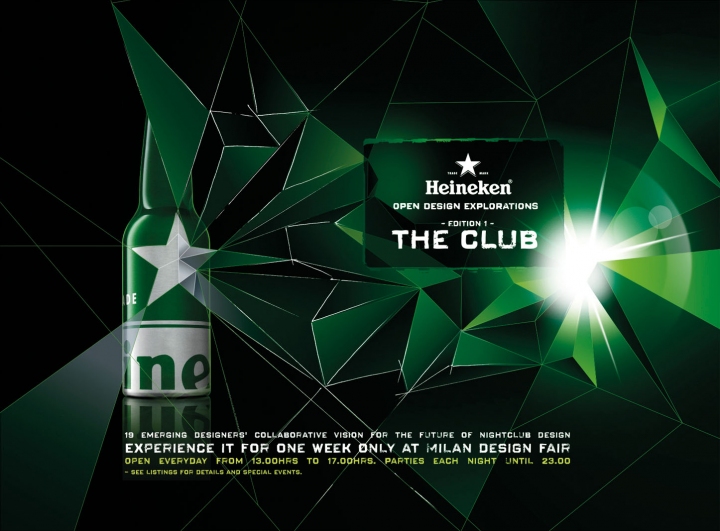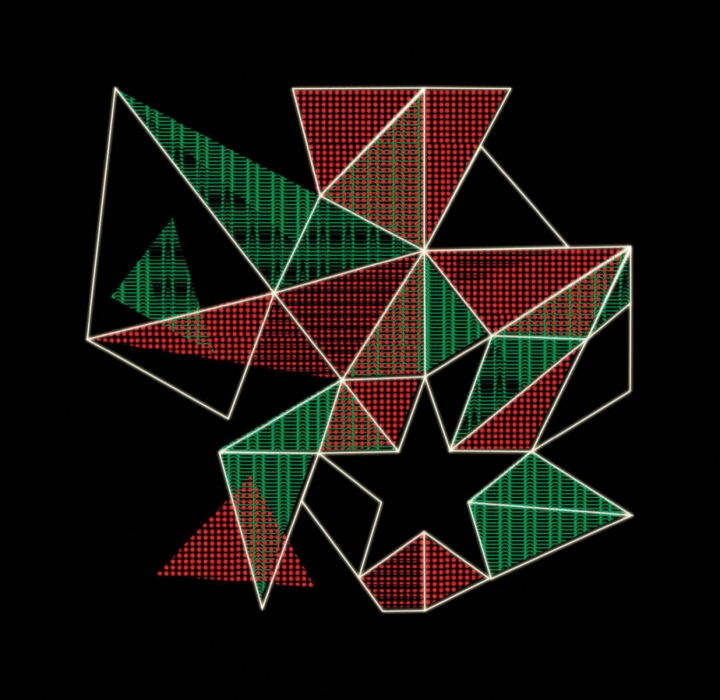 The Club
Via Privata Gaspare Bugatti 3, Zona Tortona, Milano
Aperto dal 17 al 20 aprile, dalle ore 13