Emanuele Spano vince il premio Frontier con un reportage sul Villaggio Piaggio di Pontedera span> è stato modificato: 2012-03-06 span> di
Il fotografo e designer Emanuele Spano vince il premio internazionale Fragmented City con uno scatto del reportage "Working Class Hero", ricognizione nella fabbrica Piaggio e nell'annesso Villaggio Piaggio di Pontedera (Pisa). Il concorso è organizzato da Frontier, la community di giovani artisti e designer nata dalla collaborazione tra realtà provenienti da tre continenti: NABA Nuova Accademia di Belle Arti (Milano), Domus Academy (Milano), New School of Architecture and Design (San Diego, California), Santa Fe University of Art and Design (Santa Fe, New Mexico), Media Design School (Premium Design Academy in Auckland, New Zealand).
Spano, già vincitore del premio del pubblico US AWARD 2011 del Sole 24 Ore nella categoria interior design, ritrae nel suo reportage luoghi, operai ed ex operai italiani e stranieri nella fabbrica e nel Villaggio Piaggio di Pontedera in cui vivono, caratterizzato da infrastrutture che lo rendono autonomo dal resto della città, tanto che i suoi residenti si autodefiniscono "villaggini" piuttosto che "pontederesi".
Il racconto per immagini dell'industria che entra nella città ha convinto la giuria tecnica internazionale, composta da esperti del settore, a premiare il trentaduenne fotografo leccese: lo scatto vincitore ritrae il circolo sportivo del Villaggio. Un campo da basket vuoto, senza giocatori: una rappresentazione emblematica del post fordismo, a detta della giuria. Un'immagine che richiama idealmente l'attualità del periodo che vede i lavoratori della zona in grande fermento, preoccupati per un futuro incerto.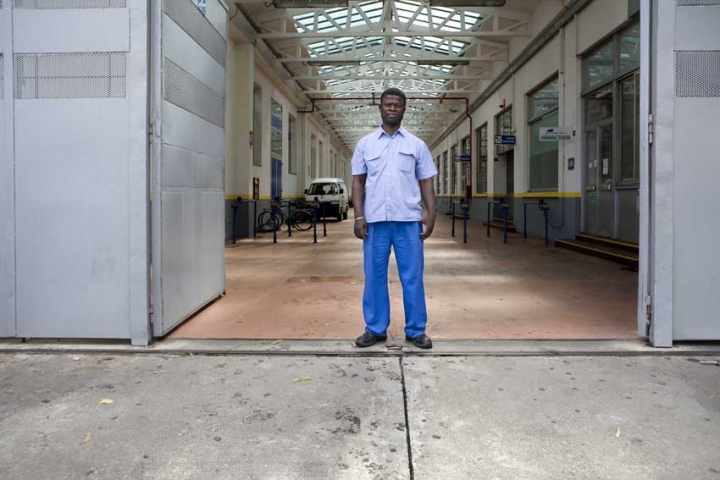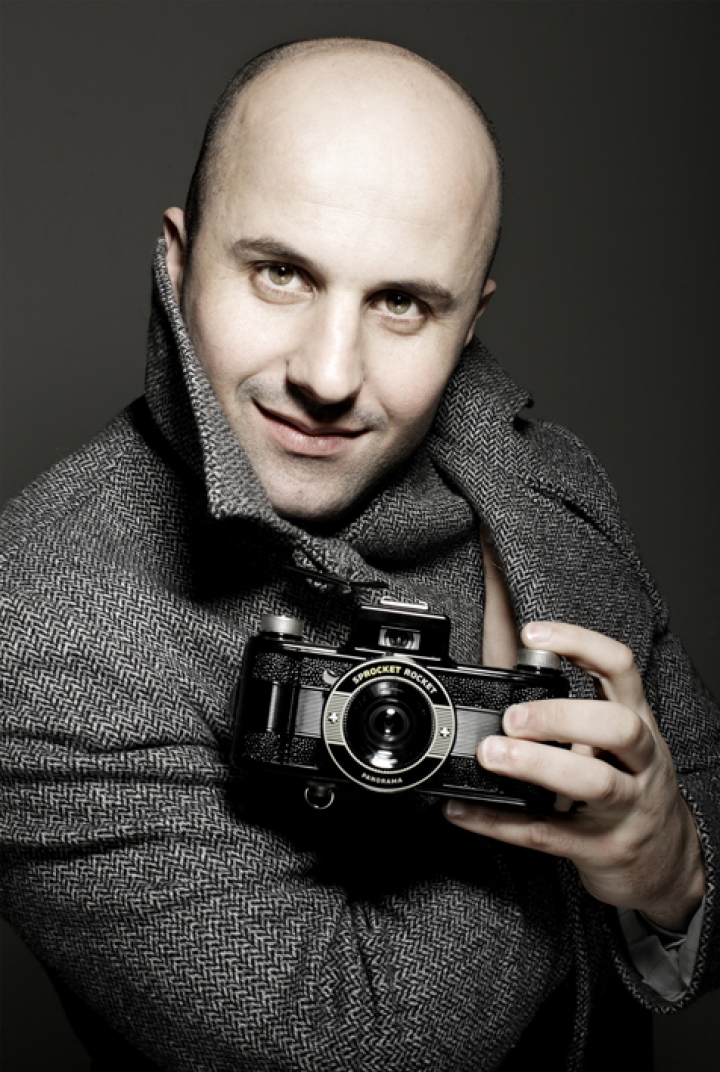 Emanuele Spano
Classe 1978. Visual designer, photographer, street photographer. Studia presso il FORMA_Centro Internazionale di Fotografia e la Nuova Accademia di Belle Arti di Milano (NABA). Poi l'Africa e gli Stati Uniti, con brevi trascorsi in Spagna e Svizzera. Con l'architetto Yona Friedman, realizza per il Mart di Rovereto una casa/installazione di origami. È stato assistente/fotografo per le campagne pubblicitarie di Armani, Yamamay, Richmond. A partire dal 2008 il pulsare della sua incontenibile voglia di manipolare e realizzare nuovi linguaggi artistici lo portano a creare "I'M WHERE I LIVE" una vera e propria factory presente a Muro Leccese, a pochi chilometri dal capoluogo salentino: il progetto gli vale il premio del pubblico agli US AWARD 2011 del Sole 24 Ore.
www.emanuelespano.it
http://www.wearethefrontier.com/fragmented-city-winners-announcement/