MADE.SIGN / To be Designer span> è stato modificato: 2011-05-05 span> di
Sette serate, una volta al mese per dare spazio a giovani designer.
MADE.SIGN è un'organizzazione nata dall'idea di tre studenti di Design che punta a fornire spazio e visibilità a giovani designer ed ai loro progetti, a creare nuove collaborazioni ed unire in un unico spazio gli appassionati al mondo del Design.
MADE.SIGN cerca giovani progettisti pronti a mettersi in gioco inviando i propri progetti che verranno poi selezionati per essere inseriti all'interno di una delle sette serate.
Il progetto si compone di sette serate, una volta al mese, a partire da giovedì 12 maggio 2011 dalle 19.30 alle 22.30.Lo spazio che ospiterà l'evento sarà l'"Appartamento Lago" di Via Brera 30 a Milano.
Ogni serata avrà un tema, estrapolato da sette simboli del Design italiano, uno per serata. La volontà è quella di creare una netta contrapposizione tra il passato ed il presente mettendo in secondo piano quelli che sono i simboli del made in Italy ed andando ad esaltare i progetti di giovani progettisti italiani e non solo.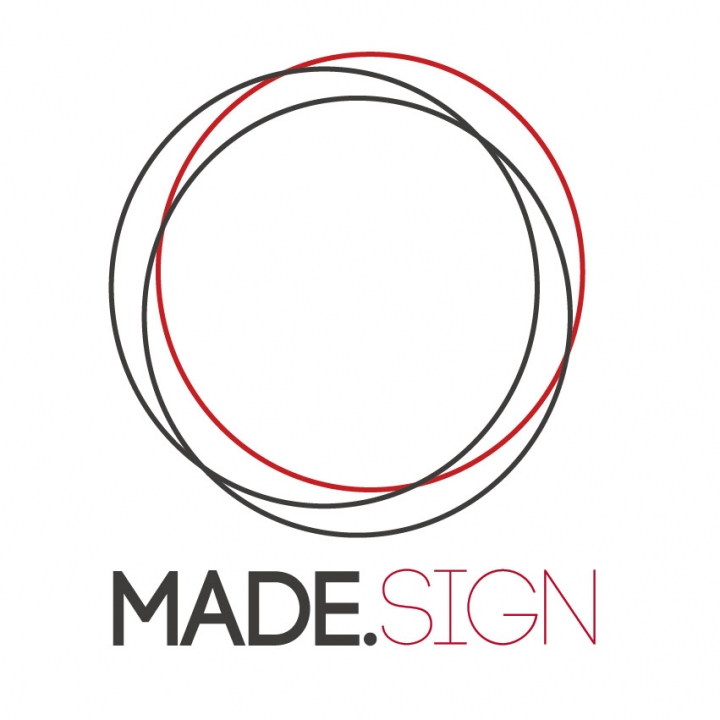 Dare spazio e visibilità a chi vuole mettersi in gioco è alla base della filosofia MADE.SIGN, sempre pronta a creare nuove collaborazioni anche attraverso aiuti per quanto riguarda gli allestimenti e fornendo uno spazio per installazioni multimediali e progetti musicali.