FAMOUS BATHROOMS la mostra tematica al Cersaie 2019 span> è stato modificato: 2019-09-19 span> di
Stanze da bagno ispirate a grandi personaggi che hanno fatto la storia, dove ogni set diventa un racconto in cui spiccano le eccellenze dell'Italian Style.
Famous Bathrooms è il titolo della mostra tematica di Cersaie 2019, il salone internazionale della ceramica per l'architettura e dell'arredobagno, in scena a Bologna dal 23 al 27 settembre.
Allestita all'interno del Padiglione 30 della Fiera, la mostra, con la sua vocazione trasversale sia per tipologia di prodotti sia per mood espositivo, arricchisce ulteriormente l'offerta culturale di Cersaie e giunge quest'anno alla sesta edizione segnando anche un nuovo corso all'interno dello stesso format.
I due curatori, Angelo Dall'Aglio e Davide Vercelli, hanno scelto un modello espositivo inedito, a metà tra la galleria d'arte – per cui ogni set avrà pochi pezzi selezionati e ben esibiti – e la classica fiera. Rispetto alle edizioni precedenti, da quest'anno ad ogni azienda verrà infatti destinato uno spazio autonomo, ben riconoscibile e personalizzato con il proprio logo.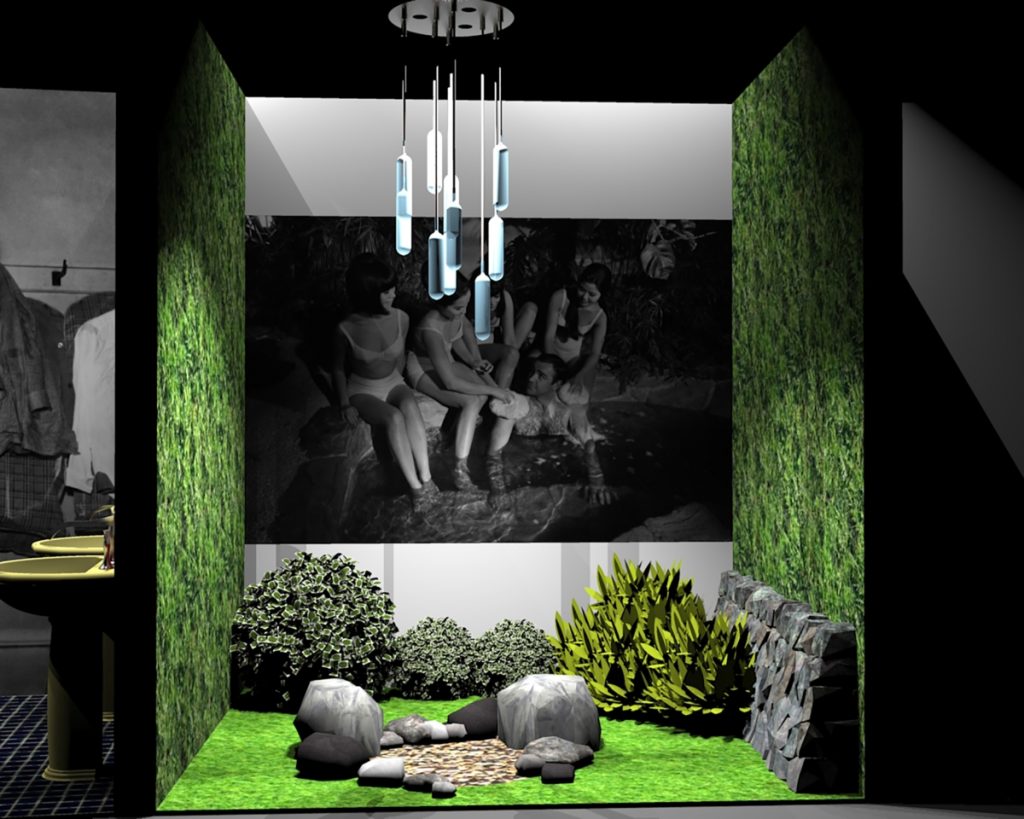 Entrando nel vivo della mostra, il focus di Famous Bathrooms sarà sulla libera interpretazione di ambienti bagno ispirati da personaggi che hanno fatto la storia: dai Beatles a Sigmund Freud, da Coco Chanel a Piet Mondrian, da Le Corbusier a Maria Callas.
Partendo dal presupposto che la stanza da bagno sia il regno del benessere, da arredare e personalizzare, oltre che l'ambiente più vicino ai settori merceologici di Cersaie, Famous Bathrooms presenterà una serie di ambienti bagno collegati a tanti nomi di figure affascinanti che si sono distinte in vari ambiti (arte, cultura, scienze, musica, cinema, etc.) dalla classicità ad oggi.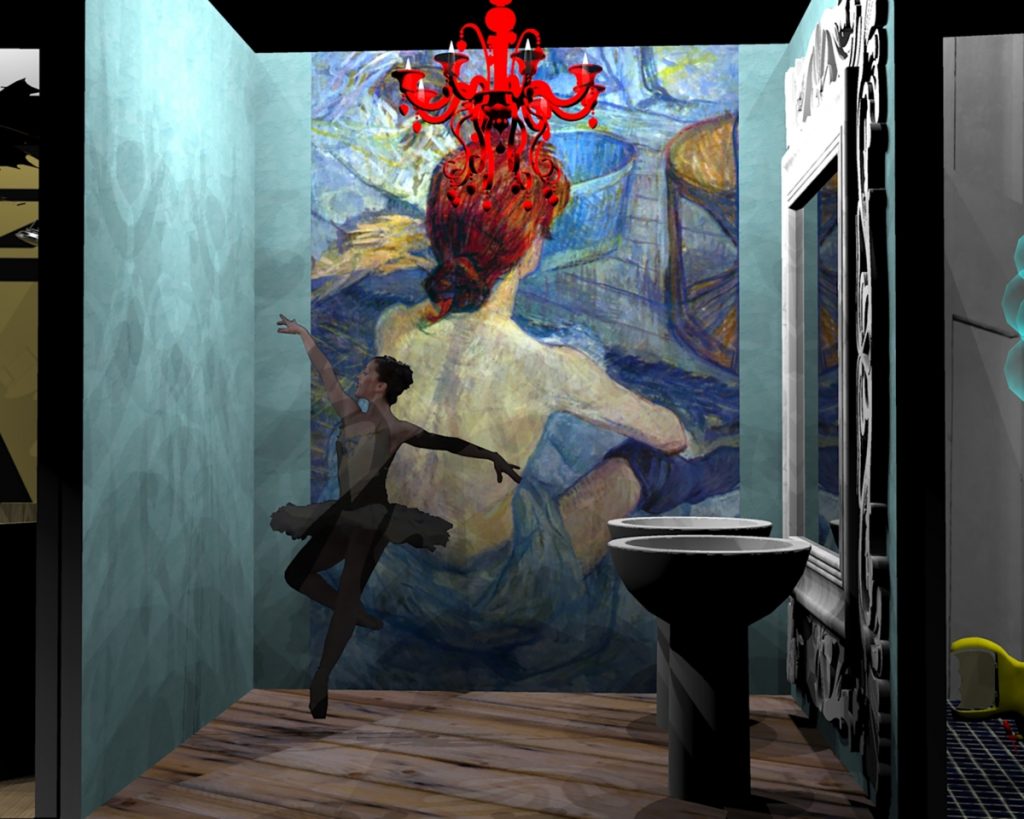 Il risultato sarà ironico, divertente, dissacrante e, sicuramente, incuriosirà i visitatori della fiera. E non mancheranno anche tante proposte da cui farsi ispirare. Il focus della manifestazione saranno le aziende e i loro prodotti di alto design, di qualità e senza tempo.
A inaugurare la mostra sarà Philippe Daverio. I visitatori di Famous Bathrooms saranno accolti in uno spazio suggestivo, in cui ogni allestimento diventa un luogo intimo e a sé stante, un racconto emozionante in cui spiccano le eccellenze e le innovazioni dell'Italian Style e non solo.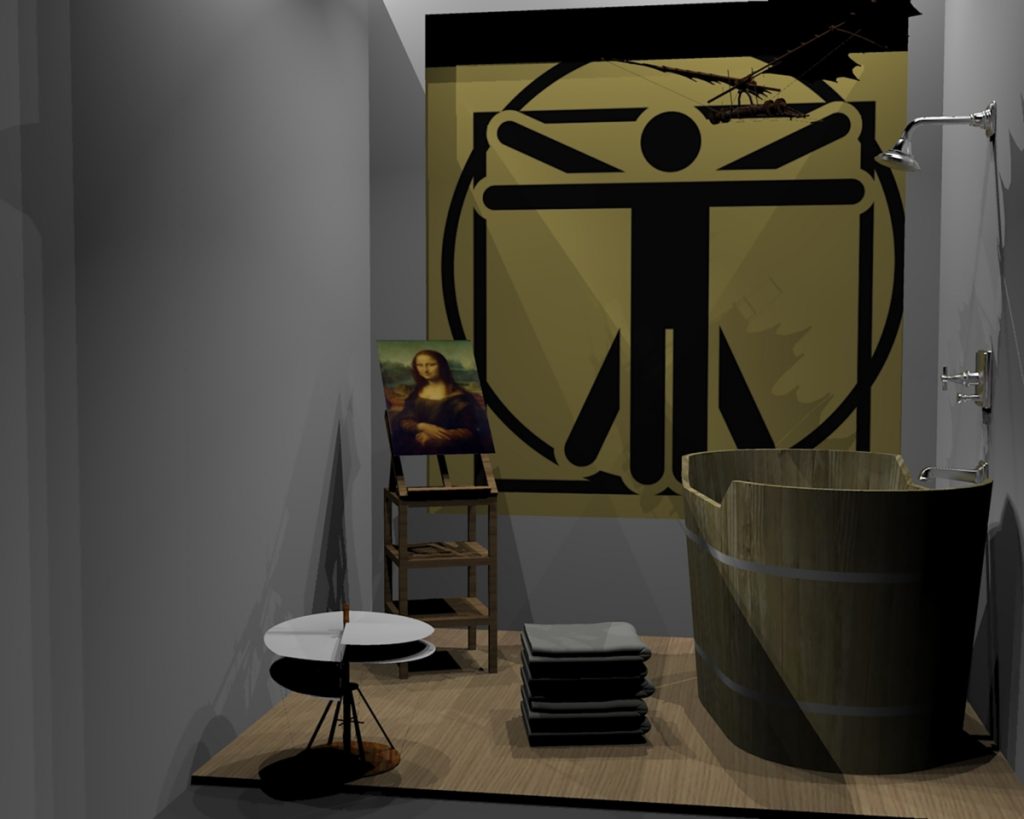 Nell'area centrale ci sarà invece uno spazio dedicato ai talks in programma e una zona lounge dove si terranno incontri, dibattiti, premiazioni e degustazioni di vini. Come per l'edizione passata si rinnova la collaborazione con la Bologna Design Week: in centro città, nel Quadrivio di Galleria Cavour sarà presente un "portale" che richiamerà la mostra.
Forte del successo riportato nei cinque precedenti appuntamenti – CerSea nel 2014, CerStile nel 2015, CerSail Italian Style Concept nel 2016, Milleluci nel 2017, The Sound of Design Italian Style Contract nel 2018 – con un totale di 44.7000 visitatori e 283 aziende partecipanti – la mostra tematica di Cersaie 2019 mette in relazione una selezione di aziende di elevato profilo con un pubblico internazionale di acquirenti, oltre a professionisti alla continua ricerca di nuovi spunti creativi.